The Italian-born Costardi Brothers have been wowing diners with their artistic dishes for several years, based at Hotel Cinzia in Vercelli (west of Milan) Christian and Manuel have gained international repute for serving rice-based signature dishes of exceptional taste and presentation. When not being awarded with Michelin stars or catering for actors at Cannes, they can be found at their family-run hotel restaurant. Most recently, the brothers have taken residency at London's The House of Peroni which – naturally – has all but sold out. We were lucky enough to sample their fashion and film-inspired menu that featured rice (of course) and a whole host of other edible delights, with not a knife nor fork in sight.
Beginning the Italian feast with the pleasurable, warming 'I Soliti Ignoti', a smooth chickpea and fiery pepper soup topped with a fried pasta twist for contrast followed. The good-looking Rosso Valentino came in the Costardi Brothers' signature tin; a tribute to Lombardy-born fashion designer, the rich red tomato colour was vibrant, inviting. Hints of zesty lemon and basil pesto gave the risotto a light and refreshing quality that was most welcome when eagerly spooning at the tin can – their branded regional rice – Carnaroli – cooked to perfection, light with a bite. I could virtually have eaten a ton of this dish! We were also impressed with their own foodie take on the classic film Roman Holiday: a young and milky lamb chop sourced from London's Ashbys. It graced a large shiny Alessi plate with its aromatic Peroni and sage marinade and, as it sat alongside a tin-foiled young potato, the characteristics of the Costardi Brothers' elegant homemade dishes were clearly apparent.
A mix of delicate presentation, an artisan soul and evolving ideas born out of a passion for regional cuisine is why these boys have been so highly lofted. We caught up with the duo to find out more about what makes them tick, what – if anything – outside the kitchen floats their collective boats, and what's with all the rice?…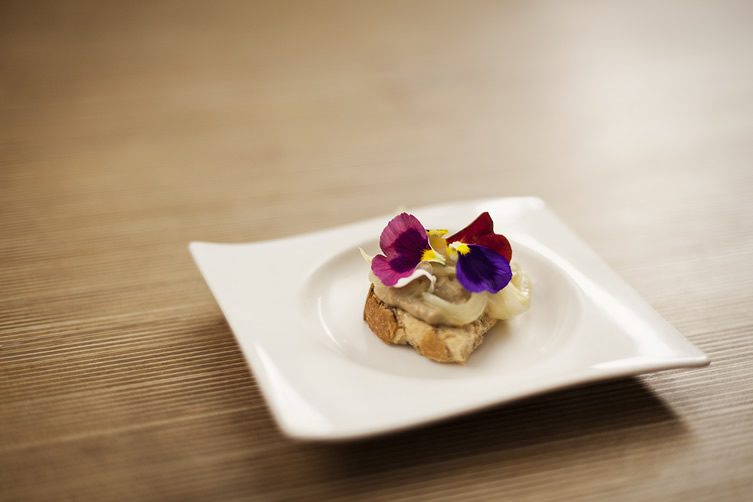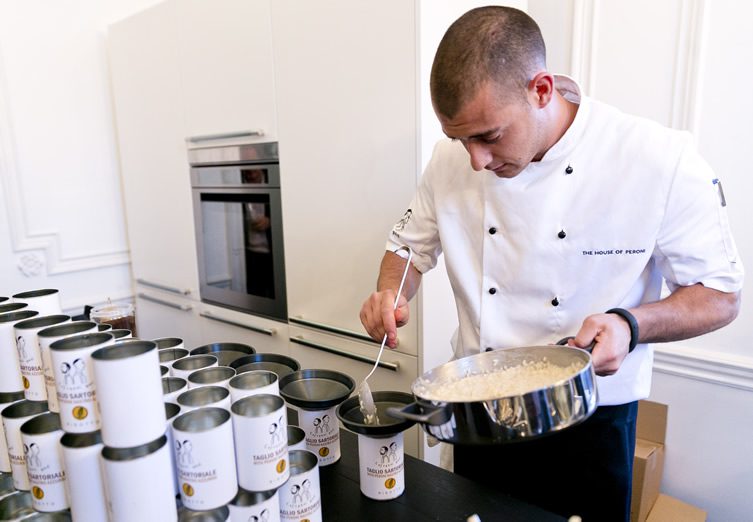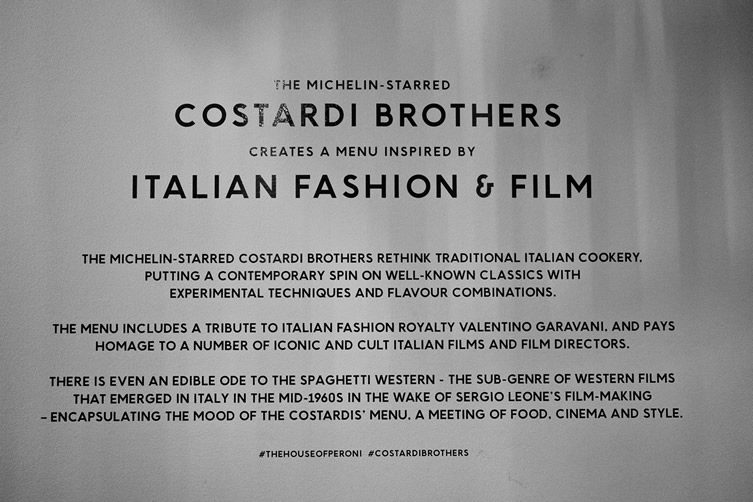 What's your favourite thing about cooking? How does it make you feel?
There's not something specific that is our favourite thing about cooking, but it is the natural movements within the process of cooking that are now a part of our daily lives, and that we really enjoy. These movements have become our daily routine within the kitchen, and we wouldn't want to work on anything else.
If you weren't creating in the kitchen, what else would you be doing?
It is difficult to imagine our lives without food, but if we had not chosen this career, Christian would have been a footballer, and Manuel a Labrador breeder.
How did it feel when you were awarded your Michelin star? Does the rating system still hold as much prestige?
The Michelin Guide is by far one of the most prestigious for both the judging system and method of allocation. When we think about 24 November, 2009, we still get goosebumps. Great emotion, joy, happiness but also sense of responsibility: we knew that from that day everything would change.
Lets say you had a table of 8 people (could be anyone alive or dead) who would you love to cook for?
Queen Elizabeth, Mourinho, our dad, Gordon Ramsay, Gualtiero Marchesi, Beethoven, Picasso and our mum.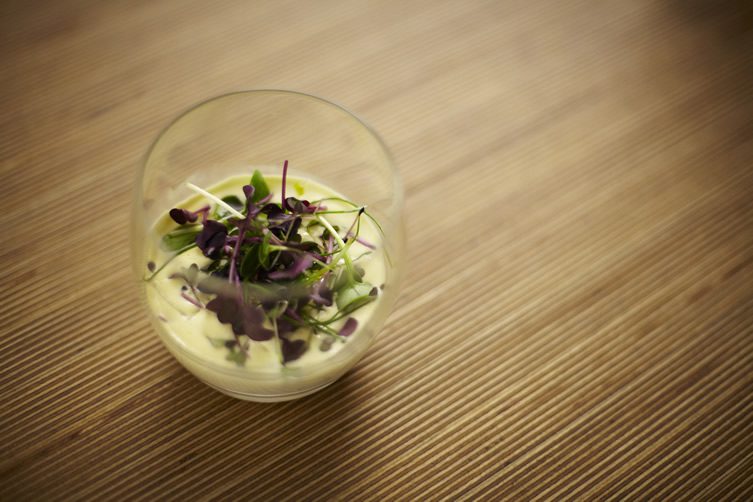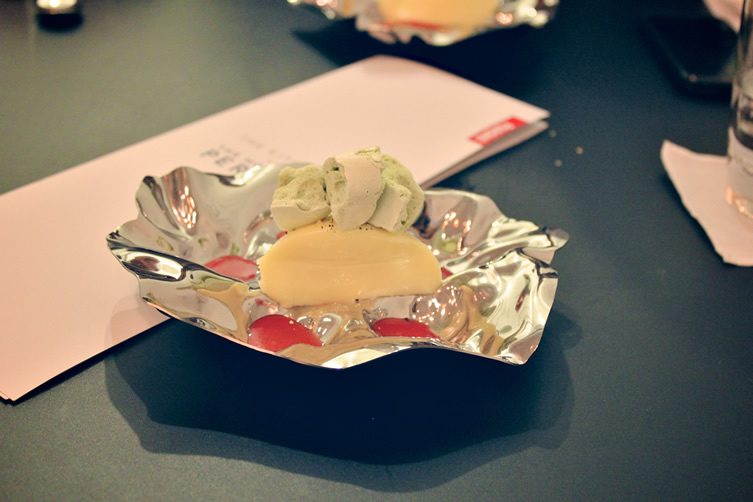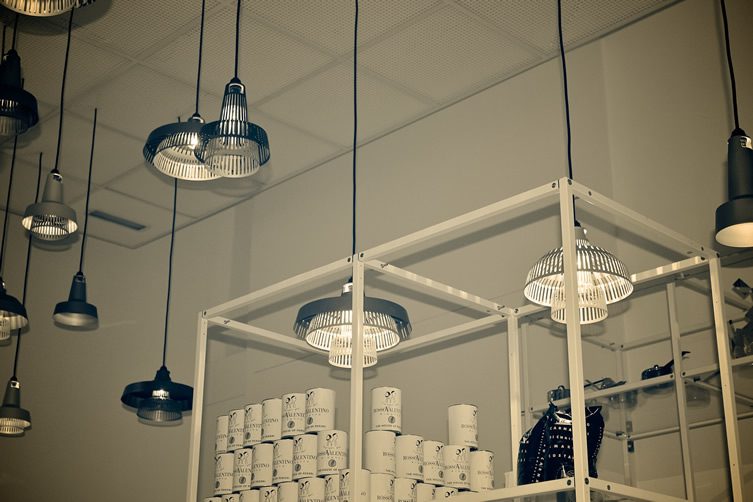 Can you tell us how the House of Peroni project come about? How did you decide on the dishes for the November residency?
The House of Peroni project is one of those unique projects that give you the opportunity to grow a lot, and to be able to express your food concept in a city like London within the media spotlight. Having been involved by Peroni in this great project is a privilege and honour. For the month of November, the choice of dishes were born from the desire to be able to take inspiration from cinema and Italian fashion, we wanted to make sure that every plate contains a glimpse of an important moment or person in history.
The idea behind the dishes has also been to be able to eat the entire menu with a spoon or with hands. Eating with your hands is one of the most natural gestures: babies brings food to their mouths with hands, and soon after comes the spoon. With a spoon you can enjoy the entire dish in one bite and the taste given by the zest of lemon is important to create balance, whilst at the same time give different scents to our palate.
Your signature dishes are based around rice, can you tell us more about the type of rice that you like to cook with. Which is your favourite, and which are easy to work with?
Rice is by far the ingredient that best represents us, we come from Vercelli the land of rice, and around this ingredient we have built much of our food. The rice that we like to use is mostly Carnaroli, and we actually produce our own label of Carnaroli rice in collaboration with Gli Aironi, a company that is always by our side.
You describe your cooking as art, can you elaborate on that please?
We don't only define our food as art but I think that on this point we should delve a little… our art, the art of cooking, is fundamentally based on the respect of ingredients that ensures we get the most out of an ingredient by leveraging its characteristics. An idea that we have developed recently is to take inspiration from artists, in fact in one of our next menus at our restaurant there will be a tasting menu dedicated to various artists and their techniques, philosophy and ideas. Our 'art' must always change, through visuals to taste.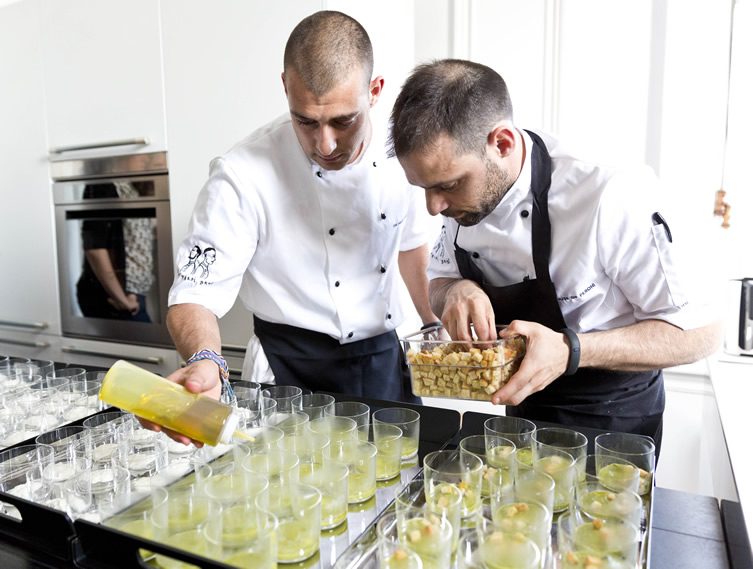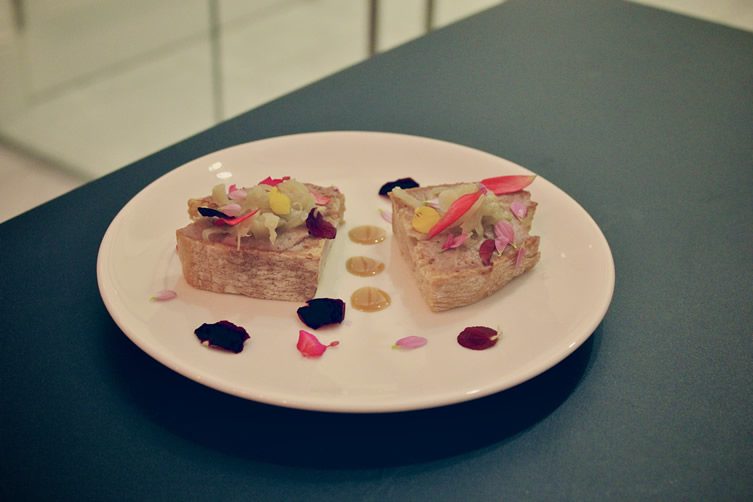 We would love to know, when not in the kitchen, what do you like to do?
When we are not working we have very different interests, Christian likes to watch sports and then stay with his daughter, enjoying the beauty of being with family and friends: "even if I travel a lot, they are always my priority." Manuel's dog Africa ​​is a great passion, and also goes out with friends to "have fun whilst thinking about how lucky I am doing the best job in the world."
Where do you source your ingredients from?
The choice of ingredients is always very important: the tomato comes from Lucera, Puglia region – Agricola Paglione a small company – the oil is from Natali, another small company in Marche region, the meat is slaughtered by Cazzamali and is only Piedmont-region meat, the fish directly from Sicily, the salt is Cervia's salt or Maldon, and pepper is Malay. We could go on for hours with the list but the main point is that it is very important to us, in addition to the quality of the ingredient, who the manufacturer behind our ingredients is.
What is your favourite restaurant in your favourite city?
Le Calandre of Padova, a three Michelin-starred restaurant.
You obviously enjoy projects such as Cannes and House of Peroni, what is next on the cards
There are various projects: we have our restaurant and in February the congress of Identita' Golose (an Italian chef conference) and then we will see… certainly we would be honoured to continue our path with Peroni, and be able to experiment with the relationship between beer and food even more.
***