When your dictator president's PR activity amounts to bare-chested romps through the countryside, reinforcing a façade of virile machismo, it's hard not to harbour stereotypes when travelling through a country's backwaters. Recent state-sponsored homophobia has left a particularly unpleasant taste in the collective mouths of the forward-thinking West, but you need look no further than our own government's 'Go Home' vans for repellent policy – it doesn't alter our own outlook, but traipse through some of Britain's isolated market towns and a nation's stereotype could easily be confirmed. Union Flag boxer shorts, vodka swilling dancing bears… it's all the same.
True, the forming of stereotypes is an unsavoury trait of the public psyche but, in over 1,500 kilometres from Blagoveshchensk to Chita, little had afforded us the opportunity to dispel our Russian preconceptions. From the brute with his shirt undone spelling out U.S.A. on the bar next to me in Skovorodino, and subsequently shooting the abbreviation to smithereens with an imaginary Kalashnikov, to the painfully unhelpful service workers and onto the prostitute-chic adopted by many young Siberian ladies – our presuppositions of everyday Russians had sadly been validated with each leg of our trip. Nevertheless, our night with the locals in Chita had seen the beginnings of a sea-change. An experience labelled as gruelling was gradually becoming an experience labelled as compelling. Stereotypes had thawed, and the relentless scenery was about to follow suit in a subtle volte-face.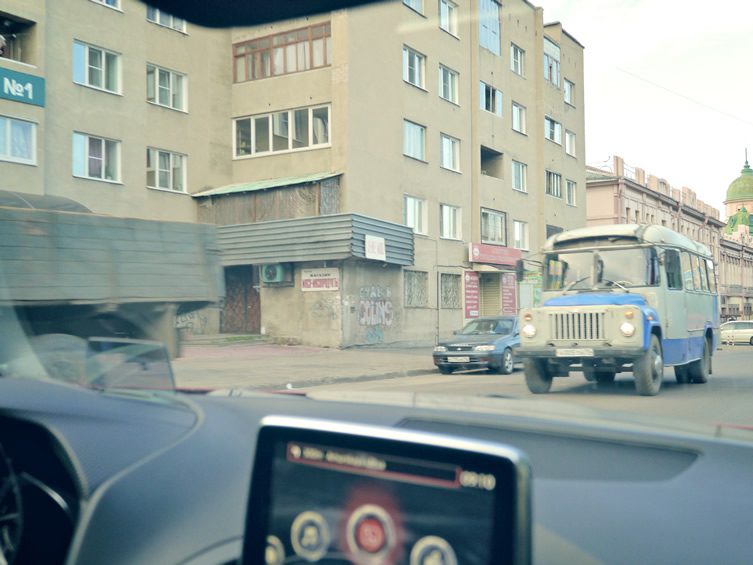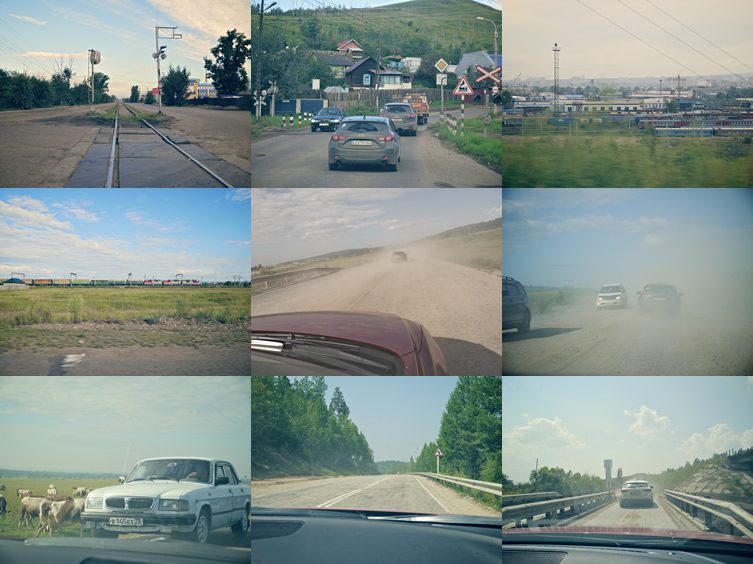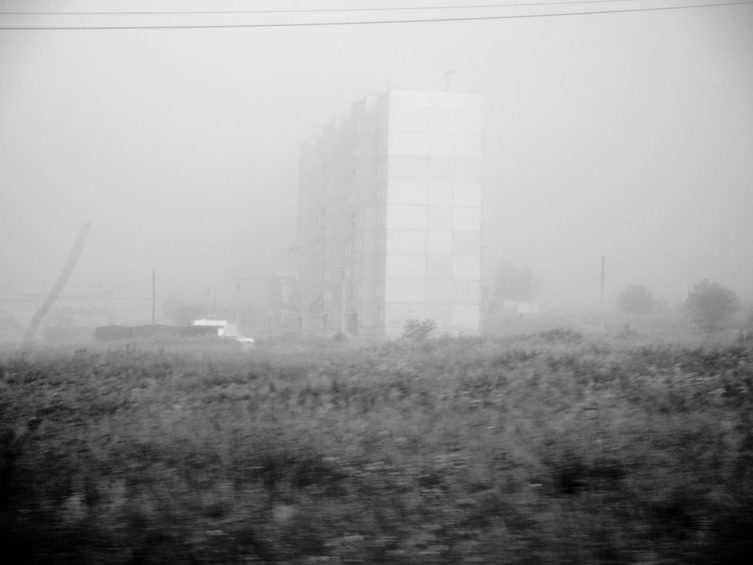 Today's leg of the Mazda Route3 Hiroshima to Frankfurt marathon would see us arrive at our final destination; the last leg of punishing Siberian driving before a well-earned day off. And it began in dramatic fashion, a mystifying early-morning fog shrouding Soviet-era buildings as we speed out of the city, a further brushing with the Trans-Siberian Railway, our convoy halted by wild cows and – for the first time – some genuinely breathtaking scenery. In relation to Siberia and indeed Russia as a whole, we've barely scratched the surface, but traversing beat up roads for more than the entire length of Great Britain, our Siberian road trip has been oft-exhausting to say the least – and, following forest after forest, day three's vistas are a belated reward for our troop's hard work. Vast expanses that echo The Serengeti see the green of the land and blue of the sky meet with childlike simplicity, frequently idyllic on a scorching summer's day, it's impossible to imagine the hostility of -35°C Siberian winters.
With more testing road conditions than those navigated on yesterday's 910km leg, today's 778km take much longer – some 12 hours travelling are interspersed with only a brief (and rather unsuccessful) lunch stop and a visit to a sobering museum in the town of Petrovsk-Zabaykalsky. The former home of Decembrist Sergey Trubetskoy's wife is a solemn memorial in a town where many of the would-be revolutionaries were sent to experience harrowing prison conditions following their failed coup in 1825. The mood lifts when we're back on the road; scenery, weather, our increasing familiarity with the Mazda3… it's a good day, and a fine motor to be enjoying it from. The windows are down, the walkie-talkie radio network our convoy is using to communicate drowned out by sun-drenched electronic beats. It's the stuff road trip dreams were made of.
Bar Car Four's double wheel-wrecking drama, the unpredictable nature of Siberia's roads are well negotiated by the 15-strong convoy on this, the final leg of our journey from Blagoveshchensk to Ulan-Ude. And, as our final destination approaches, the sun sets and the scenery evolves once again. A chance encounter with a pair of Australians in a VW Campervan and the rare experience of driving through a time zone is followed by rolling hills, voluminous lakes and winding roads. The capital city of Russia's Republic of Buryatia is upon us – our adventure nearing its close. But not without one final chapter. Stay tuned…
***