Carousel was opened in August 2014 by Chef Ollie Templeton, his brother Ed, and cousins Anna and Will Templeton. The Marylebone restaurant and creative hub is one of the only places in the capital that showcases constantly revolving culinary talent. Putting a spin on the much loved pop-up, where one month to the next is never the same. There's a lovely energy as soon as you enter the restaurant; the friendly, relaxed team have you thinking that you've know each other for years, and you've been invited into their home.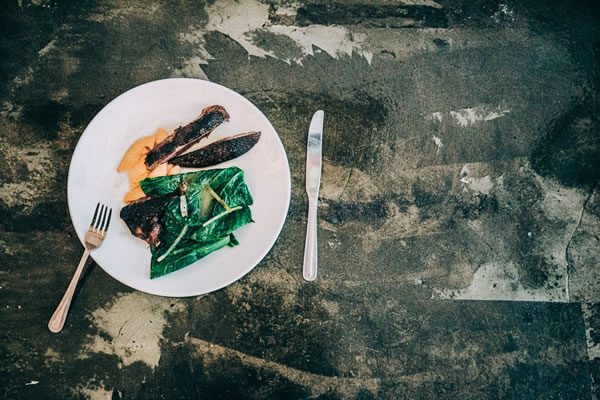 Carousel has showcased a host of emerging homegrown and international talent: Mexican Oswaldo Oliva (El Celler de Can Roca); Swiss-born Bjorn Van Der Horst (Picholine, Gaia, The Greenhouse); Portuguese chef Leandro Carriera (Mugaritz, Viajante); the duo behind GRO in Stockholm … it continues. As a result, Carousel has received some pretty fat thumbs up — and consistently impresses diners and critics alike.
It's not only the talents of international culinarists hosted here too; it also has a dedicated gallery and event space which, according to the Templeton clan, is as important as the kitchen. A hub for highly-evolved creativity where the word 'family' extends beyond bloodline.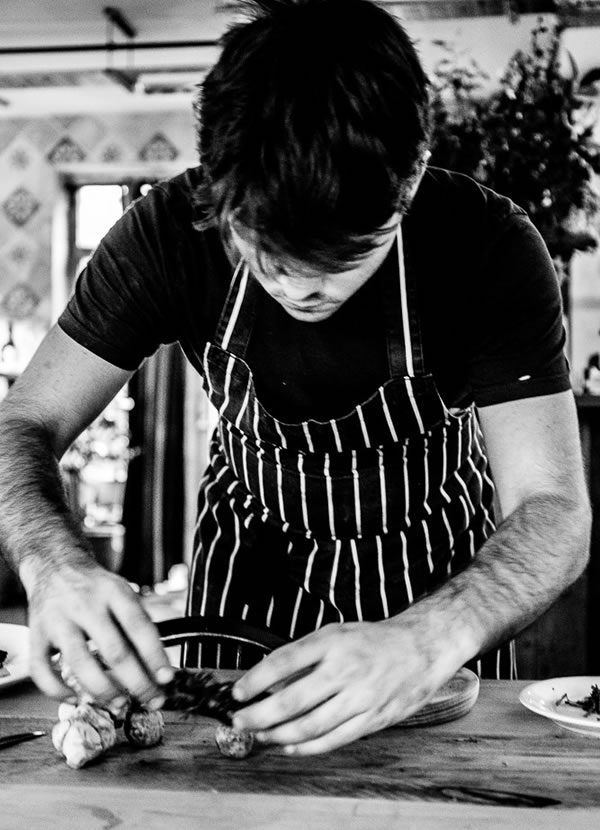 On my last visit, an accomplished menu devised by co-founder Ollie Templeton overjoyed me. Featuring ingredients that sung of purity, vegetarian dishes on the set menu excited me the most: Hakkaido pumpkin, preserved lemon and dulce was not only a gorgeous looking thing — but consisted of way more than the menu eluded. The herring roe and seaweed that sneaked in there accentuated an already heavenly dish with gentle savoury, pop-in-the-mouth greatness. Of course the grilled rib of beef was divine, as was wood-grilled mallard … the grilled onion and Manchego cracker made me really happy. Slow-roasted onion atop homemade crackers, slivers of button mushrooms under a blanket of cheese, they were quite something.
The thing about Ollie's menu, and Carousel for that matter, is that the entire experience feels effortless. Not once did I spot a stressed out waiter, Ollie spent half his time chatting to diners, brilliant sommelier Matthew gushes about natural wines. This equilibrium is tough to master — how do the Templetons manage it? I had a chat with Ollie about the concept, where he finds the visiting talent, and how important ingredients are to him and the team.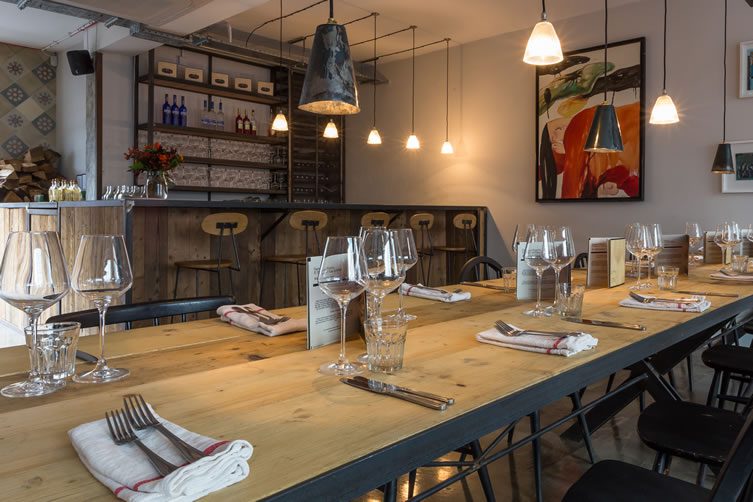 It's as if the wider global culinary family is as important to you as the Carousel family. What inspired you to welcome so many international chefs into your own kitchen?
New ideas and fresh perspectives … our dream was to be able to work with inspiring chefs and sommeliers every day, and to have lots of fun while we're at it. We've learnt shit-loads since we started, but we've also made lots of new friends; which is one of the best things about it.
How do you select the guest chefs, what are the criteria?
I split my time between cooking with whoever's in at the moment, and working on the line-up. There's no fixed rule for how we choose the chefs. It's a real mix … places we've eaten; places we want to eat; places we've been recommended by friends. We have this one regular, a French guy called Chris, who knows a lot of chefs in Paris. He's put us in touch with some amazing people (Céline Pham, Mathieu Perez, Rimpei Yoshikawa), who've all been brilliant.
The key is to bring a different kind of experience to the table every time, something you wouldn't otherwise be able to find in London. So it's not just people from abroad; it can be homegrown chefs looking to take the leap and start their own thing, like Selin Kiazim. The more established we become, the easier it gets. A few people struggled with the concept at the very beginning, but that's less of a problem these days. Travelling ourselves definitely helps. There's no substitute for talking to people face to face.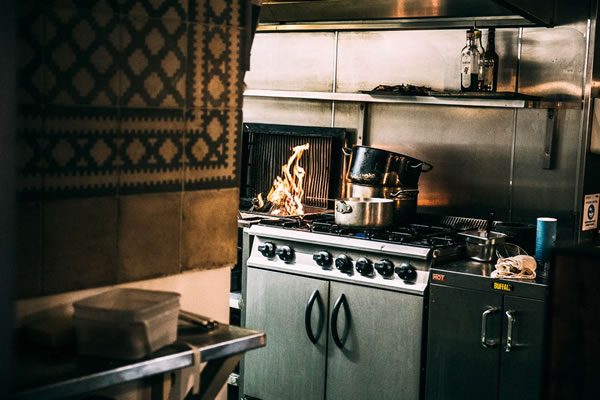 Has the change of style of food at Carousel hindered the business, or does the regular change create a constant buzz in the restaurant?
When a residency comes to an end it can sometimes feel those first few days after the end of school, when you and your friends have all gone your separate ways. But that's what Carousel is. It's so constant you get used to it. We have regulars who come to every single one so I don't think it's too much of a hindrance. They're into we're doing here and they trust us to find great people every time. But each new chef inevitably attracts a slightly different audience. The big thing for us is to make sure those people have a great time and come back for the next one.
The changing nature of Carousel has another benefit, and that's the amazing chefs and front of house staff we've got on board to work here permanently. It's hard to find good people if you're not doing something interesting, but the opportunity to continuously learn and develop means this hasn't been a problem for us. Luckily.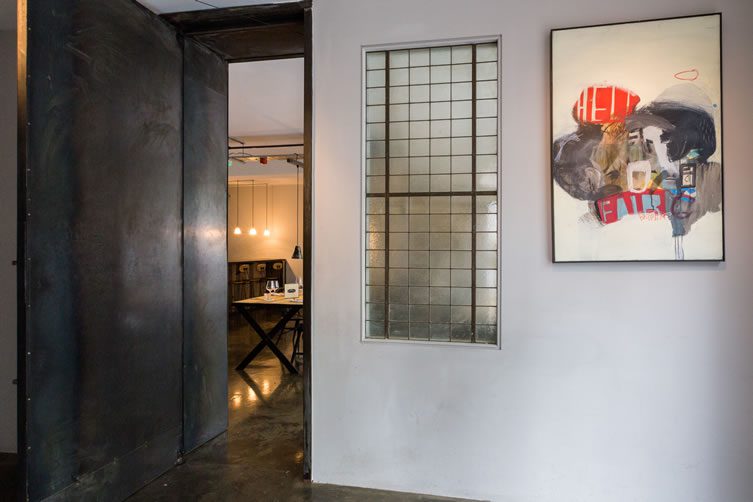 Your culinary inspiration comes from the Iberian Peninsular; your early childhood spent in Spain, as well as your time at Moro … but is there another cuisine that you would like to master?
I'm just happy learning new skills from all the different chefs we work with. That's the best thing about it. For me it's about mastering the food I want to cook, and the chef I want to be, and being confident in my abilities to do that. My current menu is 90% vegetarian. That would never have happened a year ago. Working here you're exposed to new ideas the whole time.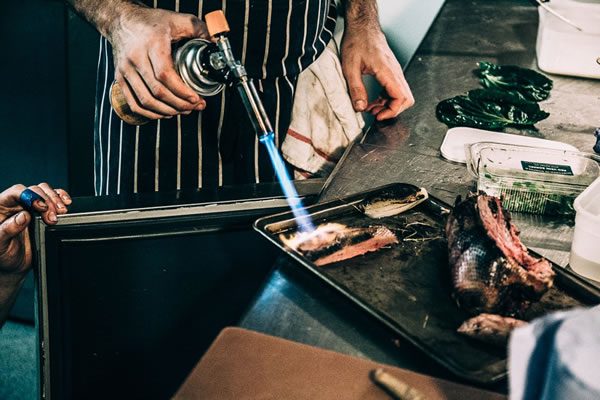 Since opening Carousel, things have gone extremely well for the Templeton clan. What do you think the secret is? It isn't easy to own a restaurant in the capital.
We're obviously all cousins but I like to think the family thing extends to everyone else who works here too. We've tried to recreate the atmosphere of the big family get togethers of our childhood, and I think people enjoy that. Long tables, lively conversation, plenty to eat and drink … we've also stuck to our guns with the whole rotating chef thing. No one else is really doing what we're doing, but we've trusted our instincts. We had a really clear idea of what we wanted Carousel to be, and we haven't deviated from that.
 
What advice would you give young chefs with big bright ambitions such as yours?
When I first finished chef school I turned down a job at quite a well-known restaurant in the West End. It wasn't for me. I knew I wanted to work at Moro, and I didn't stop hassling them until they said yes. I guess my advice would be to do what feels right. Don't get me wrong, you have to work hard, but it's important to work out what you want first. If you don't know straight away, you should try new things until you find it. Be adventurous, and have fun with it.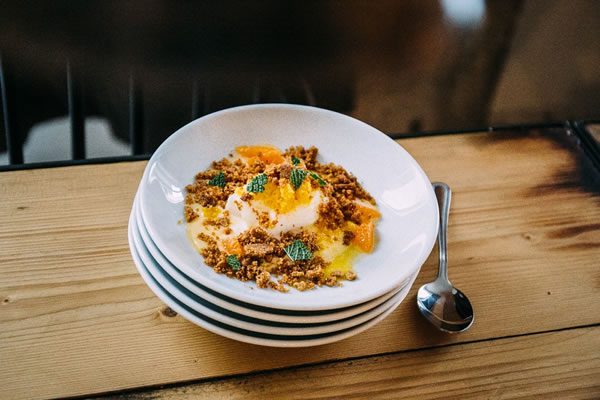 How integral is the event/gallery space to Carousel?
Very. The art and the music side of things are really important to us. Carousel's not just about the food. The idea is to establish Carousel as a creative hub, where on any given day you can catch a cool exhibition, an up-and-coming band, a crazy pop-up…
Cooking is definitely my strong point, but the four of us are all really creative — and having the other spaces here allows us to follow our individual passions. 
 
Who, in the F&B world, should we be keeping our eye on?
I'd go for someone like Leo Carriera, who's currently doing awesome things at Climpson's Arch. It's only a matter of time before he opens his own place and, when he does, he's going to be a big, big name.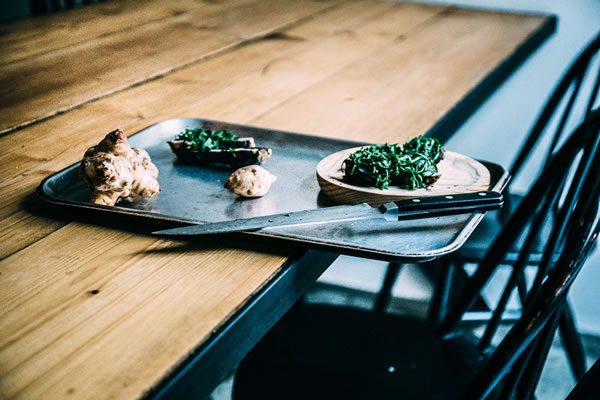 And finally, what's in store for 2016? 
Hopefully more of the same. The idea is to build on what we've started and to keep improving. There are so many people we want to work with still. This is just the beginning…
We'd also like to do another tour. Taking Carousel on the road and flipping the concept on its head was a lot of fun, and an amazing experience. We visited friends in Céret, Stockholm and Berlin for a series of one night only collaborations. That's what it's all about. Meeting new people, expanding the community, and having an adventure.
Santiago Lastra (Mugaritz and Noma-approved BROR in Copenhagen), Romy Gill (Romy's Kitchen) and Stockholm's Oaxen Krog & Slip will be taking over the Templetons' kitchen next.