Giverny is one of the most popular villages in France. However, unlike St Tropez, this picturesque village isn't on the map for the successes of Brigitte Bardot's movie, The Girl in The Bikini. The village, nestled in the tranquil countryside of Normandy, just a short distance from Paris, is well renowned as the home and inspiration of one of French's most celebrated painters, Claude Monet. Giverny has beautiful countryside, which inspired most of Claude Monet's masterpieces and shaped the world of impressionist arts.
As we know, Claude Monet is widely considered the father of impressionism. The painter was captivated by Giverny's rural charm and natural beauty, and he relocated to the village in 1883. His time in Giverny helped him cement the village's reputation in the world of art, with his artistic style that was revolutionary in the late 1800s and early 1900s.
Today, Giverny welcomes art enthusiasts from across the globe to visit the village and follow in Monet's footsteps. Visiting Giverny and exploring the painter's home and gardens immerses you deeper into his artistic life and the natural beauties that shaped impressionism as we know it. So, whether you are an art enthusiast or looking for a serene escape from the bustling city life, taking a day trip from Paris to Giverny with Pariscityvision is a perfect chance to delve deeper into Monet's artistic universe.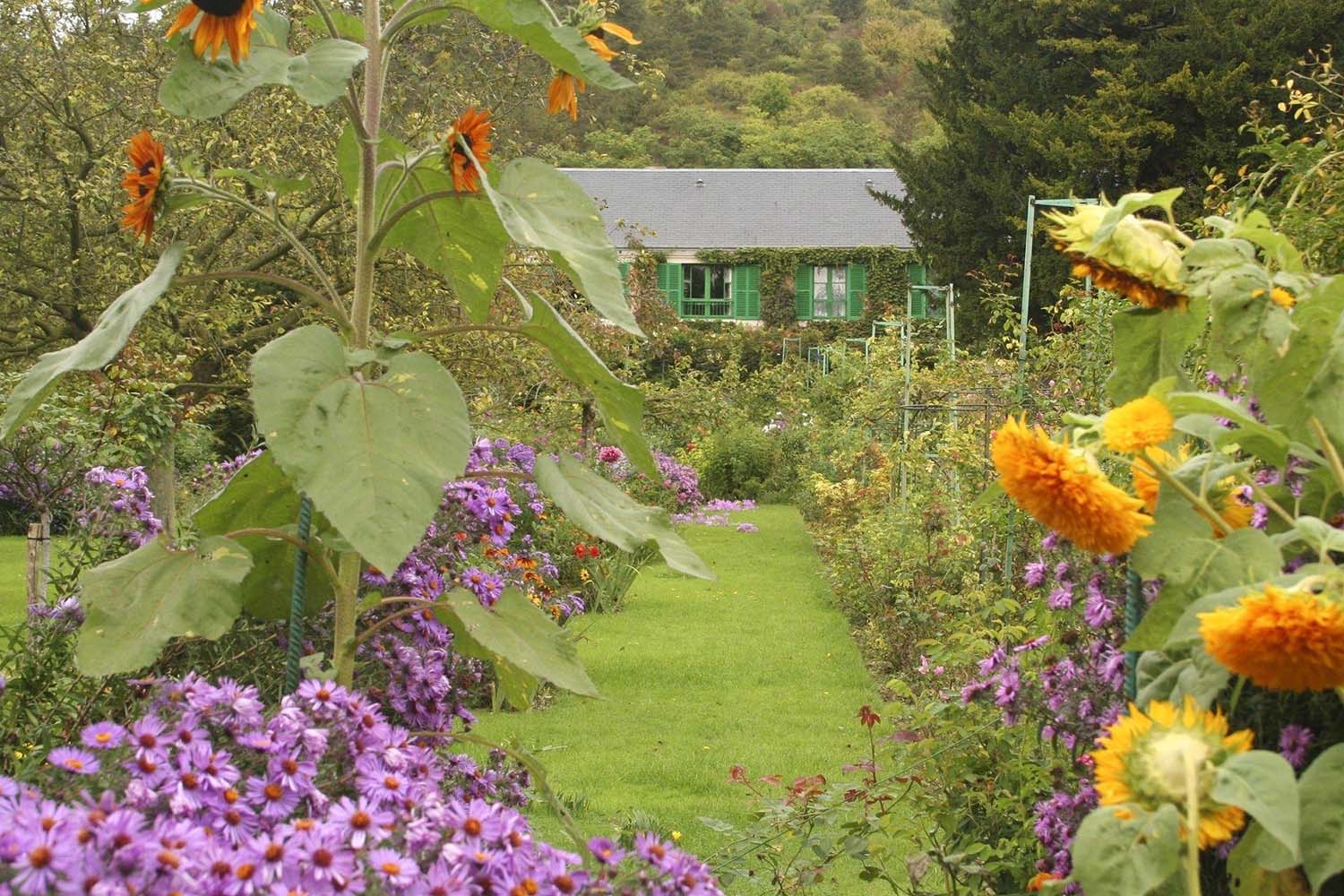 Planning a Hassle-Free Trip to Giverny
Planning a trip can be relatively challenging for many individuals. From choosing an itinerary to picking the right accommodation, there are many things to consider in the planning stage of trips. That's why it might be a great idea to use the services of a tour agency when it comes to planning your trip from Paris to Giverny.
Benefits of Opting for a Guided Tour to Giverny
Choosing a tour agency, such as Pariscityvision, for your day trip from Paris to Giverny offers you a wide range of benefits, including the following;
Convenience
One of the primary benefits of using a tour agency for your visit to Giverny is convenience in every aspect of the trip. Tour agents will handle the planning on your behalf, which allows you to focus solely on making the most of your trip. They will organize comfortable round-trip transportation from the French city to Giverny, guaranteeing a stress-free journey. So, you can relax and take in all the scenic views of the countryside as you head to the tranquil village Monet once called home.
Expertise and Knowledge of the Destination
The expertise and knowledge provided by a tour guide can further enhance your overall experience. Experts from Pariscityvision are well-versed and passionate about the art and history of Monet's artistic journey. That puts them in a better position to provide you with valuable insights into the painter's art pieces and how Giverny's landscapes influenced his work.
Exclusive Accesses
Another added advantage of using a tour agency is access to exclusive areas you might not be able to visit as an ordinary individual. These experts can leverage their relationships with site owners and other travel professionals to ensure their clients get an incredible experience. Their tours also include skip-the-line access to Monet's house and gardens, which allows you to bypass queues and make the most of your limited time in the village.
Variety of Tour Options
A tour agency will also have varying tour options to cater to their client's different needs and schedules. For instance, some people might want a more comprehensive tour that includes a visit to the Museum of Impressionism, while others prefer shorter trips to focus more on the painter's home and gardens. Having a tour agency ensures you plan your trip according to your interests and budget.
Giverny Beyond Monet's Home and Garden
Monet's legacy, his home and gardens, take the mantle when it comes to attractions in Giverny. However, the charming village has so much to offer besides the famous painter's artistic journey. These are some of the few highlights and activities that go beyond Monet's legacy:
Local Artisans and Art Galleries
As an artistic village, Giverny has become home to various local artists who get their inspiration from Monet's work. During your visit, you can take a stroll across the village and explore various art galleries that showcase a wide range of artistic styles. If you are lucky enough, you may even meet local artists and witness them creating their works of art.
Besides painting, Giverny is home to other crafts, such as pottery, textiles and glassblowing. So, a stroll through the village can earn you a few souvenirs to take back home with you.
Charming Countryside
Giverny is surrounded by picturesque countryside featuring meandering rivers, idyllic trails and hills. So, besides visiting Monet's home, you can take a walk and experience the beautiful village that inspired the painter and the generations of artists that came after him. The serene environment and breathtaking views might just be what you need to get a break from the noisy and bustling city life.
In a Nutshell
So, is a trip to Giverny on your bucket list? Visit this enchanting village and follow in Monet's footsteps as you enjoy a journey of timeless beauty. Giverny is a popular destination and attracts thousands of visitors every year, with most of them visiting during the summer months. So, it might be wise to plan your trip for April or October to avoid the crowds and enhance your experience.