The Victorian Civil and Administrative Tribunal (VCAT) recently revoked Breathe Architecture's brilliant sustainable and affordable living scheme Nightingale, at the behest of one solitary senior member. A passion project for Jeremy McLeod, we sent Ben Morgan to talk to the architect about its background, this incredulous set back, and the future of the Nightingale concept.
In 1983, an 11-year-old boy got on a bus to the Australian Capital — accompanied by his father and a troop of passionate, socially-minded protesters — to picket Old Parliament House on housing issues. That boy, Jeremy McLeod, is now the director of the well-regarded Melbourne studio Breathe Architecture. He recalls that trip vividly and credits his father — a staunch advocate for affordable housing — with sparking his life-long interest in socially sustainable, people-centred architecture and development. This passion was largely realised when he designed The Commons, a housing project in the Inner-Melbourne suburb of Brunswick; the aim of which was to create a sort of vertical community, with sustainability — social, financial and environmental — at its heart.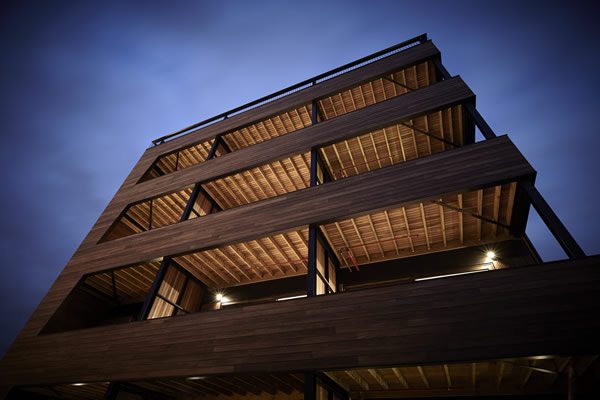 Initiatives in The Commons included zero air-conditioning (passive heating and cooling), solar, a food-producing rooftop garden, beehives and communal laundry, and secure parking for over 70 bicycles — to name just a few. For McLeod, the 'experiment' was a resounding success. But he knew he wanted to do more. "Leading up to The Commons, I finally realised that development is a commodity market, it's not a housing market," he says. "I didn't become an architect to develop a commodity, I became and architect to house people."
And so it was that Nightingale was born. McLeod refers to the initiative as 'a triple-bottom-line' development model; meaning that it must be financially viable, socially responsible and environmentally sustainable. "Nightingale is about how to house Melburnians, how to house Australians and how to do it fairly and equitably. It's about how we try to deal with climate change, with housing affordability, and with modern isolation. To me this is what, as an architect, I was built to do."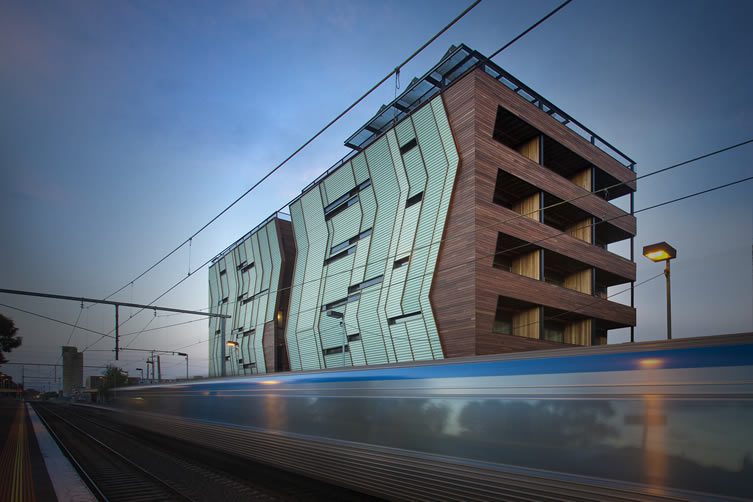 However, this approach is a significant departure from the standard development model, and Nightingale is seriously pushing the boundaries. Their first eponymously titled apartment development, Nightingale 1.0, gained broad community support with 177 submission of support received by the local council in charge of approving planning applications for such developments. The project was unanimously supported by the City of Moreland to allow the "car-free, carbon-free build". The Commons — across the road from the Nightingale 1.0 site — was a successful pre-cursor to this; with public transport (train, tram, bus) a literal stone's throw away, a main arterial bike path on its boundary, and an on-street car share space established, the project has achieved a car ownership rate of just 11% (the long-term target is 10%) without a single on-site space. Using a number of initiatives — including no on street parking permits for residents and and a green transport levy — there has been a significant behavioural shift.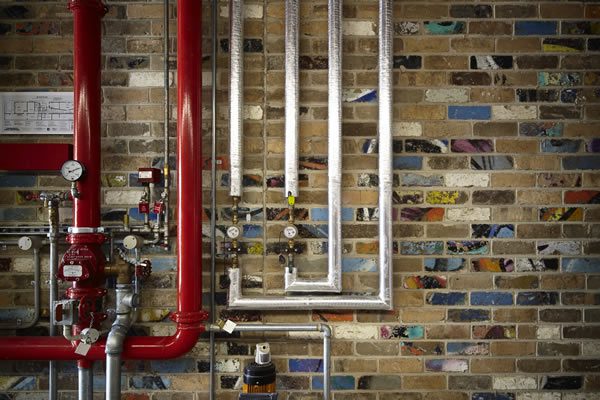 Despite the success of The Commons prototype, a legal challenge was launched by a sole objector in the Victorian Civil and Administrative Tribunal (VCAT) and the development approval was overturned, meaning they had to literally go back to the drawing board and resubmit for approval.
"Obviously I think that a local community should have the right to make decisions about how they want to live and that one individual should not have the power to overturn that." McLeod says. "I respect the decision that VCAT has made. I don't agree with it, but I respect it. It's the nature of living and working in a democracy."
"If you look at cities like Barcelona, Rome, Copenhagen, living in a carless city is just the norm. A walking city is just what they do, what they've always done since the 15th Century. The advent of the motorcar didn't change the way that those people live. So were we to do this in Barcelona, it'd be a walk in the park, but the bureaucracy in Spain is a nightmare, the bureaucracy of working in a city like Naples is a nightmare, even Sweden — one of the most progressive societies on the planet — is still incredibly bureaucratic. It's just the nature of working within a democracy and I have faith that people will see the light and that we'll get there."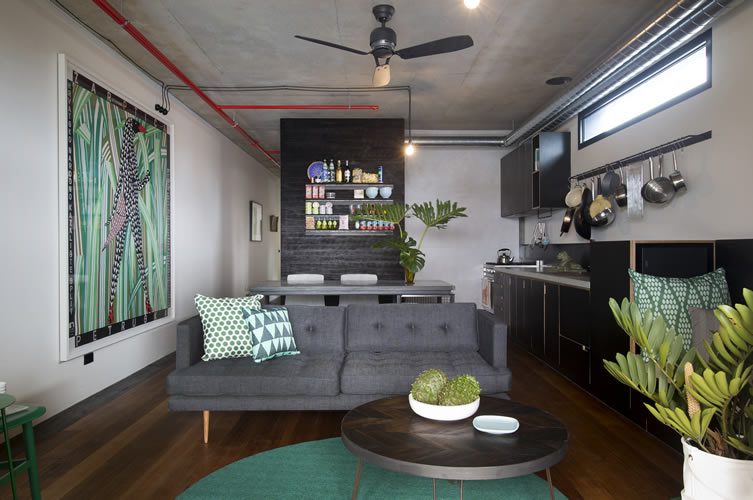 Nightingale's investors and future residents have continued to back the project, despite the setbacks. The residents are looking at their purchase as a long-term investment in a community, rather than just a purchase — a huge shift from the standard 'housing as commodity' model.
Perhaps the most exciting part of the Nightingale initiative is its open-source nature. The Nightingale Model has been developed through a close collaboration between The Robin Boyd Foundation and leading Melbourne Architects (see the full list below). They have invested a huge amount their own time and money to develop the model and the associated IP. This IP is now available for free to other architects interested in starting their own Nightingale model — including a detailed agreement to ensure the IP is not abused or misused. Those applying must be registered architects — something of a cornerstone of Nightingale.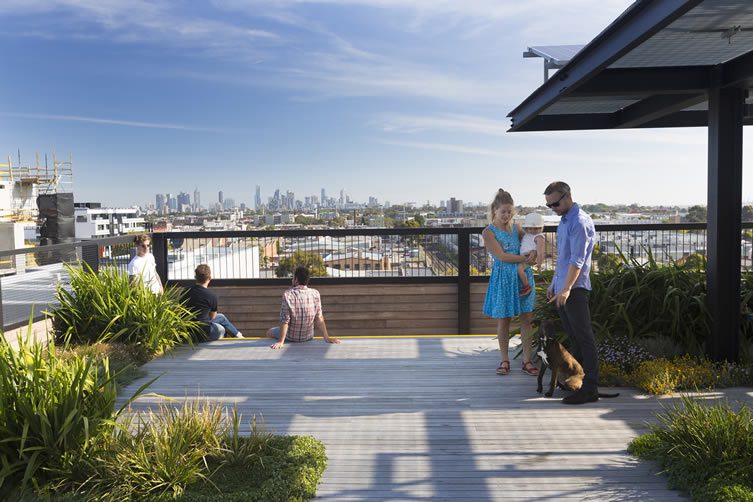 "Historically asking an architect to invest in another architect's design… I mean, how would that ever happen?" McLeod says. "I think it's interesting that all of these practices are Gen-X practices. I think as the Gen-Y architects and then the millennials come through we're going to see a total shift away from personal commercial goals, and we are going to see architects thinking more broadly, as a profession and as individuals, 'what can we do for the broader community?'."
Nightingale 2.0 (Designed by 6 Degrees) — located in the suburb of Fairfield — is already well under way and Nightingale 3.0 has just started under Andrew Maynard Architects, yet there is still far more demand from buyers than can be met by these first three developments. It's clear that many city dwellers — in Melbourne at least — are looking for a greater connection to their homes, their neighbours and the environment.