Having closed the much loved JCT. Kitchen & Bar back in 2021, Atlantans have been waiting to see what chef-owner Ford Fry would open in its place. Fast-forward two years, and the low-key Southern fare restaurant has been replaced by Little Sparrow, an American brasserie inspired by Parisian bistros and old Brooklyn neighbourhood taverns.
Named after French icon Edith Piaf — whose nickname was Little Sparrow — the restaurant is seen as a sister to Ford's neighbouring Marcel. Piaf, who rose to stardom in the 1930s going on to write and sing internationally acclaimed French songs, was a lover of boxer Marcel Cerdan, for whom the steakhouse is named.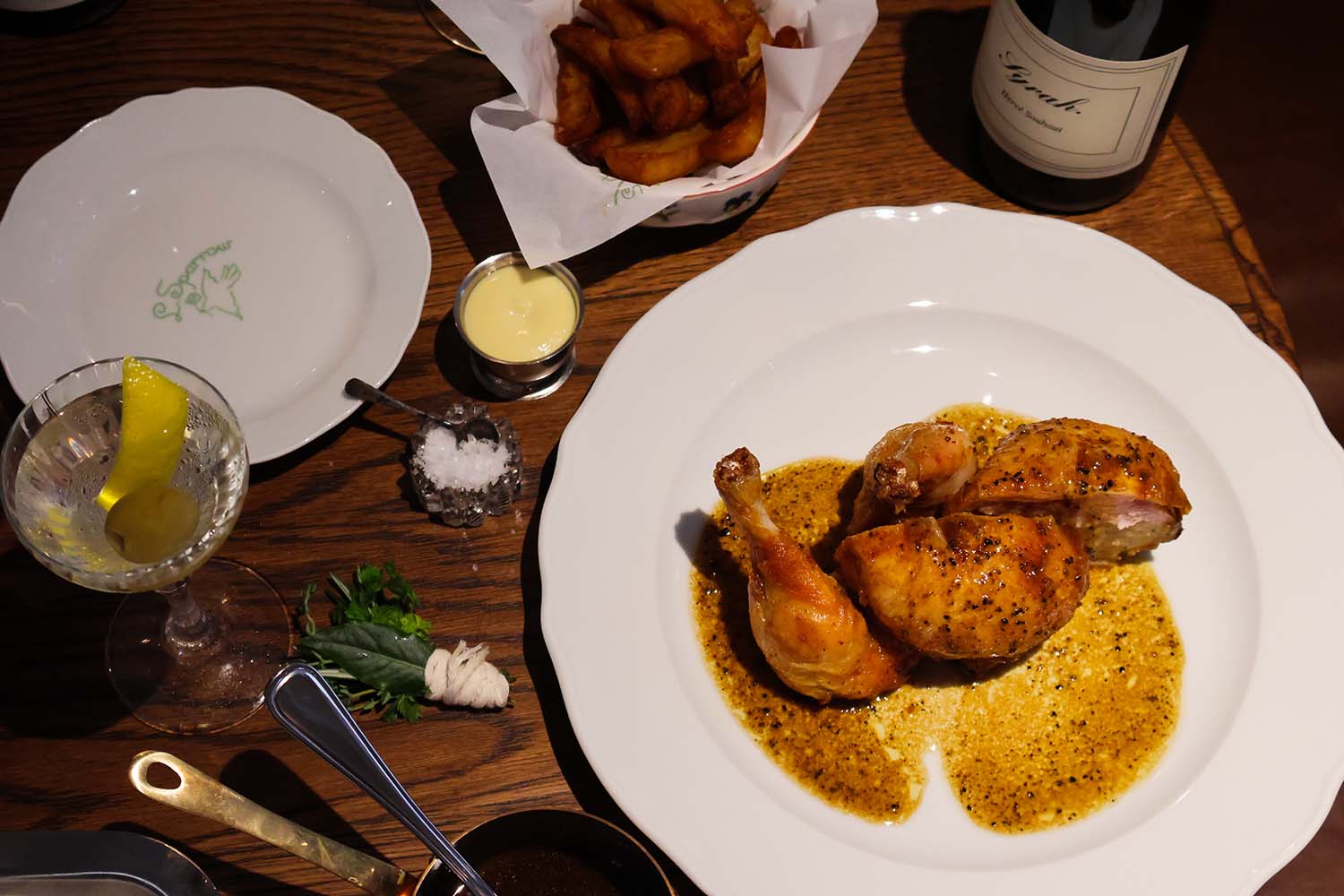 Serving bistro-inspired favourites, including "La vie en rose" chopped steak with frites, halibut "pot au feu," chicken schnitzel, cote du porc, onion soup gratinee, an excellent dry-aged burger and frites, Fry tells us the inspiration behind his ventures: "I want to create restaurants that strike a timeless emotional chord. Restaurants that don't pander to trend, but draw generations of families together."
Interiors include a blend of rich colours and textures, designed to be welcoming without intimidating. Music includes old world French and Italian love songs tied up with French disco and Spanish pop; the perfect soundtrack to the perfect evening.
As with quintessential Parisian bistros, the drinks at Little Sparrow are thoughtful and impactful with a focus on natural wines farmed and crafted with minimal intervention that pair well with the cuisine. A classic cocktail list and selection of beer is also available along with brandy and eau de vie and a small selection of non-alcoholic drinks.
Serving neighbourhood 'continental' vibes and food, Little Sparrow is a great addition to both Ford Fry's developing collection of restaurants and the vibrant city of Atlanta.
@littlesparrowatlanta
@fordfry