Paying homage to traditional French cuisine, Brasserie la Banque is a neighbourhood restaurant located in historic downtown Charleston, South Carolina. Extending an invitation for everything from impromptu drinks to convivial gatherings, all in a beautifully designed venue, the restaurant is the hot new ticket in this historic port city.
Led by Steve Palmer of Indigo Road Hospitality Group, and with a menu created by executive chef, Jeb Aldrich, the classic French brasserie features a selection of authentic and familiar dishes made with seasonally driven produce and ingredients. Named after the building's former life as a bank, Brasserie La Banque is located at 1 Broad Street, in an imposing corner building that dates back to the 18th century.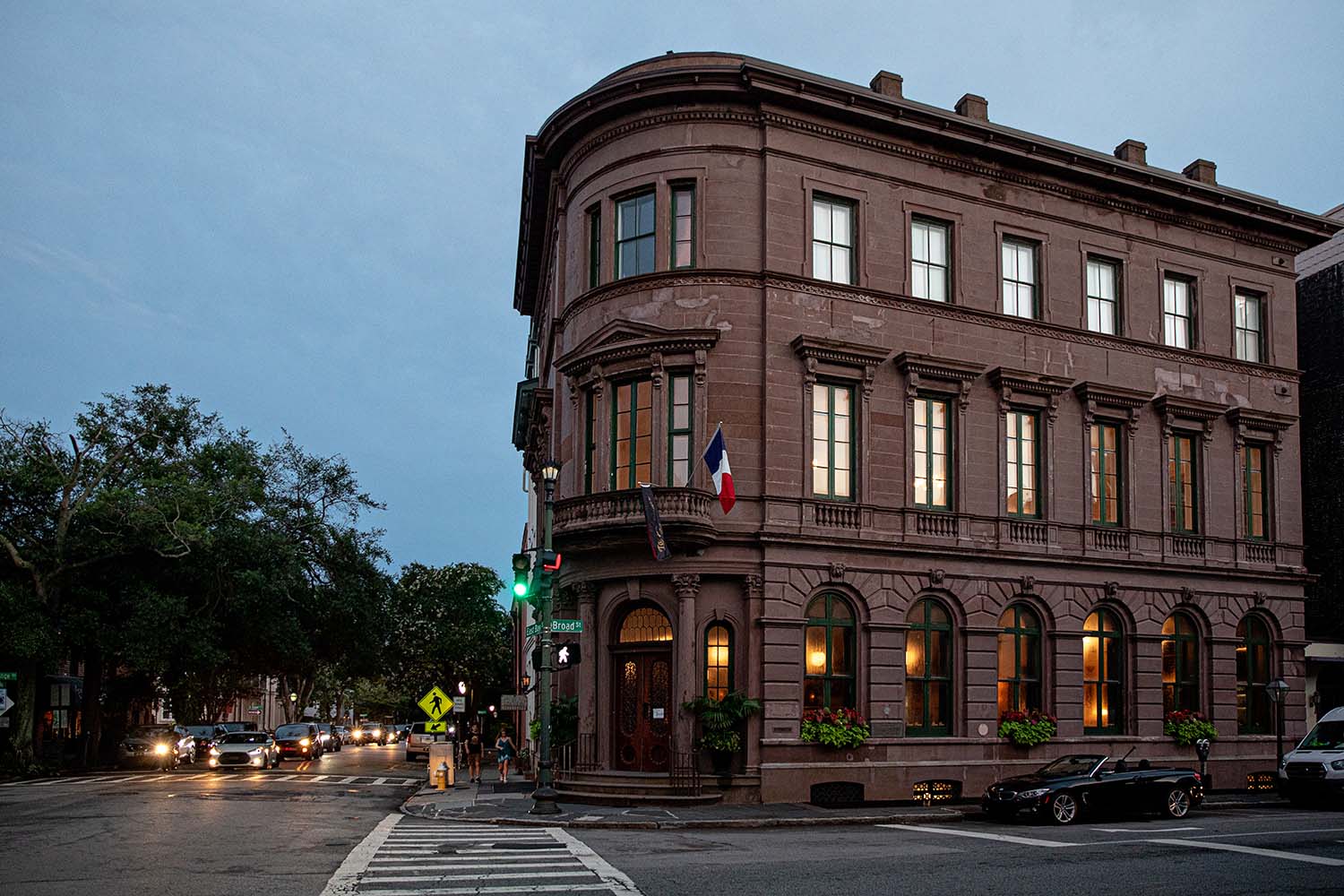 Nodding to the unique history of the space, David Thompson, owner of David Thompson Architect, alongside designers Gil Evans and David Leboutillier, added an air of sophistication and comfort to the original elements, combining deep green, burnt orange, and rich leather and brass accents with the building's original ornate crown moulding to create a dining room that evokes classic European luxury with modern finesse.
The focal point of the restaurant is its large bar, with a raw bar area and seating for 16. In and around the space, meanwhile, tables and banquettes offer seating for a further 60 covers. Whilst statement lighting is fitted throughout, the designers have retained a welcoming and intimate ambience by way of a warm colour palette, fireplaces, and rich leather and brass accents; expect all the opulent feels of a classic European grand café.
Inspired by the classic French brasserie but with a Charleston twist, Brasserie La Banque is a welcome addition to the dining scene of one of the United States' oldest cities.