With 176 stylish studio apartments and an unbeatable riverside location, Locke at East Side Gallery is surrounded by Berlin's most happening inner-city districts — Friedrichshain, Kreuzberg and Mitte — and boasts views across the capital's skyline and the River Spree. The latest Locke hotel in Germany is also home to the highly anticipated audiophile bar and restaurant, ANIMA, which will introduce new immersive ways of experiencing music in the city.
Working once again with long term collaborator Matthew Grzywinski of Grzywinski+Pons, Locke at East Side Gallery takes design cues from its surroundings; remains of the Berlin Wall, River Spree and nearby parks. Ranging in categories from 'City Studio,' through to 'One Bedroom Suite,' and equipped with kitchenettes, living areas, and space to work, accommodation is tailored to meet the needs of both short and long term travellers as well of those in town for work or play.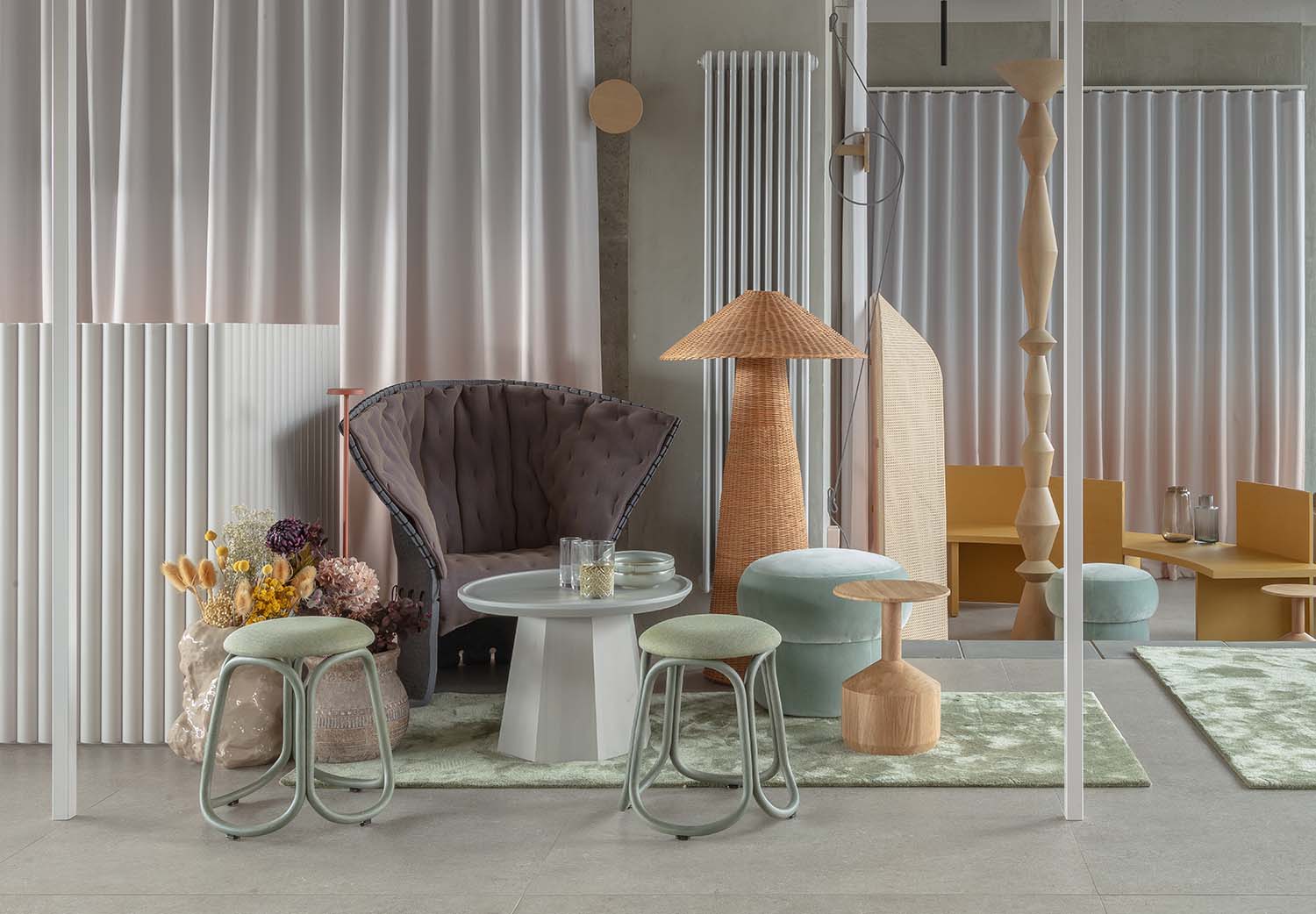 Combining neutral tones, natural textures, and raw concrete, apartments are a calming oasis, the furniture exuding warmth and texture with turmeric chairs, pastel mirrors and heavily braided grass rugs juxtaposed with suede and rattan floor screens and bedheads. Hand-scraped wood floors complement the use of timber and textured glass that provides view overs the Spree.
Communal areas include a reception lounge and co-working spaces that are connected, in a nod to the vestiges of the Berliner Mauer, by the use of non-continuous walls; creating implicit 'neighbourhoods' in the space. Built-in seating and planters are fabricated from locally-sourced bricks comprised of recycled sand and lime, while furnishings follow a cohesive palette of timber, cane, fabric and cord, surrounded by verdant vegetation spilling out of planters and cascading from the ceiling.
The first Locke in Berlin (the chain also have two properties in the Bavarian capital, WunderLocke Munich and Schwan Locke Munich), Locke at East Side Gallery is an inspiring place that seeks to connect travellers through mindful design, activated social spaces, a locally led cultural programme and disruptive food and drink concepts that celebrate the character and social fabric of each locality. With Grzywinski+Pons once again nailing the interior design and ANIMA set to become a dedicated space for music lovers combining gastronomy with damn fine tunes and unrivalled sound, the design-forward brand's debut in Berlin is set to be a booming success.
Another beautiful project offering so much more than the traditional hotel concept, Locke at East Side Gallery Berlin is the dream stopover for digital nomads, discerning travellers, and curious minds.
@lockehotels
@mgrzywinski
@anima.berlin