With properties in London, Manchester, Edinburgh, and plans to expand to Berlin, Lisbon and Copenhagen among others, home-meets-hotel brand, Locke, have opened their first German outpost; bringing their signature studio apartments to Munich. With memorable interiors from London- and LA-based design studio, Fettle, the Bavarian capital's design credentials are soaring.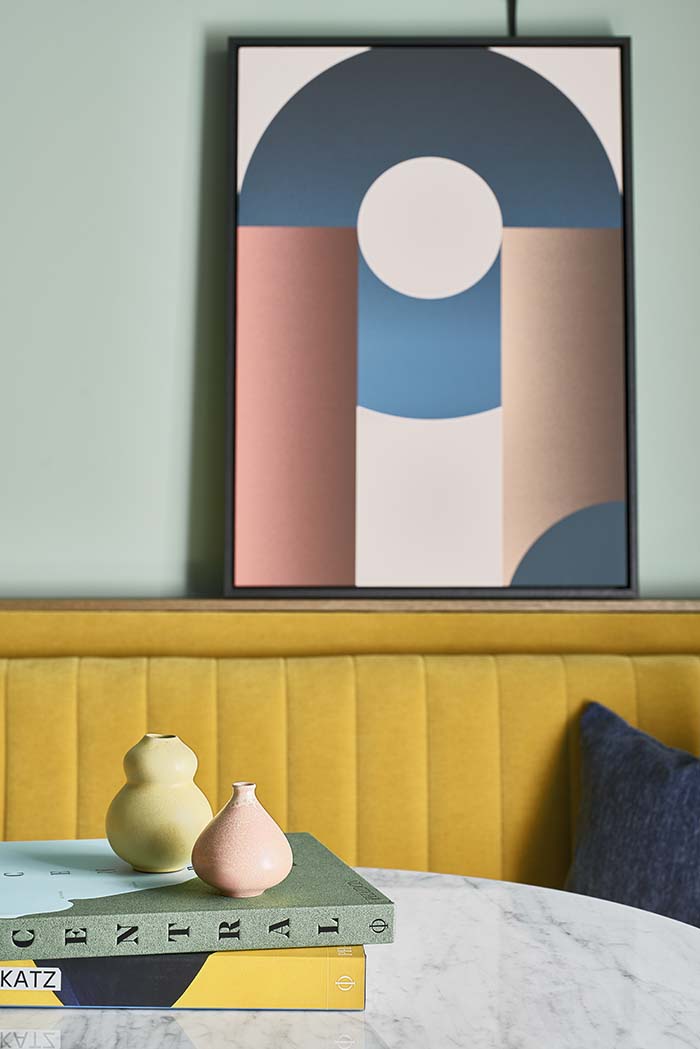 Located in the Theresienwiese area of the city, also home to Oktoberfest and Winter Tollwood (Munich's 'alternative' Christmas market), Fettle looked to the Deutscher Werkbund movement for inspiration.
Creating a space that pays homage to the artistic movement that integrates traditional crafts and industrial mass production techniques, the studio also ensured they 'locked' into the the existing aesthetic of the design hotel brand. With pastel colours and devastating retro looks, the 151-room aparthotel's guest apartments and suites, lobby, coffee shop and guest lounge, bar, courtyard and gym all adhere to inspired design principles.
A place for locals and visitors alike——be that settling in for the afternoon to do some work, meeting with friends in the café or checking into an apartment for anything from one night to well how long's a piece of string——Locke aims to inspire and connect the likeminded individuals who step over their threshold; something Fettle has reiterated by designing comfortable and inviting spaces throughout.
The colourful palette of muted reds, greens, yellows and blues used within both the public areas and guest rooms imbibe a sense of fun, echoing the era of the early modernist movement. Meanwhile in the lobby, strips of mirrors have been applied to walls and paired with a bold patterned floor and green-painted ceiling.
A place to eat, drink, relax and work, the café, lounge, bar and courtyard spaces have been layered with lighting that can be tailored to the specific time of day or purpose, and feature a variety of private and co-working seating arrangements. Bespoke furniture sits alongside pieces from brands such as Hay, Petite Friture, &Tradition and Adico; with lighting by Visual Comfort, Dyke & Dean and Original BTC, as well as bespoke pieces made by Northern Lights.
Combining creative flair, from stunning art to one-of-a-kind furniture and mid-century industrialist design, with an open and inclusive attitude throughout its shared living spaces with artisan amenities and facilities, Locke have once again hit the sweet spot between approachable and aspirational.