Poland's first 'vegan hotel' is situated within a stunning restored tenement house from the turn of the 19th and 20th centuries, Plantonia — located in the Salwator neighbourhood of Krakow — now home to 24 apartments ranging from 25 to 68 square metres, architectural office krea.tina having selected solutions to create a place striving to be eco-friendly, causing as little harm to the planet as possible and using as much plant materials as possible.
Fusing non animal-based natural materials with furniture made from recycled, ecological materials, and running the hotel in a responsible way including waste segregation carried out onsite, the use of natural cleaning products, and free bicycle rental, at Plantonia they believe that every sustainable decision makes sense.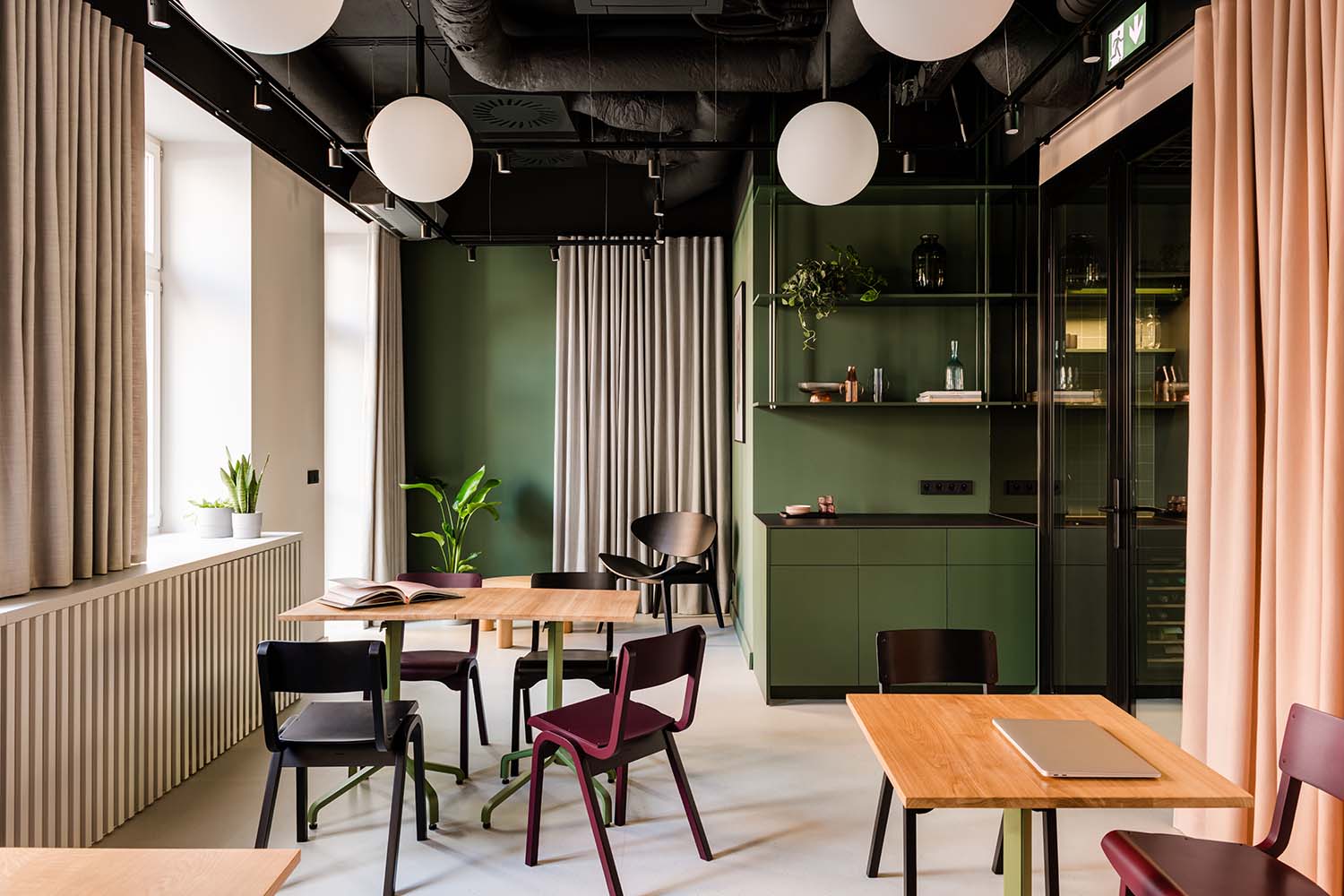 Each apartment imitates a well-equipped home with a kitchen, where you can comfortably cook. There is an oven, dishwasher, kettle, toaster, coffee and tea maker, fridge, dishes and water in glass bottles. All 24 apartments have air conditioning and a purifier with the function of air sterilisation using a UV-C lamp. It removes up to 99.97% of impurities such as: viruses, bacteria, smog, allergens, dust, animal hair and unpleasant odours.
An important aspect of the project was the use of locally produced elements by Polish craftsmen and designers. Art fills the walls, the works of young, local artists hanging alongside The Potted Palm, a 2014 drawing by David Hockney that guests will find hung in the reception.
As many designers are working on creating new, natural materials that could be an alternative to animal products, many of them are still in the testing phase and therefore expensive; it's still important to understand how achieving a vegan interior is a possibility and by researching products can be done so without breaking the bank.
With designers krea.tina on a mission to discover simple and clean solutions that positively affect the user and their wellbeing, Kraków vegan hotel Plantonia is a fascinating look into hospitality's bold new future.
@krea.tinaa
@plantonia_vegan_apartments