A new 24-room hotel has opened in downtown Wilmington, Delaware. The luxurious boutique is a partnership between local developers The Buccini/Pollin Group (BPG) and hospitality firm Method Co. (familiar to these pages for projects such as Wm. Mulherin's Sons, ROOST and HIROKI) and boasts the city's first rooftop bar which is perched at penthouse level and offers one-of-a-kind views of the adjoining courtyard, as well as the steeple of the Old Town Hall.
Housed in a historic Victorian Romanesque brownstone built in 1885 by renowned architect Frank Furness, the venue was also formerly the city's four-story Security Trust & Safe Deposit Company Building. Today, The Quoin has been inspired by that Victorian-era with guest rooms featuring Shaker-period décor including custom walnut mirrors, wood detailing, and natural hues. Respecting the building's original architecture and restoring where possible, details such as arched windows and mouldings, merged with a nature-inspired identity, can be found throughout; alongside thoughtfully designed furniture, rich detailing, and psychedelic hand-drawn floral illustrations.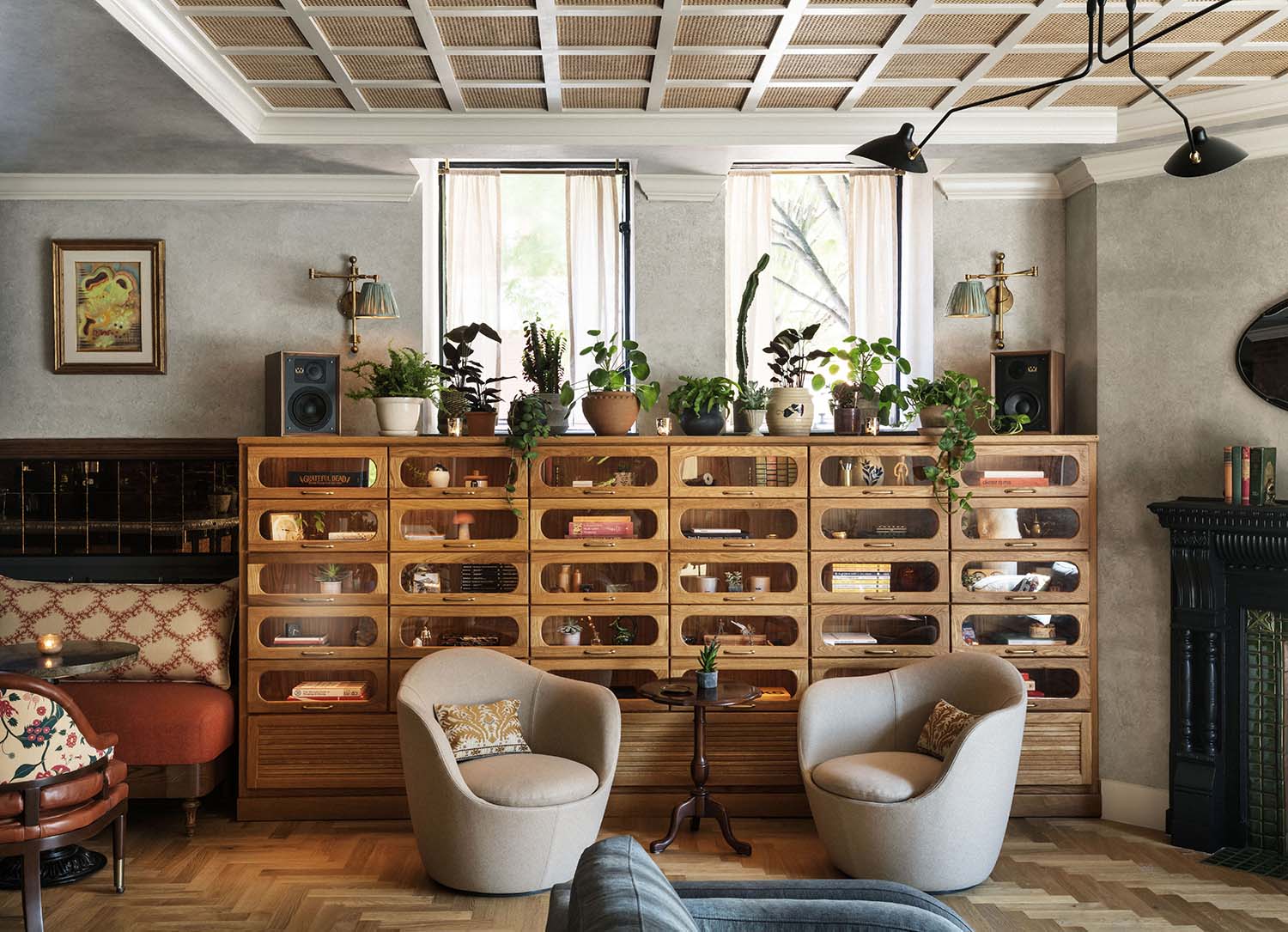 Alongside the rooftop lounge, which serves as the perfect spot for happy hour, social gatherings, and light fare, The Quoin has two additional food and beverage concepts: The Quoin Restaurant and bar, a 155-seat space serving Southern French and Northern Italian wood-fired fare; and Simmer Down, which is located in what was once known as 'The Money Room,' and now serves classic cocktails with a luxurious edge in a room that's been reimagined into a high-style affair, bringing opulence back to the space where furs, silks, gold bars and coins were once stored. As well as retaining the original brick ceiling, Simmer Down features a room-spanning mural conceptualised, illustrated and hand painted by Reverend Michael Alan.
Pronounced 'coin', further honouring the legacy of the original building, The Quoin fuses the most intricate of details with both the traditional and the contemporary. A singular offering for this historic city on the Christina and Delaware rivers, the latest from Method Co. follows in their trend of forging modern feeling in heritage spaces.