On the sacred shores of Kaʻūpūlehu, a historic settlement on The Big Island, Hawaii, a spectacular new Rosewood Resort has opened following a seven-year development process that saw Greg Warner of Walker Warner Architects, and San Francisco-based interior design firm, NICOLEHOLLIS, create a sanctuary that immerses guests in an island experience while also demonstrating a forward-thinking and sustainable design approach.
A hideaway rooted in Hawaiian legacy, Kona Village spans 81 acres of geologic landscape on the Kona Coast, and pays direct homage to the island's history, local sensibilities, and natural elements; this reimagined and much-anticipated icon celebrating the quintessential elements of the original Kona Village Resort, whilst curating a sustainably renewed destination with local hoʻokipa (hospitality) combined with whims of the 21st century.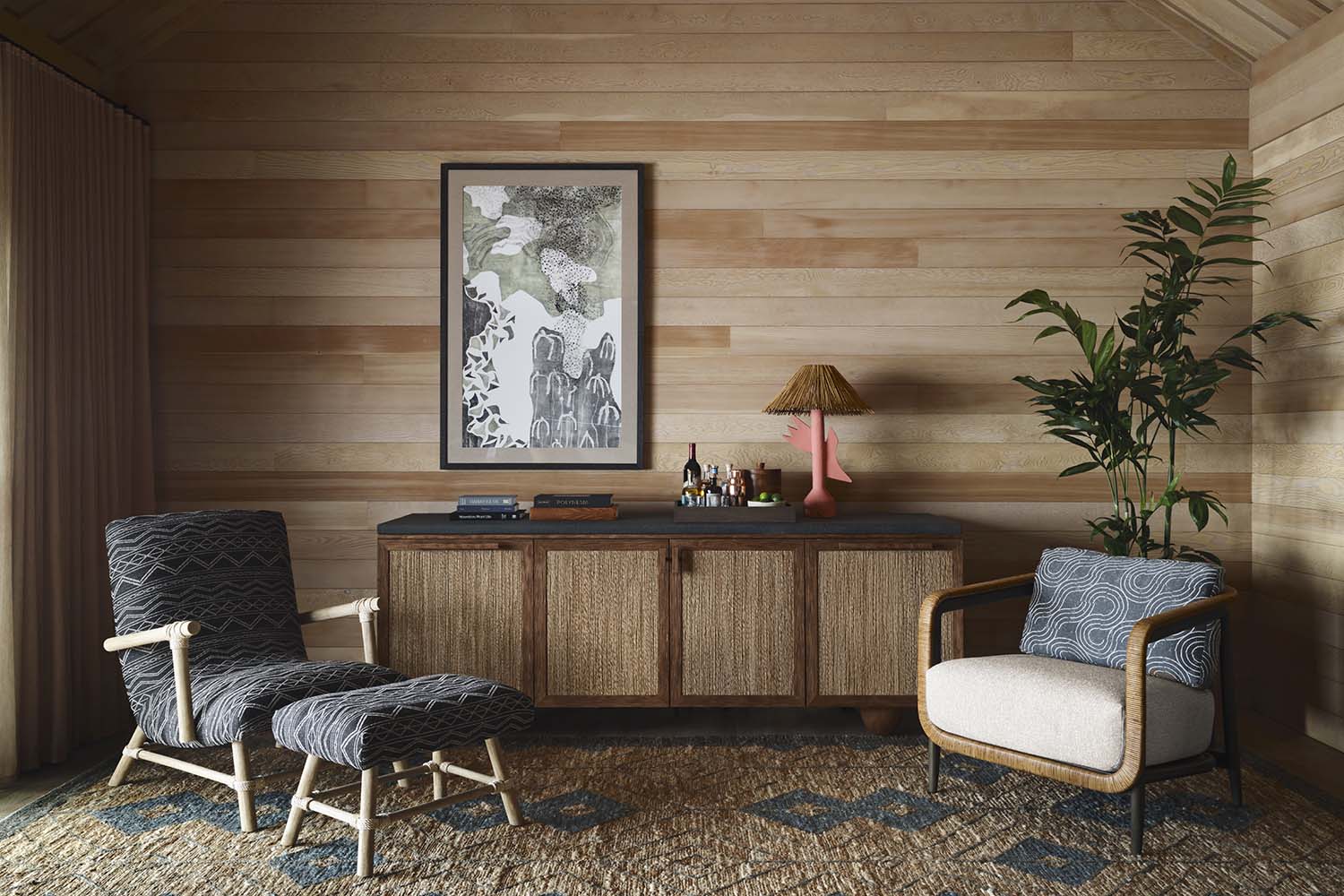 150 traditional hale (rooms), including 37 kauhale (suites), feature oversized lanai and outdoor showers; the luxuriously appointed accommodations a tribute to its legacy by weaving in modern luxury with Hawaiian artisan touches. Dotted throughout the resort with either garden, mountain, lagoon or ocean views, the rooms are a place to reflect on the slow pace of life thanks to the soft rustle of the thatched roof and steady rhythms of the waves beyond.
Five restaurants and bars include the original resort's beloved Shipwreck and Talk Story bars, and all offer a diverse culinary programme, blending Pacific Rim flavours with the natural bounty of Hawaii Island, as well as showcasing ingredients from locations as close as the resort's garden, Kahiko Māla`ai.
During the reimagining of the renowned Kona Village resort, it was recognised that the sacred land would always be borrowed, and should therefore be safeguarded; along with its narratives and its people. Nicole Hollis saw an opportunity to express these narratives through artistic endeavours and skilled craftsmanship. The result? A property that resembles a gallery, an exquisite blend of classic and contemporary works that eloquently represent the plentiful history, heritage, and culture of Kaʻūpūlehu.
Under Hollis' guidance, numerous culturally significant artefacts and pieces from the original property were salvaged during its deconstruction. Vintage photographs and historical objects are among these treasures, now on display in the resort's cultural centre. In addition to preserving these works, the NICOLEHOLLIS team collaborated closely with King Kamehameha School's Cultural Committee to incorporate new items into the space, aiming to enlighten guests about the land's legacy. The team curated a diverse collection of art and furnishings skilfully crafted by Hawaiian artisans. These exclusive creations not only tell the history of Kona Village and the sacred site it occupies, but also introduce a new generation of Hawaiian artists and craftspeople to a broader audience.
Fusing elite luxury with the historic culture of the sacred land upon which it sits, Kona Village, A Rosewood Resort is a reborn icon that connects its guests to the inimitable spirit of this stunning part of Hawaii. A true one-off.
@rosewoodhotels
@walkerwarnerarchitects
@nicolehollissf