Since starting life in Dallas back in 1980, converting a historic residence into the renowned Mansion on Turtle Creek, Rosewood's hotels have become synonymous with unbridled luxury and obsessive attention to detail; today they boast properties in some of the world's wealthiest countries and most exciting cultural hotspots.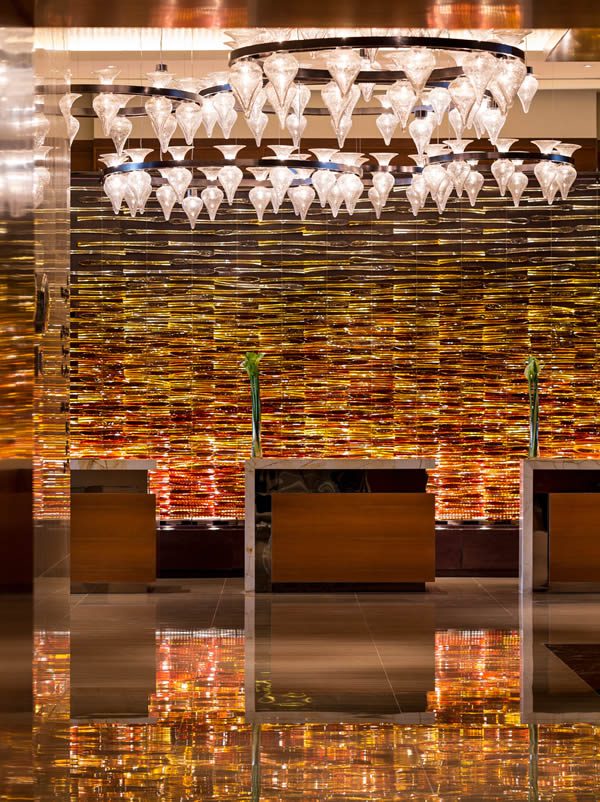 In 2013, Rosewood Abu Dhabi became the brand's first presence in the United Arab Emirates; located on Al Maryah Island and counting the Abu Dhabi Global Market Square and swanky shopping mecca The Galleria among its neighbours.
The 470 foot-tall, Handel Architects-designed tower takes its inspiration from the sparkling reflections of the Arabian Gulf; the surrounding desert depicting a meeting of land and sea; its curvilinear architecture and interior design paying homage to the movement and vibrancy that's found in every nook and cranny of this larger-than-life capital city.
With 154 generously-sized guest rooms, 35 suites, and 131 serviced residences, Rosewood Abu Dhabi occupies a mammoth space; although any fear you may have of being overwhelmed by a hotel of this scale can be forgotten about the second you experience its first class service and that on-point attention to detail. Defining new standards, this haute-hotel defines 'personalised luxury'; and we love it.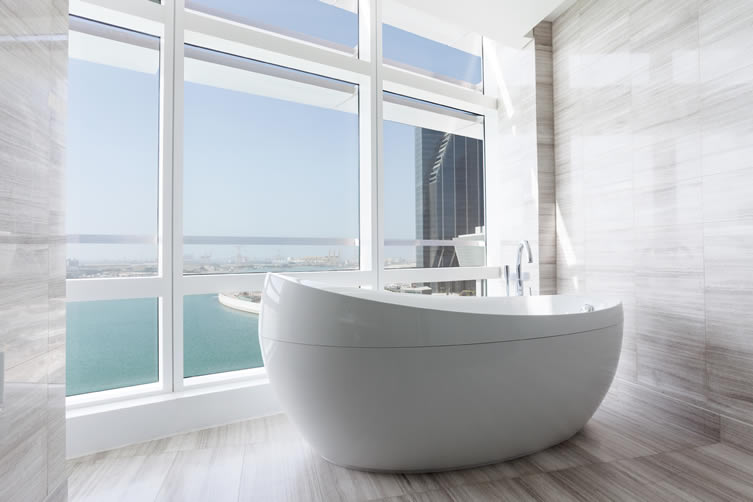 Our executive suite could give New Yorkers an anxiety attack, it feels like a full-scale apartment with separate bedroom, living area, study, and bathroom. Form and function collide, an in-room iPad controls the temperature, lighting, curtains … even room service. But you don't want to do that. Some of Abu Dhabi's finest restaurants are downstairs. Classic design is juxtaposed with comfortable furnishings — a muted colour palette personifying urbanity. The temptation to dive into our oversized bath is impossible to resist; just the place to melt away before embarking on our very own Arabian night.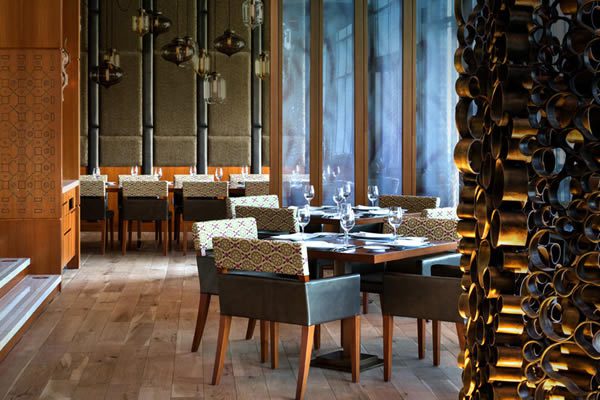 We've a dinner reservation at Sambusek, Rosewood's Lebanese restaurant, and decide a pre-dinner cocktail is deserved after a taxing soak, so head to the Manor Club where our cheery mixologist crafts the perfect Amaretto Sour and a classic Old Fashioned; befitting of the cultured decor and relaxed ambience.
The restaurant is mightily impressive, elegant yet upbeat, it's the perfect environment for great food in great company. We kick off with hummus and cheese sambousek, before moving onto a mixed grill platter — chowing down on shish kebab, shish taouk, kofta kebab, lamb chop, with ample tomatoes and onions; and lashings of garlic cream. Fish lovers will fall in love with Sambusek, too. Canadian lobster; jumbo prawns; fried calamari; and sea bass the stars of a fresh seafood platter.
Almost four decades since that Dallas conversion, and Rosewood's collection of properties have expanded markedly; each bearing the hallmarks of the brand's philosophy to 'reflect the culture, history and geography of their location'. Whilst there may be showier accommodation on the Arabian Gulf, for top-notch service, killer views and relaxed luxury defined (hell, they even hand out Evian cooling spray with the poolside towels) we, for two, wouldn't consider anywhere else for our return visit.