Following on from locations in Amsterdam, Copenhagen and Vienna, unconventional hotel chain Zoku has opened a fourth location, choosing the City of Light to base the latest incarnation of its award-winning concept.
Suited to long stays, and facilitating international living and working for the modern day professional, Zoku Paris is located in the 17th arrondissement, a ten minute drive from the centre of the French capital, and just a one minute walk from the Porte de Clichy metro station for those who frequent Thalys or the Eurostar.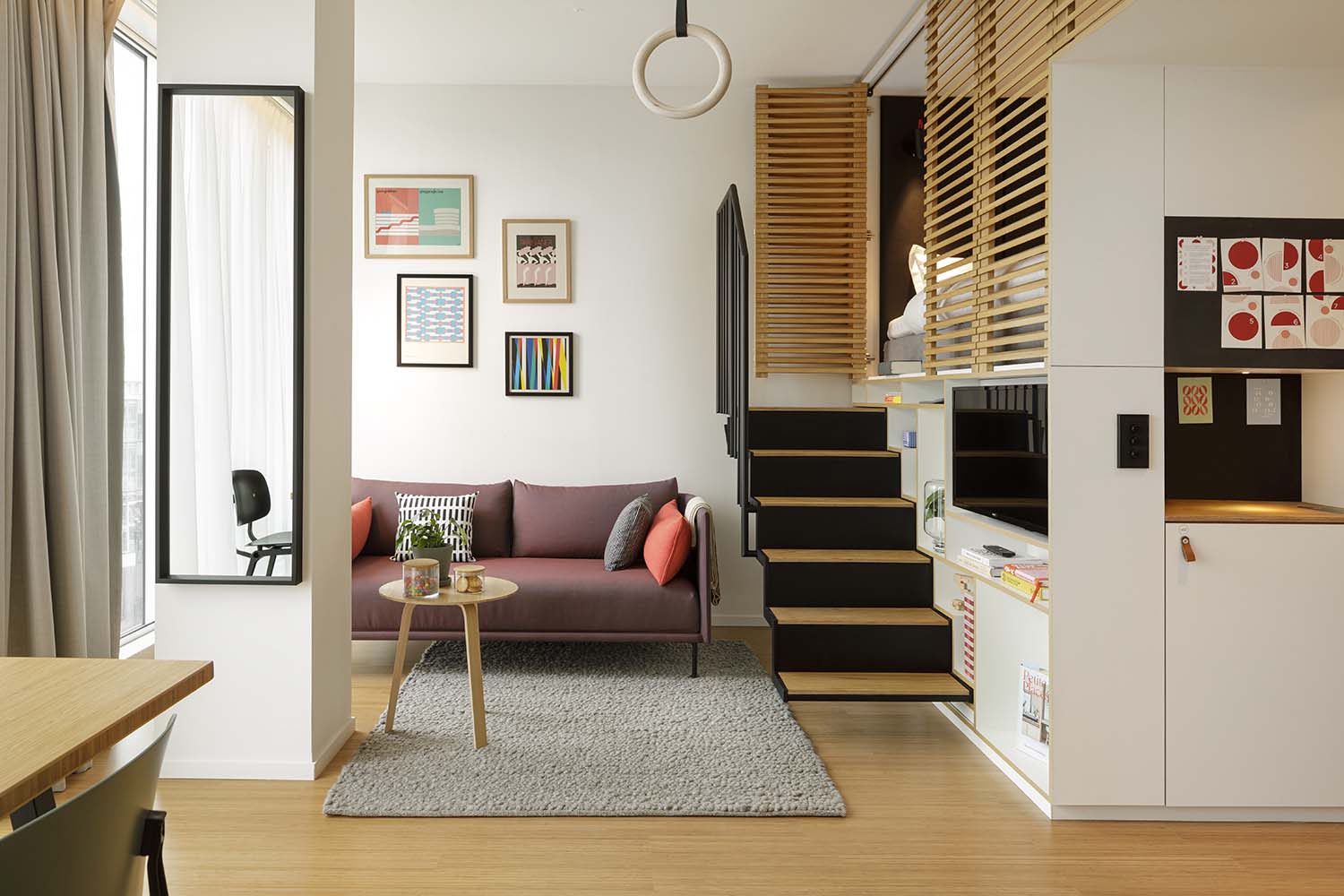 Known for their functional apartment style Lofts and rooftop Social Spaces, Zoku Paris is divided over three floors of the mixed-use Stream Building. Alongside 109 Lofts there's a rooftop restaurant and bar, coworking spaces, meeting rooms for offsites, a large event space, and a stupendous terrace filled with greenery and impressive views of the city.
Shunning the traditional-style hotel interior where the bed dominates, in a Zoku Loft the central point is a large table creating a home-like environment that can also be adapted into a private workspace. Measuring 24/30 squared metres, these lofts feature everything you need for a long term stay, and nothing you don't. Make yourself comfortable in the living room, rustle up a snack in the kitchenette and enjoy a queen or king sized bed. With a retractable staircase, storage facilities, and versatile furniture, these lofts function like a life-size game of Tetris.
Guests will find a 'Pantry' on every floor, a space stocking essentials such as cleaning materials, extra sheets, kitchen utensils, spare wine glasses, yoga mats, and more; all available to borrow free of charge.
As much about community as designer living, guests will find spaces with bustling bars, coworking spaces, a communal living room and kitchen, the rooftop, and the Oh Lá Lá Cheese and Charcuterie Shop; a wonderful spot for a delicious bite to eat.
Bidding 'au revoir' to traditional business travel, Zoku are not just thinking outside of the box, rather totally reimagining it once again at their new Paris outpost.