The former Berol Yard Pencil Factory in Tottenham Hale is now home to The Gessner, a luxury development comprising 164 studios and apartments; the project by interior design studio, Fettle, and property developers, Way of Life, demonstrating a new members' club-inspired way of living in the capital.
Available for long term rental as well as shorter stays, Fettle's curated design approach spans the living spaces and communal areas, with elements drawing on the designer's experience with leading hotels, bars and restaurants across the globe. Featuring an on-site café with cowork-space, a sizeable rooftop garden with BBQ and views of the city, a fully equipped gym and concierge service, at The Gessner there's space to meet your neighbour over a drink, whilst at work, or in the comfort of your own pad.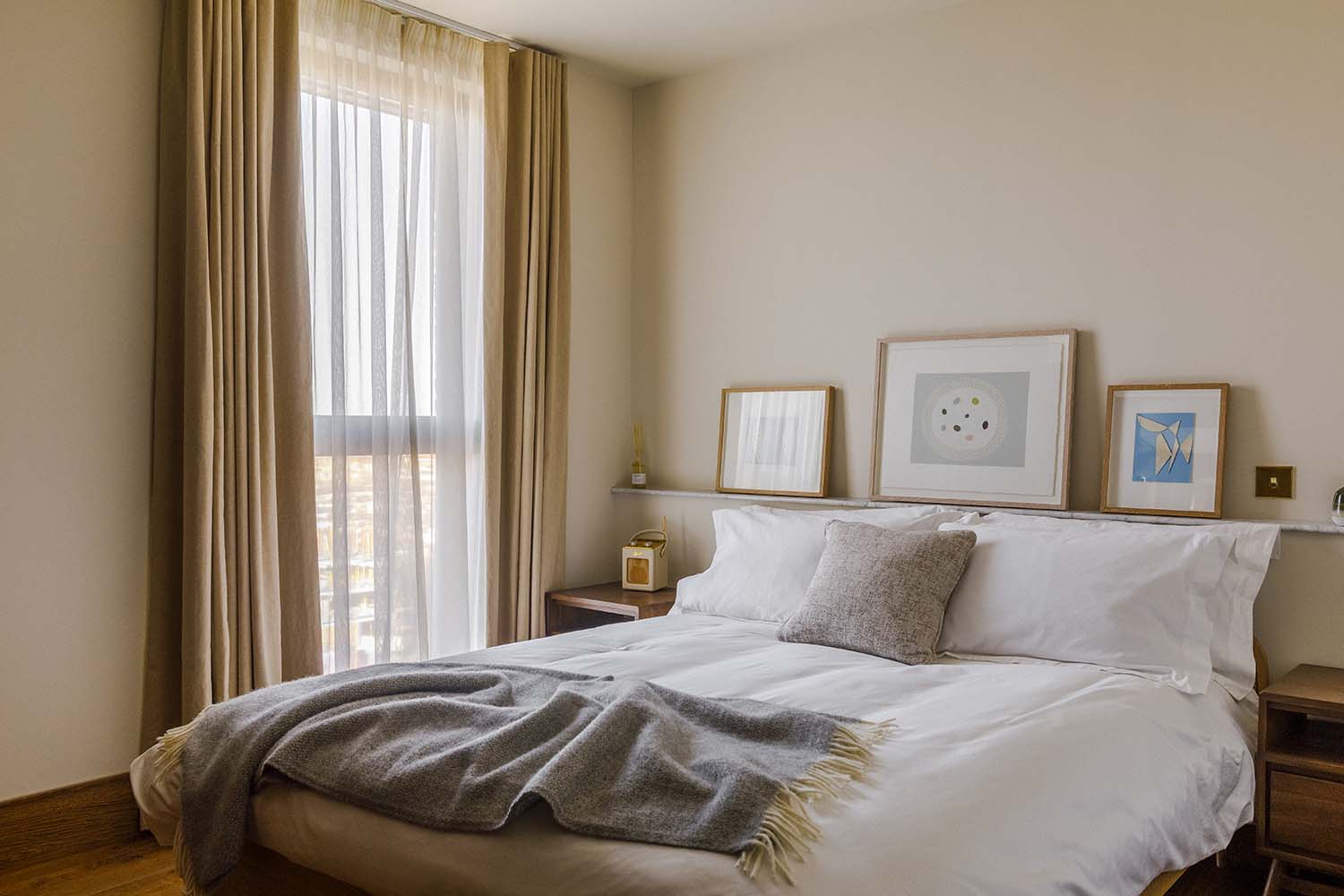 Accommodation is made up of a selection of studios, and one-, two- and three-bedroom apartments with views across London. Tenancies range from six months to five years, providing no fuss, ready-to-move-in, design-led living.
In line with Way of Life's philosophy, homes at The Gessner are for residents to make their own. High-quality materials were used throughout, the majority of furniture is bespoke and suited to each apartment size, and the autumnal palette is reflected within the furniture and finishes of the spaces; and is also inspired by the artwork from Oisin Byrne, Becky Blair and Lizbeth Holstein which can be found dotted around the building. 
A focus on quality and attention to detail is evident down to the finer touches across the rooms: a fully equipped kitchen supplied by Borough Kitchen, Buster and Punch ironmongery, Earl of East bathroom products, smart TV from Samsung, equipment from YogaMatters and hand-made ceramics from local artisans, The Gessner offering considered design to set the scene for your home. 
Thoughtfully designed apartments that pave a new 'way of life' for their residents, long or short, The Gessner is an inspirational project bringing style and substance to this corner of north London.