Taking its name from the word for 'market' in Basque, Azoka is a new restaurant in Donostia-San Sebastián that offers up a new immersive gastronomy concept for the seaside town already world-renowned for its exquisite foodie delights.
Split across two floors, the basement welcomes renowned chefs to create dishes specifically tailored to the space, while upstairs on street level, traditional Basque grilled dishes can be devoured among impeccable industrial interiors.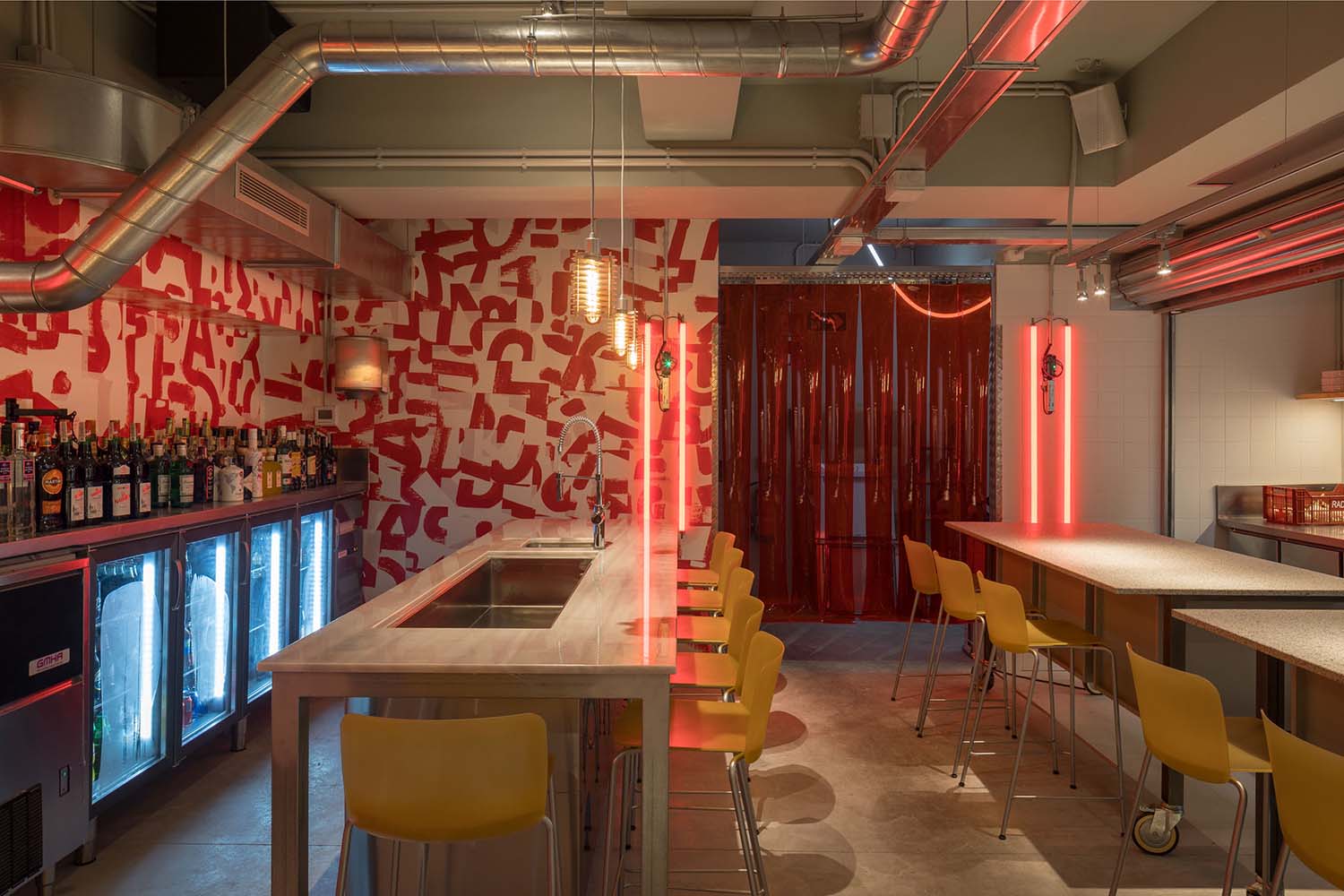 With those interiors coming from a local design collective that consists of Hiruki studio, Marmol estudioa, and Room278 — the team heavily involved from conception to completion — at Azoka, the diner's experience was key in developing the project from both a spatial and sensory perspective, as much as it was from a culinarily point of view.
Inspired by 'market workers' spaces', informal and bustling zones with rest areas, loading and unloading zones, and cold storage rooms, the overall design is raw and transparent with exposed walls, pipes and concrete flooring that put you into the theatre of sourcing ingredients in such a frenetic environment.
The first floor pivots around a large flamed granite bar and is home to simple furniture and art. A line of light created by flexible neon, functions as directional lines inviting the user to go down to the basement where they'll stumble upon a more nocturnal ambiance with a marble cocktail bar and kitchen, the space giving out clandestine, speakeasy vibes in appearance and aura.
In each and every aspect of its composition, Azoka Donostia strives to not only tantalise your taste buds but also immerse you in a multi-sensory journey, ensuring that this bold new dining experience is a must-visit destination for both culinary enthusiasts and design aficionados alike.
@azokadonostia
@hiruki_studio
@room278shop
@marmolestudioa