Located on Long Sands Beach on the coast of southern Maine, a new 52-room family-owned resort offers fully-appointed oceanfront accommodation alongside two and three-bedroom bungalows, the York Beach Surf Club blending soothing interiors and envious sea views with modern amenities.
Originally founded in 1963 as an organisation for local surfers by Maine surfing pioneer Sonny Perkins, the York Beach Surf Club was reincarnated as an oceanfront resort and hotel when in 2020 his son Taylor purchased the property and his deign team The Surf Company, and embarked upon a complete overhaul and revitalisation process. Opening this month, its interiors are described as 'Scandinavian Modern Maine,' and blend modern minimalist Scandinavian style with the spirit of Maine's traditional coastal architecture. They're as laidback and casual as the overall vibe, allowing the amenities and enviable location to take centre stage.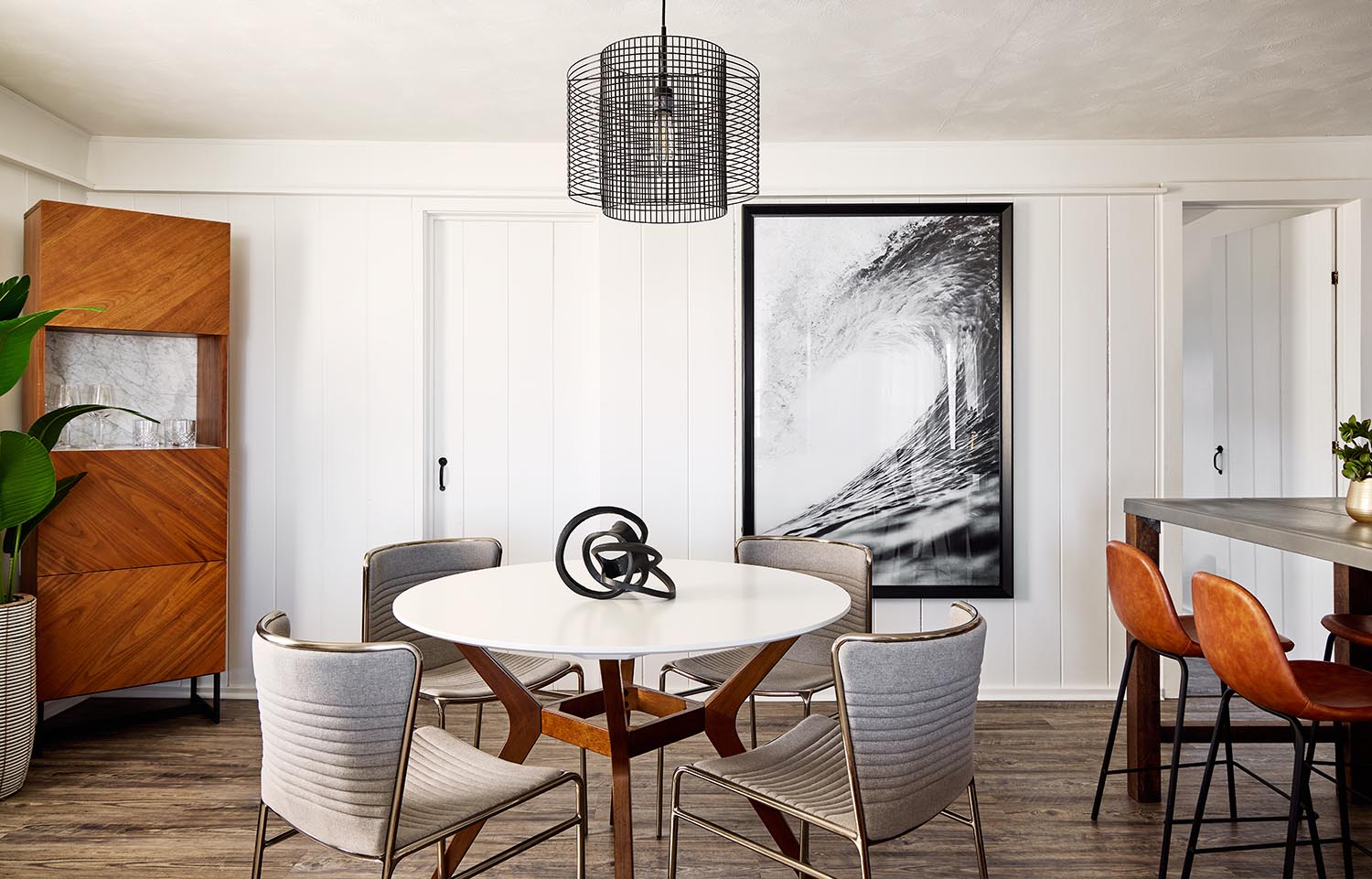 Each of the 42 hotel rooms and ten bungalows feature outdoor spaces whilst indoors, guests are treated to hand-built, custom furniture designed by The Surf Company, photography from the archives of Sonny Perkins, and offer either lighthouse, ocean, pool, or garden views.
The resort is home to multiple food and beverage options, including an all-day cafe and bar with coffee from Daybreaker Coffee Company, as well as the Pineapple Cafe which is located at the front of the property and is open from breakfast through to dinner serving a menu of East and West 'coastal' fare that includes breakfast burritos, tacos, and the undeniable star of the show: Maine lobster rolls.
A swimming pool, fire pit and coastal experiences rooted in the unique history of surfing in Maine are just some of the other amenities that will enamour both surf fans and landlubbers alike at this charming resort.