Located in a small Hindu village on Bali's west coast, in an area largely untouched by tourism, LOST LINDENBERG is a new guest collective with eight elevated tower rooms in the middle of the jungle. A hidden retreat surrounded by temples, ruled by nature and sacred spirits, guests are invited to kickback and enjoy the West Balinese palm jungle and everything it has to offer.
Whether surfing, strolling along pristine black lava sand, practising yoga, enjoying bonfires on the beach, plant-based dinners, or meeting other travellers in the open-plan communal spaces, LOST LINDENBERG offers something very different indeed to Bali's garish mass tourism.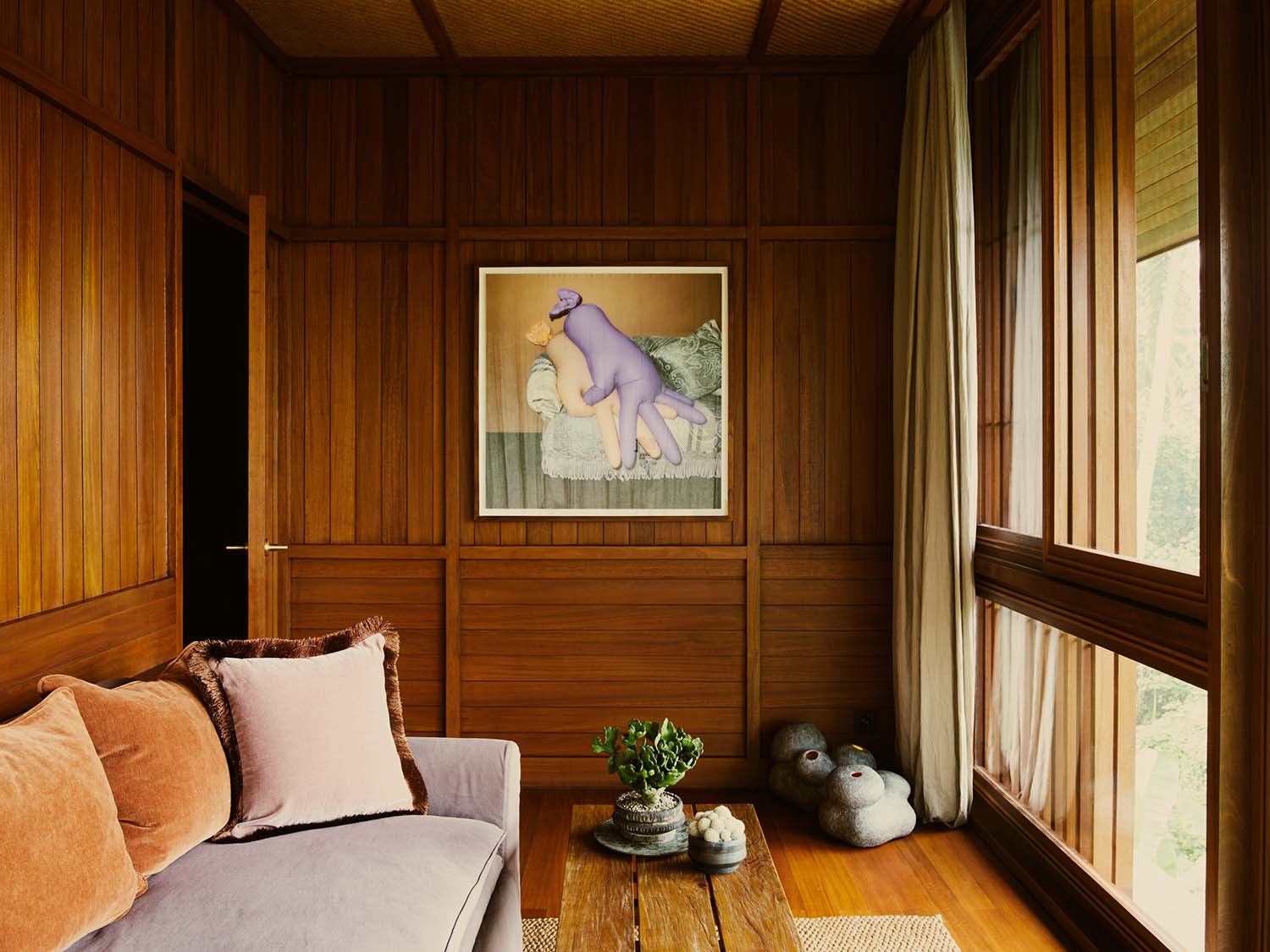 The fifth project from Frankfurt hospitality company, LINDENBERG, and its first in Indonesia, the retreat features warm and inviting interiors, Studio Jencquel integrating linen fabrics, lava stone, tropical hardwood, burnt teak and river stones, to create an 'embracing' ambience. Wooden blinds in the guest bathrooms blur the line between outdoors and indoors whilst letting in the sea breeze, and panoramic windows offer jaw dropping sea views. Furniture was custom-made by the Bali-based design studio, and complement an eclectic collection of artwork, photography and Indonesian antiques from all eras, such as vases, baskets and statues.
Alexis Dornier and Studio Jencquel were responsible for LOST's architecture. Constructed beside tall coconut trees, the staggered towers provide a glimpse of the sea in front. The towers are connected by a so-called highline, an elevated walkway pointing towards the sea to "give the feeling of walking in a different world, of resting on a floating ship, elevated and safe, with the wild jungle at your doorstep."
On arrival, a brightly illuminated wall of neon signs masks the refined luxury that awaits. Something more Vegas than Bali, the wall announces holiday fun in giant letters, whilst a small secret door so plain that it's easy to miss, leads to the lush green jungle and eventual landscape of treehouses. From here, it's understated style and unabashed relaxation.
A jungle spa, poolside bar and restaurant serving Balinese home cooking using locally sourced ingredients mean guests have very little reason to leave this retreat. With sustainability values, oodles of style and a typically LINDENBERG tinted approach to hospitality, this fine Bali design hotel represents an altogether new concept for the island.
@LINDENBERGhotels
@alexisdornier
@studio_jencquel