Architecture and interior design studio Nan Arquitectos have completed work on Misto Café Bar, a small spot in the northwest Spanish city of Pontevedra, serving delicious fare from breakfast to dinner alongside a selection of vermouth, beers and natural wines; a diminutive yet undeniably charming establishment that dares to defy its spatial constraints.
At just 68 square metres, Nan Arquitectos had to make full use of all space available, opting for benches and bar seating to optimise full potential. The name Misto — meaning 'match' in Galician — gave the designers an opportunity to play with colours that would link the long narrow space that also nods to the 'American Diner' in terms of layout.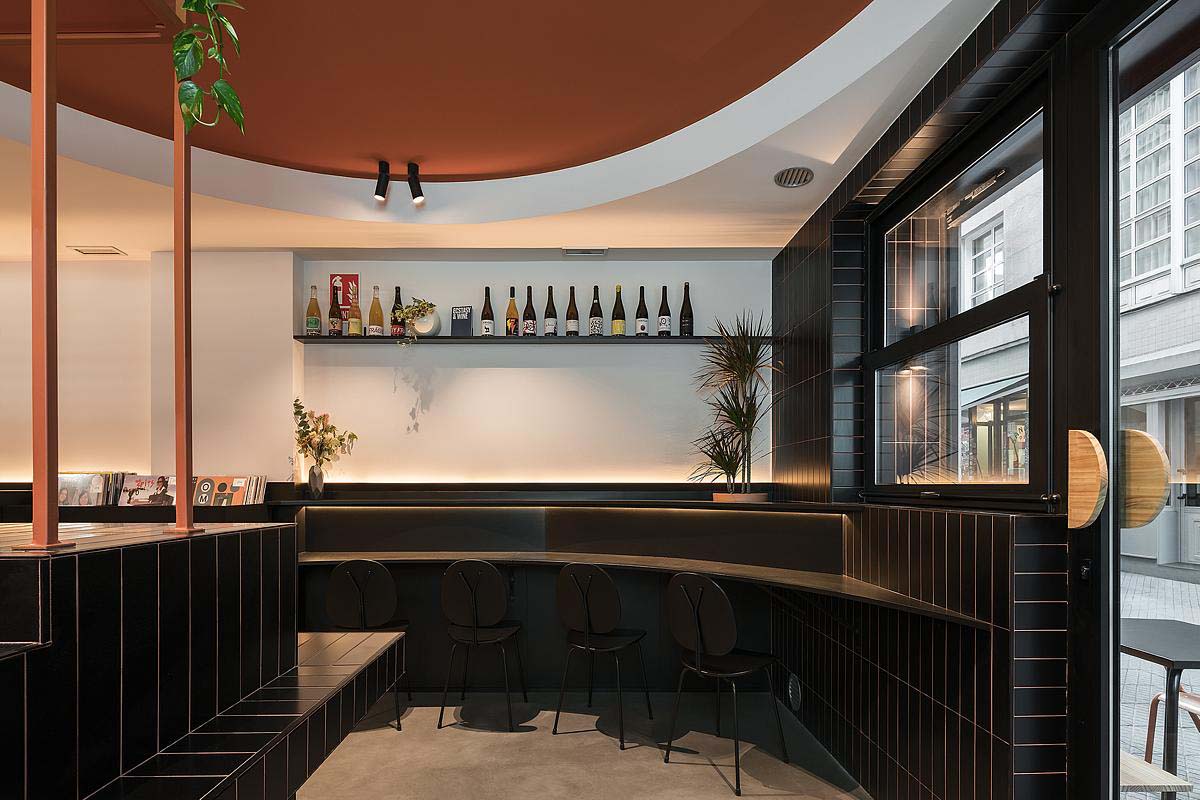 Orange features heavily throughout, from the walls to the ceiling, the furniture to the logo, and is complemented by low lighting, splashes of greenery, and works of art. The open kitchen enables diners to see the kitchen staff at work, whipping up breakfast delights such as house granola and French toast alongside a selection of eggs, grilled cheese sandwiches and cakes. Come evening, the menu offers larger plates designed to be washed down with a beer from Barcelona craft brewers Caravelle, cocktails, or a selection of natural wines.
A sleek space situated close the city's main church, the Santa María la Mayor Basilica, as well as other important historical sights, in Misto, Nan Arquitectos have created a venue that proves that with good design, vibes, and fare, even the smallest of places can have the biggest of impacts.