"You can never cross the ocean until you have the courage to lose sight of the shore." André Gide. From the quote that lies on the front inside of the book's partial dust jacket, you know that this is a project about pushing yourself.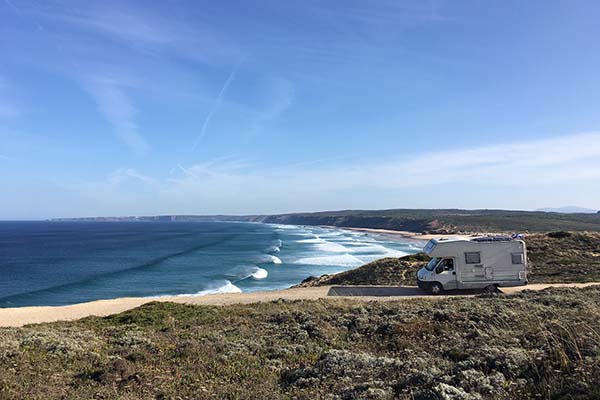 Inspirational in content and alluring in aesthetic, Surf & Stay is a handsome, 304-page tome born from—and documenting in excellent detail—author Veerle Helsen's desire to press pause on the daily grind and take a leap into the unknown. "It hit me like a train one day, soon after I'd turned 35," admits the Belgian architecture journalist. "Sitting in motorway traffic on the way to work, I realised there was something missing from my life: I'd stopped trying to live my dreams and challenge myself—I was stuck on autopilot."
Fuelled by a five year itch to travel, learn photography, and improve her surfing skills, surfing enthusiast Veerle stepped out of the hamster wheel to traverse the coastlines of Portugal and northern Spain with Connor the 19-year-old camper-van; searching for secret beaches, salty air and spirituality, making lasting bonds with various surfing communities along the way.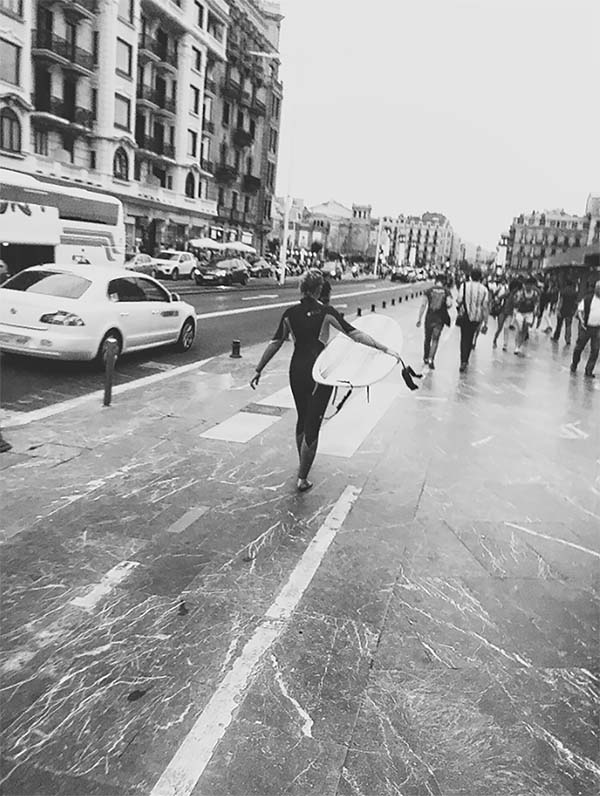 With a motto to "surf, see, sleep and eat", Helsen chronicles in words and extensive photography how her days were spent riding waves and eating fresh catch with evenings spent on the edge of the world; Connor her home, the ocean her backyard. Penetrating the nooks and crannies of the western Algarve—"exploring like a maniac without a goal or compass. Watching, driving, hiking, searching and chatting"—it wasn't long before this stretch of Portugal got under her skin, breaking down the stresses of 'real life' bit by bit.
"I slowly adapted to the rhythm of the sea," she continues. "I learned to rearrange my thoughts in the evening light and stop attaching so much importance to time—the sea has no idea it's Tuesday morning."
From here up to the northern Spanish coast, Helsen's epic journey is dictated by the rhythm of nature—life's treadmill a fading memory. Accompanied by beautiful surf photography—from the likes of João Bracourt; Bruno Baleixo; Jaider Lozano; and Karo Krassel—the Lannoo-published hardback is a visual travel guide of where to surf, sleep and eat; dismissing the classic tourist image of Spain and Portugal and introducing readers to authentic beach restaurants, hidden hotels (like Lagos's Casa Mãe), architectural gems (including one of Oscar Niemeyer's rare works outside Brazil), and the secret camper sites travellers need to recreate their own idyllic surf odyssey.
A tale of travel and disconnection, life on the road and realigning your psyche to what makes your heart burn, Veerle Helsen's Surf & Stay is a vital body of work; a unique and personal travel guide that should not be missed.
@veerlehelsen
@lannoopublishers