Pontevedra is a fine looking Galician city, situated on Spain's Iberian Peninsula — an extensive cultural legacy, yes, but the site of a design nirvana that looks like it's carved straight out of a Berlin warehouse? No.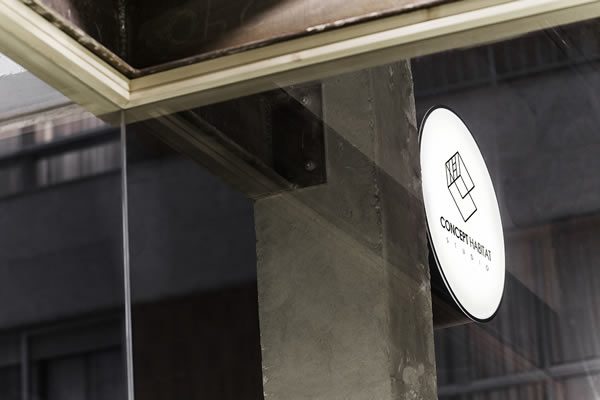 Welcome to Concept Habitat, though, a store that places its own interiors as highly as the design products it has been built to shift. Indeed, aligning the physical space to share the same value as its products, Pontevedra's leading design den acts as a kind of gallery, an aspirational vault of furniture, carefully composed by local studio Nan Arquitectos.
Rough-and-ready materials like iron, concrete, and pinewood, have been thrown together with a deft touch; muted hues and industrial aesthetic coming together throughout a clean, but never clinical, space. The designers have sought to execute what they call 'dematerialisation', an uncluttered, delicate approach to interior design that lets its contents breathe. The public are enticed by an expansive, enigmatic frontal façade — whilst the rear façade offers up a more traditional simulated home — visitors to Concept Habitat will make their way through the space; moving from conceptual gallery to a more traditional furniture outlet. Considered, and inspired, Pontevedra's design gem is a destination in itself.