Traversing Thailand from Chiang Rai to Phangan, meeting locals and even bringing a chef back for a stamp of authenticity, new Kiev restaurant, Thailand Hi, lets its locals experience the aromas, flavours and colours of the Southeast Asian country without even leaving the Ukraine. Which is a good thing these days.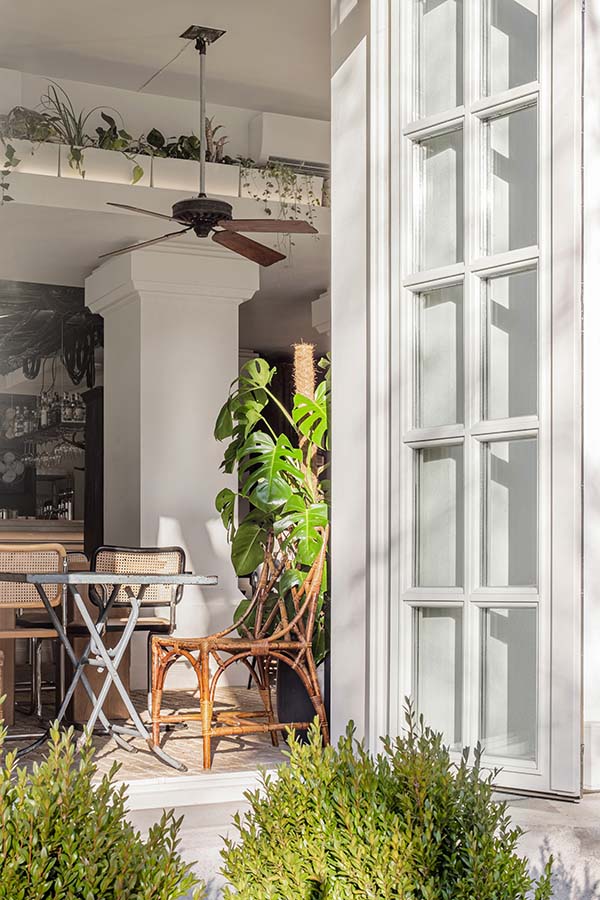 Designed by the architecture firm behind the city's brilliant BURSA Hotel, balbek bureau, who joined the owners on their travels for inspiration, the 71-seater restaurant manages to carefully straddle a line between loudly exaggerated and calm and collected; all the kitsch of the region celebrated as much as the soothing colour palettes and classic materials.
As the majority of food is consumed outdoors in Thailand, the interior at Thailand Hi reflects this, balbek bureau having created a courtyard atmosphere, a place to shade from the bright sunshine amid tropical plants and natural woods evocative of the country. Here—as is so very much the case throughout Thailand—hustle and bustle is part of the energy, from the chefs shouting animatedly in the kitchen to the diners' loud admiration for the genuine fare on offer.
Located close to the Ukraine capital's historical neighbourhood, the eatery consists of two blocks; one for food creation and preparation, the other main block reserved for the dining area and open plan kitchen; where stir fries, curries and a selection of charcoaled meat and fish are flame-grilled to perfection.
Upon entering, guests are greeted by a plaster tiger who looks like he'd favour phad thai over one of Carole Baskin's husbands, whilst to the right, a wooden structure is split into three sections: two tearooms and a wonderfully kitsch massage parlour (a mandatory visiting spot in Thailand). Decor and furniture is a combination of eclectic, vintage and rattan, much of it authentically sourced from markets such as Bangkok's Chatuchak Weekend Market.
Fusing the famed night street markets, chaotic appeal and aesthetic charm of the country's sprawling capital, Thailand Hi is a bolt of energy for Kiev; a real one-off sure to set Instagram alight.