Chef David Cordúa opens The Lymbar, a Latin-Mediterranean all-day restaurant, bar and lounge, located at the Ion, a hub of creativity in Houston, Texas.
Named after Lymbar Drive, the street on which the chef-owner grew up, the restaurant is an ode to his family history, Cordúa commenting that "The Lymbar is my grandmother's house. It's a tribute to all grandmothers. Mine liked well-worn paperbacks, crossword puzzles, rich food and whiskey. Copies of Where the Wild Things Are were always around. The house stayed in our family, and it's where we perfected our family's hospitality. The Lymbar is the distillation of our heritage."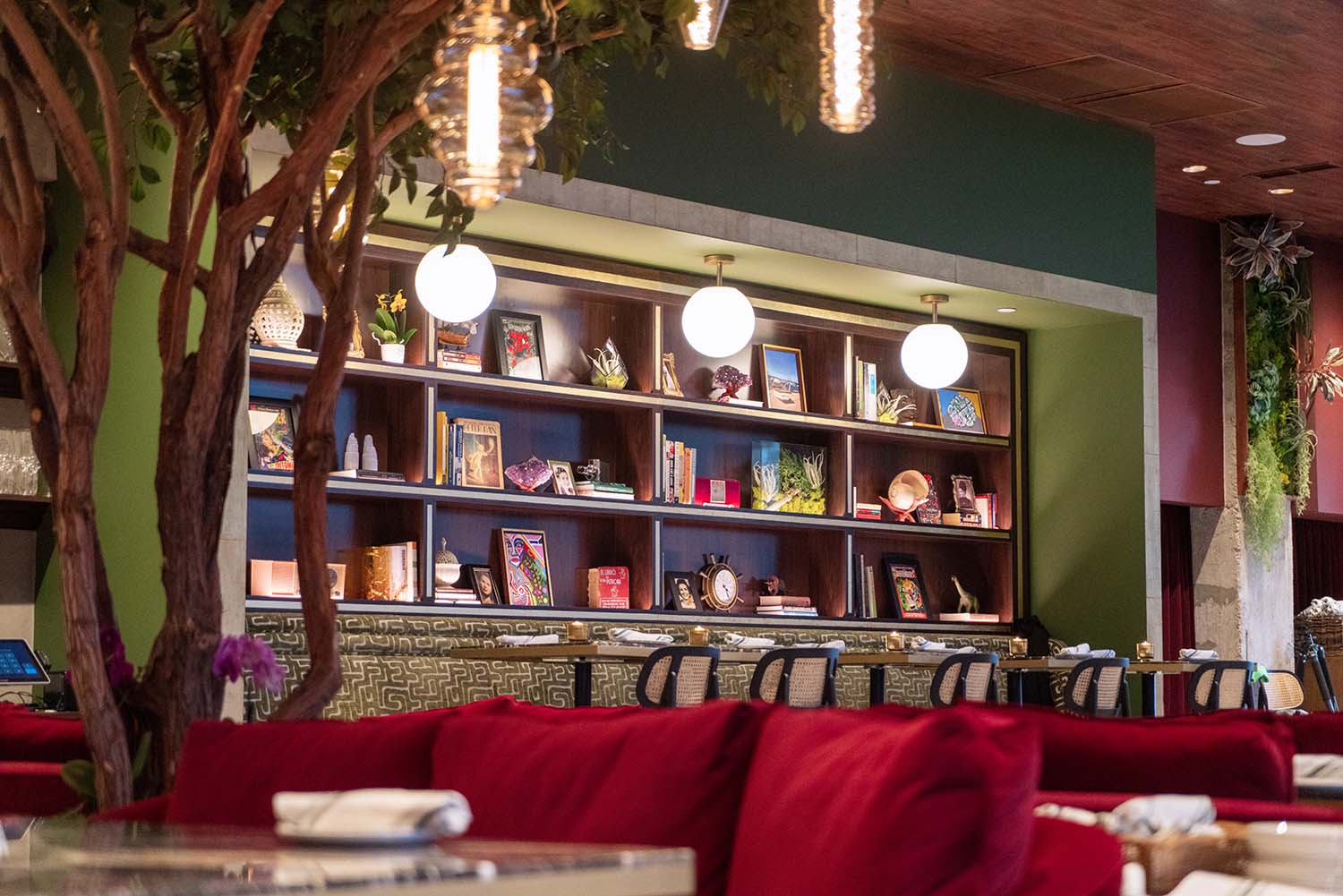 Designed by Gin Braverman of Gin Design Group (also David's childhood babysitter, this really is a family affair), she was able to bring his vision of The Lymbar to life, the design of the 4,000 square-foot restaurant blending futurism with familiarity to create a sense of warmth often associated with long, relaxed family gatherings around a table.
Capturing the buzz of a hotel lobby, the polish of a private club and the hospitality of the Cordúa family, the dimly-lit, jewel-toned space features a confluence of Latin American, Lebanese and Mediterranean textures with art layered over a backdrop of classic mid-century materials such as warm woods, earthy colours and lush greenery, the prefect complement to David's rotating menu which includes dishes such as corn-smoked lamb chops with tangy couscous tabbouleh, pan-seared snapper with saffron arroz, and build-your-own beef tenderloin tacos arabes with tahini and chilli bomba.
A cocktail list led by bar manager Sean Stapleton features impressive renditions of the staple Singapore Sling and Old Fashioned, whilst the wine list offers approachable offerings from France, Italy, Spain and South America.
With seating for 120 guests and a prime location in a forward-thinking multi-industry tech hub in Midtown Houston, satisfy your tastebuds with culinary delights and exquisite libations at this beautifully designed ode to its owner's childhood.