Camp Lucy may've been knocking around for a while, but with its rustic charm, guided experiences and activities, American nouveau restaurant Tillie's, and general resort vibes, we can't help but wax lyrical and be seduced by its old Americana charm.
Set on a country ranch on a bluff above Onion Creek in Dripping Springs, Camp Lucy offers a truly unique Texas experience; the beautifully crafted boutique guest rooms providing an escape from the ordinary whilst making the perfect base from which to explore Texan Wine Country.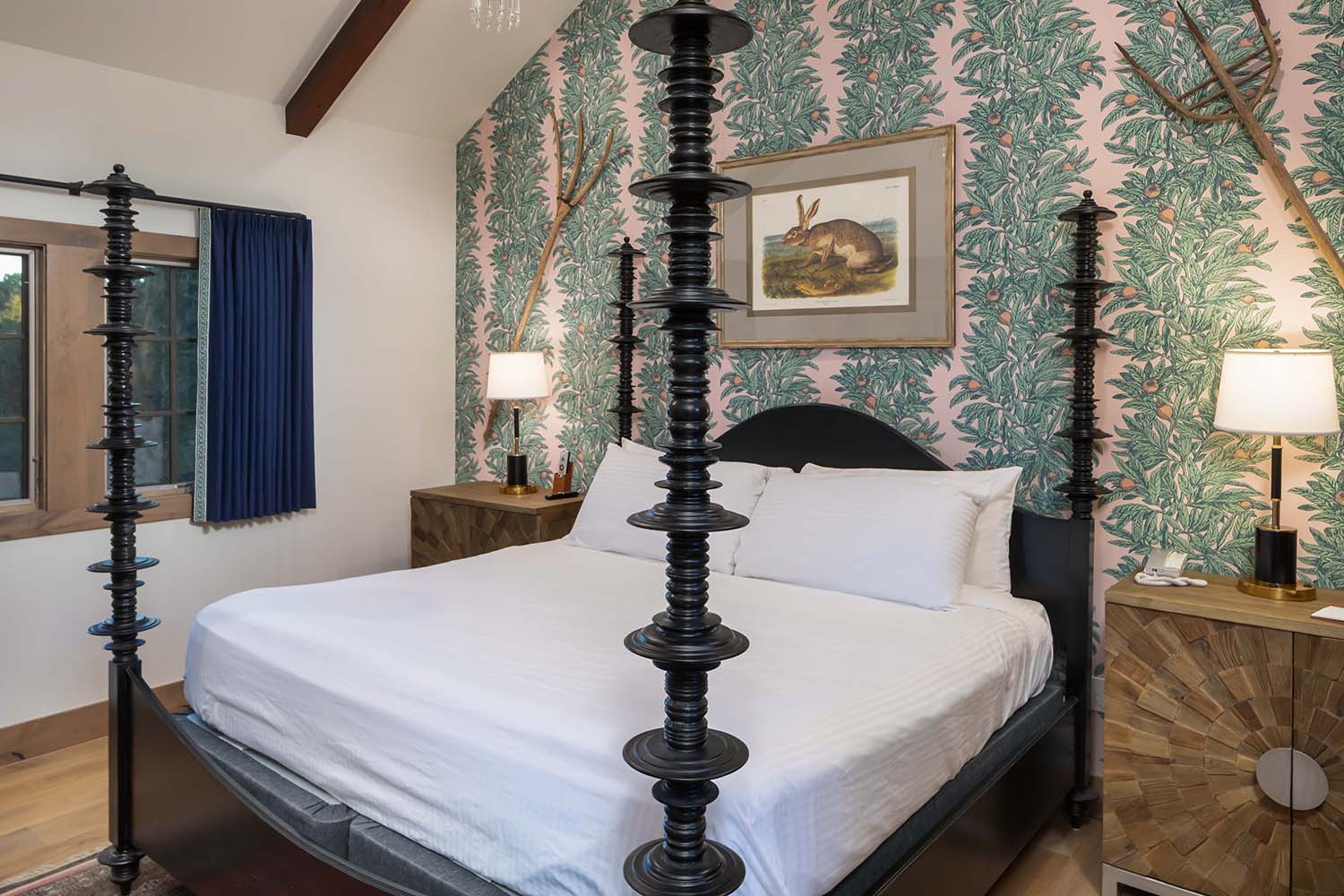 From rooms to suites, and on to standalone family cottages, Camp Lucy accommodation is luxurious whilst retaining the feel and nostalgia of an old school American camp resort. A diverse collection of spaces around the 289-acre property include heritage buildings, an outdoor pool, wedding and event venues, and restaurant; each blending a traditional Central Texas vibe with historic international flair.
Whether you're there to enjoy the seclusion and luxury or you're more of an outdoors type, Camp Lucy's on-site activities range from yoga, archery and hatchet-throwing courses, alpaca feedings to catch-and-release fishing on the banks of Onion Creek, as well as wonderful guided sunrise hikes.
Guests will be enamoured with Tillie's, a restaurant concept where the experience of dining can be described as 'American Nouveau.' Helmed by executive chef Andy Knudson, who began his professional career under the direction of multi-Michelin-starred chef Daniel Boulud at Restaurant Daniel in New York City, the menu is fresh, seasonal and local; the kitchen working with nearby farms and ranches to create dishes such as Shrimp & Grits, True Bird Smoked Chicken, and Pit Smoked Tomahawk Ribeye.
An all-year-round destination full of natural beauty and oodles of rustic charm, Camp Lucy is the quintessential American resort, and just as alluring as it has ever been.
@camplucyoncreek
@tilliescamplucy