What started as a 'home brewing' project more than 35 years years ago to finance studies, Laura Urtnowski and Bernard Morin's Les Brasseurs du Nord went on to be a pioneer in the Quebec microbrewery scene, and today beer aficionados can come together in Le Relais Boréale, their sleek new microbrewery that features a brewing room, tasting room, and outdoor terrace that extends the activities of the brewery onto the street.
Located within the dynamic Fabrik8 complex, in the Mile-Ex neighbourhood of Montreal, the project was realised by Architecture Atelier L'Abri, who designed a destination that highlights eco-responsibility and local know-how. Transforming a commercial suite made of concrete and glass into a brewhouse and stylish dining room that can accommodate 60 people comfortably, Le Relais Boréale is split between the main floor and a mezzanine that houses beer barrels.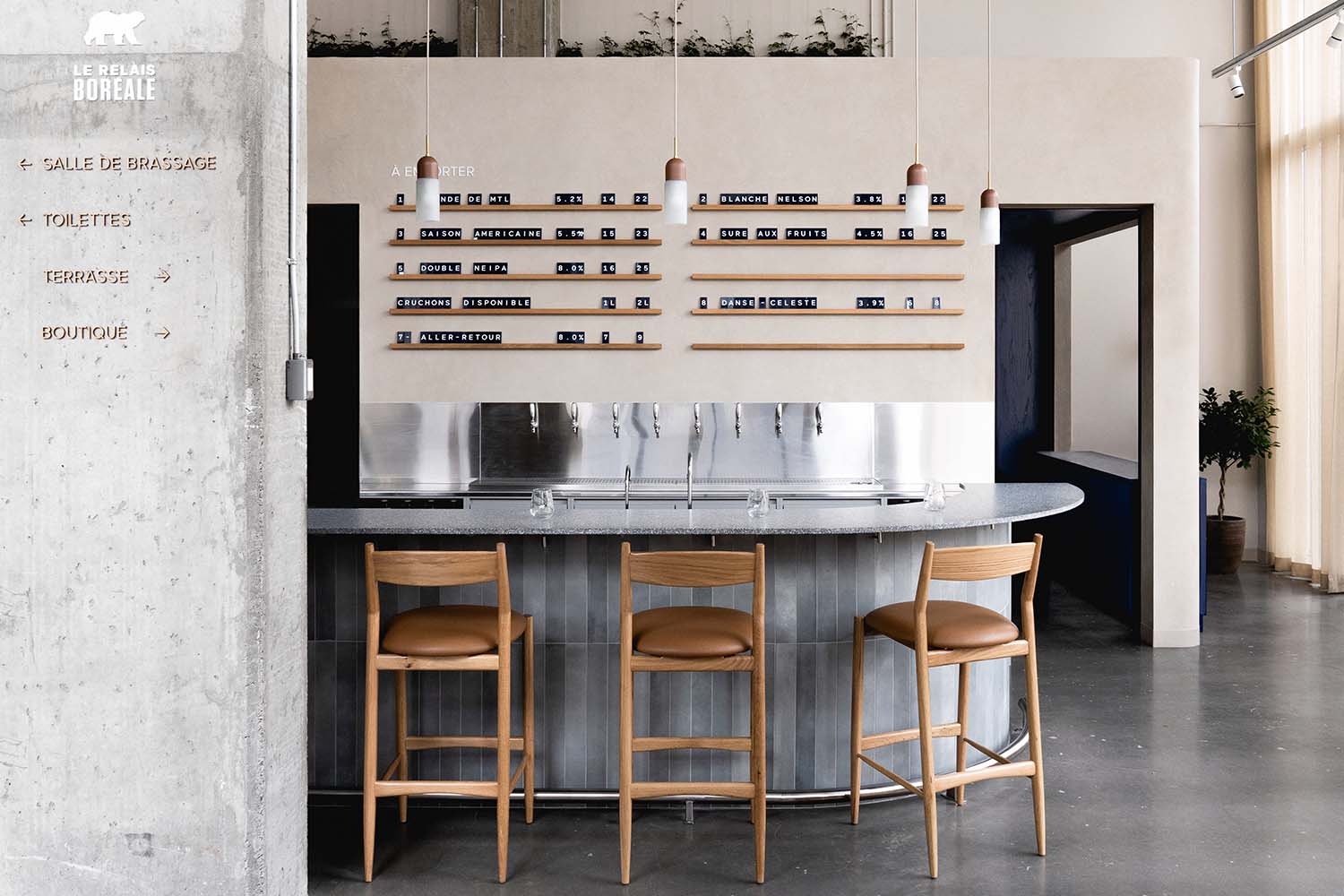 The tasting rooms features a long bar with beer taps, and serves as the social hub upon entering the brewery. Continue towards the brewing room and visitors will stumble across a large dark blue table in the emblematic colour of Boréale; designed to evoke the tradition of Biergartens.
Putting forward an eco-responsible approach, the microbrewery have partnered with a company that recovers spent grains from brewing residues to transform them into flour for local bakeries, whilst the space itself features second-hand equipment, including brewing tanks and other materials.
A homecoming for a much-loved Quebec microbrewery, Le Relais Boréale is a new destination for craft beer lovers in this happening city, and a fine blueprint for eschewing 'beery' stereotypes in brewery and tap room aesthetics.
@biereboreale
@fabrik8_montreal