Vegetarians look away; F&B entrepreneur Lindsay Jones-Evans has transformed a 1930s South Melbourne workshop into a sanctum for the city's carnivorous dwellers.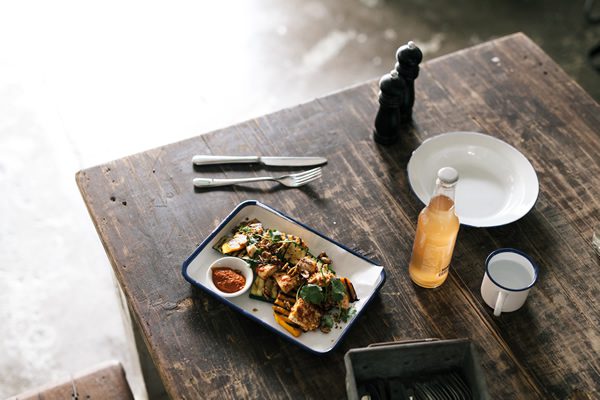 Keeping things firmly 'humble, classic, simple and tasty', Jones-Evans has also applied his honest outlook to the interiors at Meatworks; designed and built by the man himself over a 15 month period.
It's got the classic Melbourne canteen look — all crisp whites, well-worn furnishings and subtle greenery — but there's a hint of Asia in there too, a theme that continues into the menu; something Lindsay puts down to time spent in China's hidden back alleys with his Beijing-born wife. And that menu? Think smoking, braising, slow-roasting — meat pies to duck pancakes … a well-travelled repertoire of meatiness that bucks the trend for looking to America's deep south for inspiration.