Alt-souvenir pioneers We Built This City have been going from strength to strength since the runaway success of their first pop-up store on tourist-heavy Carnaby Street in 2014.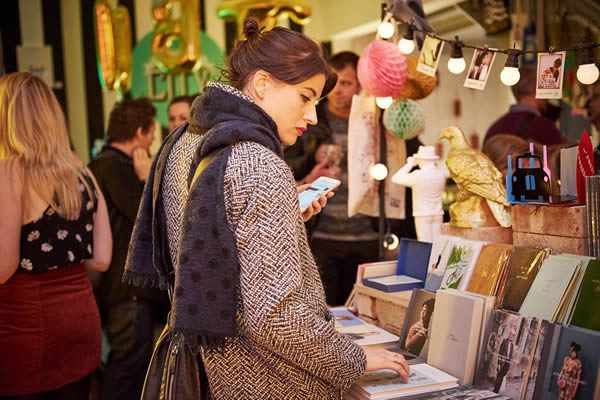 In a bid to 'revolutionise London souvenirs', by replacing the usual tat with keepsakes that show off the capital's world-renowned creativity, We Built This City stock artwork and products from over 250 creatives; enabling lesser known artists and makers to get their work seen whilst, at the same time, providing design hungry travellers the opportunity to snap up a real slice of London.
Again located on Carnaby Street — you shouldn't have much trouble finding it, thanks to the storefront artwork; formerly by Camille Walala and, more recently, Saatchi Gallery exhibitor Rugman — the store is not solely a spot to buy London-inspired jewellery, homewares, stationery, art and, naturally, tea, but it's a place to feel part of a community, part of their community — artist residencies, workshops, and regular events fuelling this. With big plans for the future (they recently launched their digital presence), that community looks set to march on to much bigger things.
Viva la revolución!