A certain glitz and glamour has endured at W Hotels. When in need of a little bit of sparkle on your travels; when you find the urge to get in touch with your inner fabulousness — darling — it's hard to find a better series of city hotels.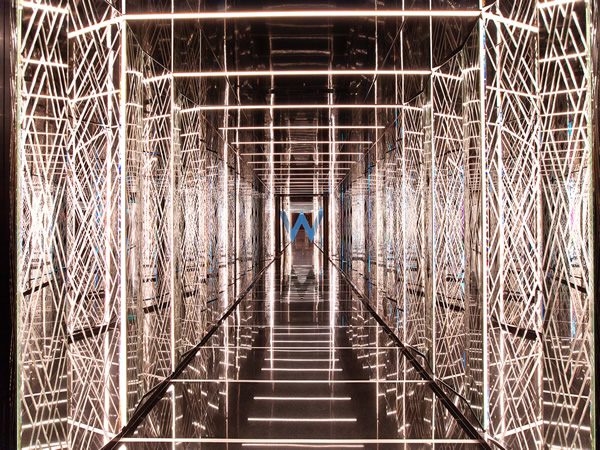 I recently visited W Istanbul, whose doors opened in 2008, to look over their latest redesign project; with multi-disciplinary studio Geomim, headed by Turkish interior designer Mahmut Anlar.
The whimsical, revolving mirrored Leading Tunnel walkway is where the luminescence begins. It's a bit like striding down a catwalk; flashbulbs clicking left and right, immediate upgrade to celebrity status. Thank you very much.
The W Lounge is next on the runway, a corner space of colour, texture and form; with a large bar at its epicentre — the hub of the newly-reimagined hotel, Anlar's signature black richness sets off the gleaming neon hashtags on the ceiling. Comfy 'birdcages' circle the perimeter, adding a little snugness into an otherwise grandiose environment.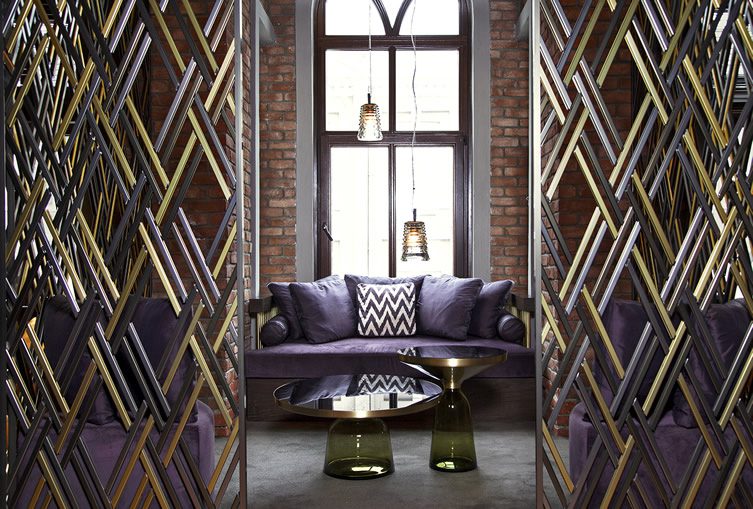 In contrast, the rooms have a relaxed, almost muted feel. Dark brown wood and wine-red hues surround … our Marvelous Room has one defining feature, though, an outdoor cabana.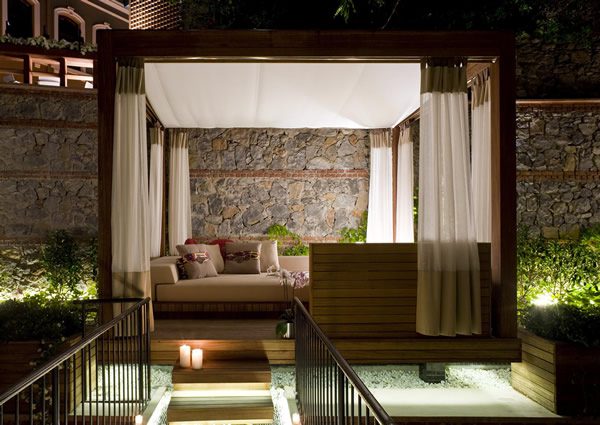 Set against an ancient stone wall with tall trees and water-pool running its length, this is beyond relaxation. In such a populated, vibrant city, it's no mean feat. From swanky lounge to languid rooms, the city's dynamism and divergence rolls throughout.
To truly understand the inspiration behind Geomim's redesign is to experience that dynamism and divergence. Istanbul is a city that epitomises the diversity of cultures, straddling two continents, a blend of New World and Middle East. Anlar tells us that the concept was "inspired by the art and treasures from the golden age of the Ottoman Empire"; to fathom the quintessence of the project, we embark on a magical tour curated by Anlar's team and W Insiders.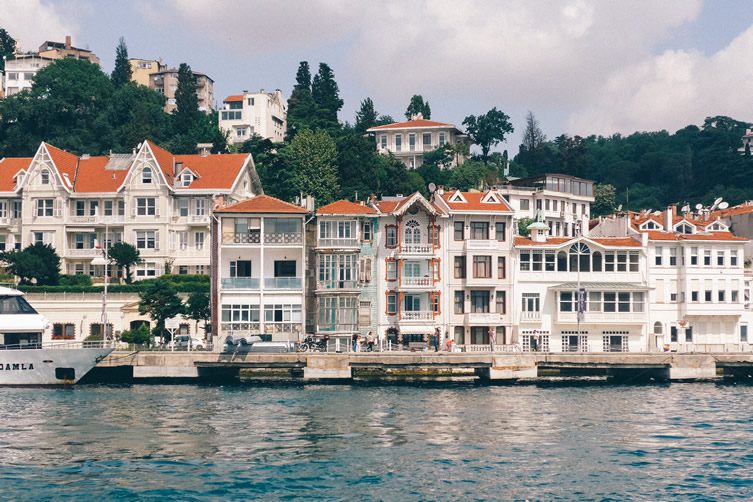 W Istanbul is located on Akaretler Row in Besiktas; the historical 'row houses' designed in 1875 under the reign of Sultan Abdulaziz. The neighbourhood is perfectly located for destination restaurants; bars; Nisantasi shopping district; the Dolmabahce Palace and Istanbul Modern Art Museum … to name but a few must-sees.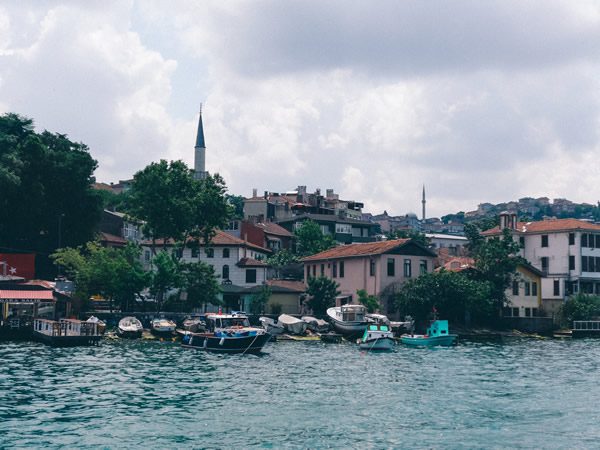 Our tour begins on the dramatic Bosphorus Strait, running all the way from the Black Sea to the Mediterranean — via the Sea of Marmara and Aegean Sea. A three-hour yacht tour the perfect way to see the unique geography of the city and its Ottoman architecture. Vivid skyline; radiant waters; warm summer sun; indomitable history; even dolphins … an experience that underpins W's fabulousness.
After the tour, we lose our sea legs and head on foot to discover Istanbul. Architect Sinan Logie our guide, giving us an insight into his favourite places — we stroll around the Galata area, known for fashion designers, and sip Turkish tea in the Galata Konak Café, blessed with 360 degrees views of the city.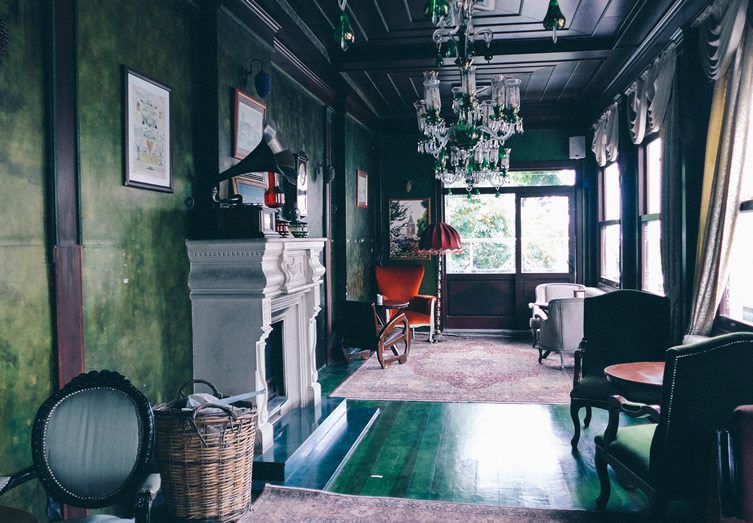 We finish the day in the Karaköy district — hailed, and rightly so, as Istanbul's hippest area; thanks to independent cafés, bars, restaurants and boutiques. There's a real bohemian vibe, and it's also here that you'll find Istanbul Modern, and the wonderful Kilic Ali Pasa Hamam.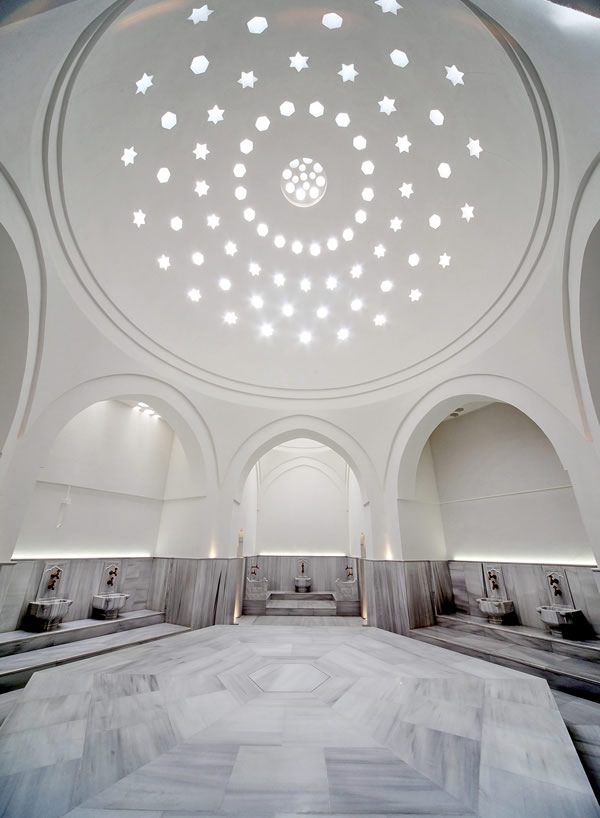 The hamam experience is so synonymous with Turkey's past and present, and the aforementioned could not be more in keeping with the wonder and culture of Istanbul. Between 1578 and 1583, the great Sinan built the domed marble building, restored back to its former glory between 2006 and 2011 by architect Cafer Bozkurt. For those of you who have never experienced a traditional hamam, Kilic Ali Pasa Hamam is a must; a deep-cleansing ritual gazing at the sky through cut marble stars, an experience not just otherworldly, but almost intergalactic.
Geomim has taken the best of Istanbul, and its eclectic past, and injected W with modern, contemporary and glamorous touches. Ornate shapes and comfortable soft furnishings nod to the past, while modern creative influences in music, fashion and design celebrate present and future.
With a typically hedonistic spirit, W Istanbul reflects the multi-dimensional work-hard play-hard ethic of the city; the new aesthetic recognising its storied past.