Hell fire. Potato Head is my kinda place. But what kinda place is Potato Head? Does the great potato headed one even know? Founded in Bali, the concept is — it seems — to chuck a load of really great things under one roof, light up the fuse, run for cover, and watch the cultural explosion with glee.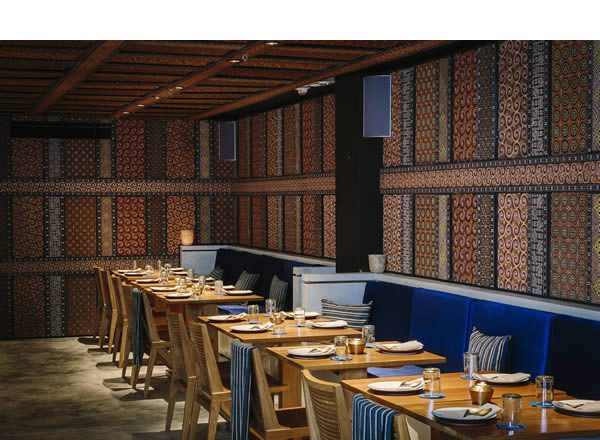 Over in its beachside flagship, Potato Head is a riot of hedonism: bars, restaurants, an infinity pool, exhibitions, parties, and installations. An old Art Deco building in Singapore's Chinatown hosts a rooftop, audiophile listening room, cocktail bar, and burger joint, across four floors. Which brings us here, to Hong Kong, and the hip Sai Ying Pun neighbourhood — for another bout of hotchpotch of fabulousness.
The first project in Hong Kong by internationally acclaimed Tokyo-based architect Sou Fujimoto (who stands among names like Zaha Hadid, Oscar Niemeyer, Rem Koolhaas, and Frank Gehry, in having designed one of the Serpentine Gallery's temporary pavilions), Potato Head Hong Kong brings together dining, drinking, shopping, listening, caffeine-fixing, and rafts of eye-candy-ogling.
Fujimoto's iconic use of metal frames run from out to in, the designer's desire to scrub out the lines between exterior and interior effortlessly achieved; a floating forest recalling Potato Head's tropical roots. Elsewhere that Indonesian influence is rife — 700 hand-painted panels from the Toraja people flank the walls of new dining concept Kaum, customised Indonesian furniture sits side-by-side with mid-century classics that embody PH's bold contemporary spirit. Unfathomably great.