Ephemeral Tattoo open their first bricks-and-mortar location, the 111 N 5th Street Williamsburg studio also announcing the first ever made-to-fade tattoo ink that will enable customers the freedom to get inked without the worry of bad decisions and a lifetime commitment.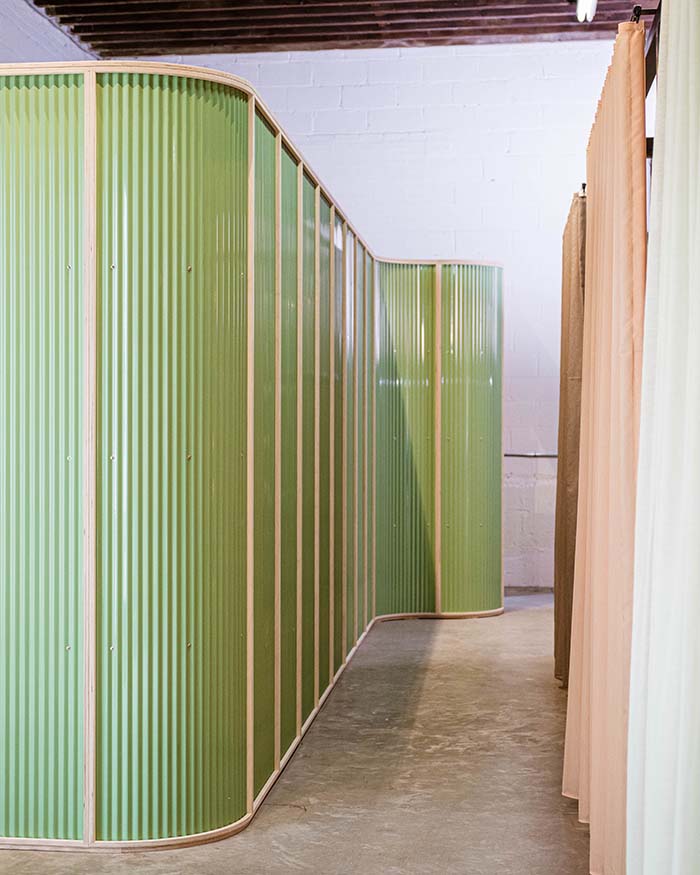 With 42 million people between the ages of 20 and 55 admitting that the number one reason keeping them from getting a tattoo is permanence, Ephemeral Tattoo's five founders——New York University friends who grew up in traditional households where tattoos were taboo——have spent six years developing an ink backed by a team of chemical engineer PhDs that is designed to fade in a year; the evolutionary solution applied by real tattoo artists in the same way as traditional tattoos. The pain remains.
The space has been designed by All Day Breakfast and also cuts against the grain of tradition; Ephemeral Tattoo Brooklyn an oasis of calm, trust and acceptance, CEO Jeff Liu commenting how the the studio "is intentionally shifting the paradigm by making the tattoo industry more accessible and inclusive with a client-first mentality, a welcoming workplace, and a culture for tattoo artists where their skills can thrive." Five workstations will be home to artists including Naomi "Nomi" Ayala, Marissa Lee (MVRISSV), Chelsea Brooke, Gusti Negara, and Nasty Summer; each prioritising privacy and COVID safety while cultivating an environment where people can relax throughout the process.
A collision of vintage, new and custom pieces from Brooklyn Fabrication sits alongside local art, a stocked fridge and strong brand identity that builds on the idea of a high-end salon intertwined with a playful ambience.
A place for everybody, Ephemeral Tattoo represents a bold new dawn for the industry, both conceptually and aesthetically. Innovative and inspirational, tentative tattooees no longer need fear the future.
@ephemeraltattoo
@ephemeraltattoo.artists