Starting out in Perth, Australia some five years ago, TRIBE hotels have since found themselves in a variety of location across the globe from Indonesia to Cambodia, The Netherlands to France. They now find themselves in the United Kingdom, with the recent opening of TRIBE Canary Wharf.
The design hotel is home to 320 rooms set across six floors with interiors by Ennismore's design team (the creative force behind The Hoxton properties) and marks the brand's eighth hotel; TRIBE's London debut featuring design driven and functional spaces from which to work, eat, drink and socialise. With three categories of bedroom boasting "everything a guest needs and nothing they don't," expect a harmonious fusion of form and functionality.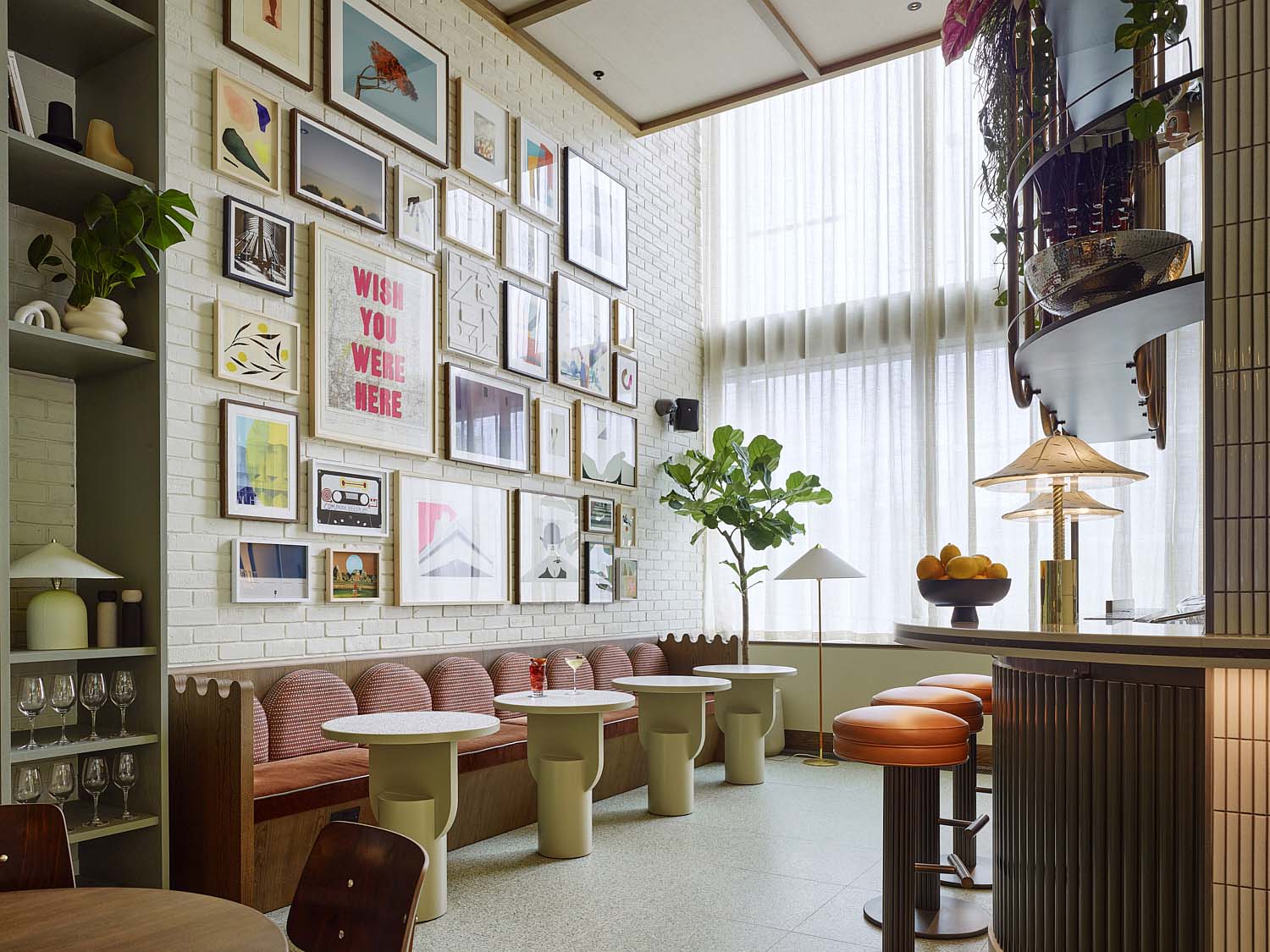 The concept is inspired by global travel and the demand for simplicity, outstanding bedding, a comfortable sleeping experience. TRIBE Canary Wharf's bedrooms benefit from natural daylight, floor to ceiling windows, king-size beds, complimentary high-speed Wi-Fi, stylish interiors with desks, and well-equipped bathrooms with rainfall showers; the ethos here very much focusing highly on the comfort factor and low on fussy frills.
The first lifestyle boutique hotel in the area, the property's ground floor is home to the hotel's free-flowing, 24-hour 'Social Hub'. Flooded with natural light, this space enables guests to work, play, and meet; whilst a sun-soaked terrace is a pièce de résistance open to all.
Whether staying for business or pleasure there's food and beverage options to suit your needs, from TRIBE's 24-hour Grab & Go counter, serving barista coffee and freshly prepared ready-to-eat meals, to Feels Like June, an all-day, in-house eatery, bringing a flavour of Californian hospitality to the area. Open to guests, locals, and everybody in between, this is a spacious 200-cover neighbourhood joint serving breakfast, lunch, and dinner with a smile and flare.
With the bold energy of TRIBE having landed on UK shores, this new design hotel represents an altogether new concept for the capital's banking district.