Not one to let a pandemic get in the way, Philadelphia-based interior design company Velocette Studio continued working on what would become Wilder, a creative neighbourhood restaurant located in the city's 'happening' Rittenhouse Quarter, demolishing the original interiors to create a three-storey restaurant divided into five distinct rooms.
Formerly a 19th-century row home and carriage house, today Wilder is a fancy 150-seat, 4500 square foot establishment that boasts a full bar, dining room, show kitchen, event space and intimate private dining room; the introduction of individual spaces enabling the large eatery to hold onto the small restaurant charm that many a Philadelphian cherishes.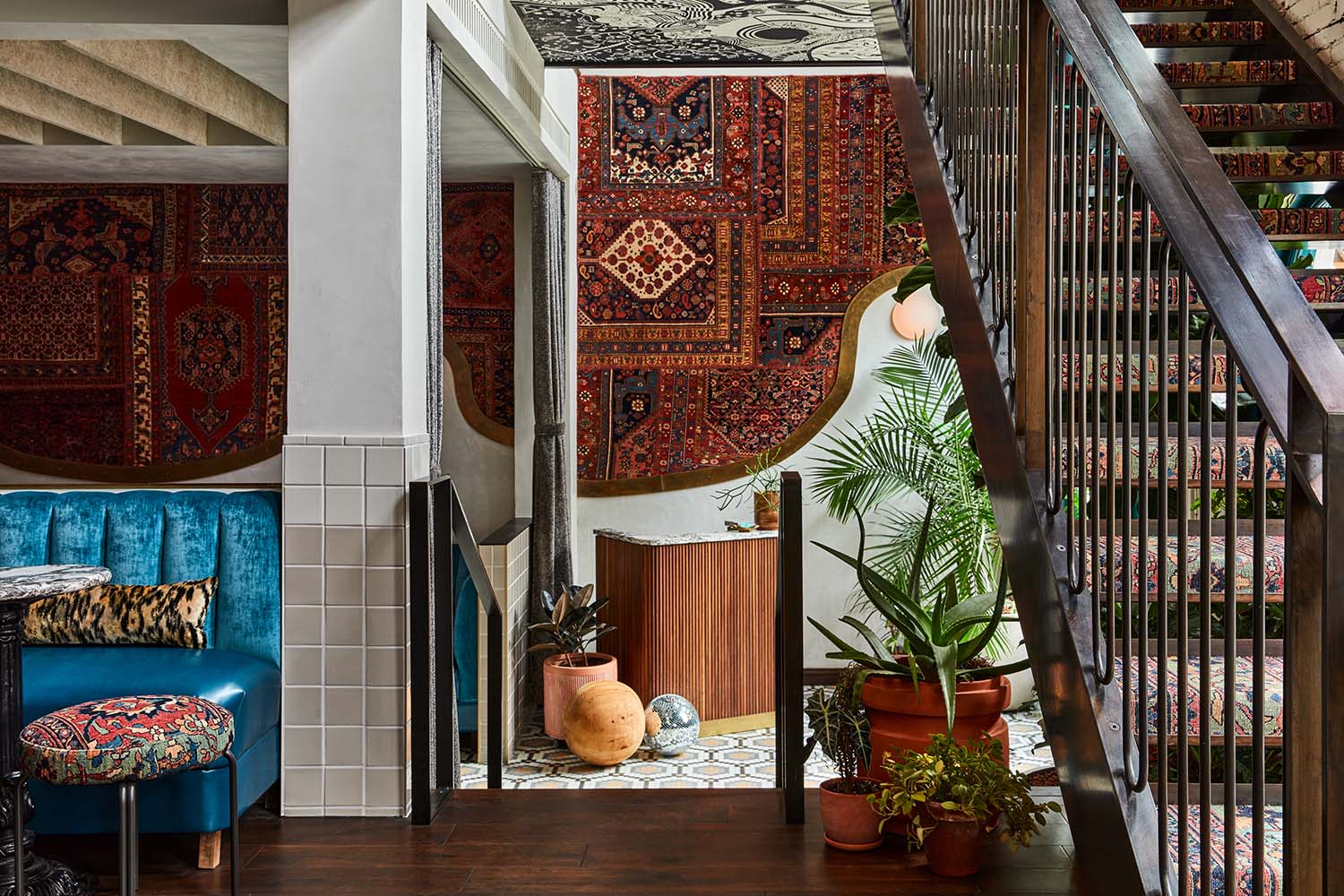 Styles and finishes were mixed with a sense of abandon to generate a feeling of excitement for guests, with Persian rugs hung on the walls, patinated brass cut into curvy compositions and pushed up against modern lighting and tile. Walnut tables that feel like velvet are paired with turquoise velvet banquettes whilst, over at the bar, soft seating has been covered in oversized leopard fabric and placed next to custom corrugated brass topped with heavily veined stone. It has all the feels of the home of an eccentric old Hollywood great.
Speaking to Velocette Studio owner Hope Velocette, it's apparent that this project was a labour of love. "To survive and stay sane during the pandemic, I dove completely into the creative work," she comments. "Ultimately, feeling that the restaurant should be even more over the top than the pre-pandemic version of the design. It needed to be a wondrous escape that could counterbalance the collective sadness and anxiety so many people were feeling."
Conjuring up 'wildly' creative dishes, and that lavishly over-the-top design, Wilder is a memorable new destination restaurant for Philadelphia's historic Sansom Street.
@wilderphilly
@velocettestudio
@varneyphoto