Despite having to close their newly opened Highbury restaurant due to the impact of COVID-19, Brodie Meah and Max Venning sold almost 250,000 bottles of plonk by temporarily converting Top Cuvée into Shop Cuvée. Following this roaring success, the duo have turned a negative into a huge positive, making Shop Cuvée a permanent fixture in Bethnal Green.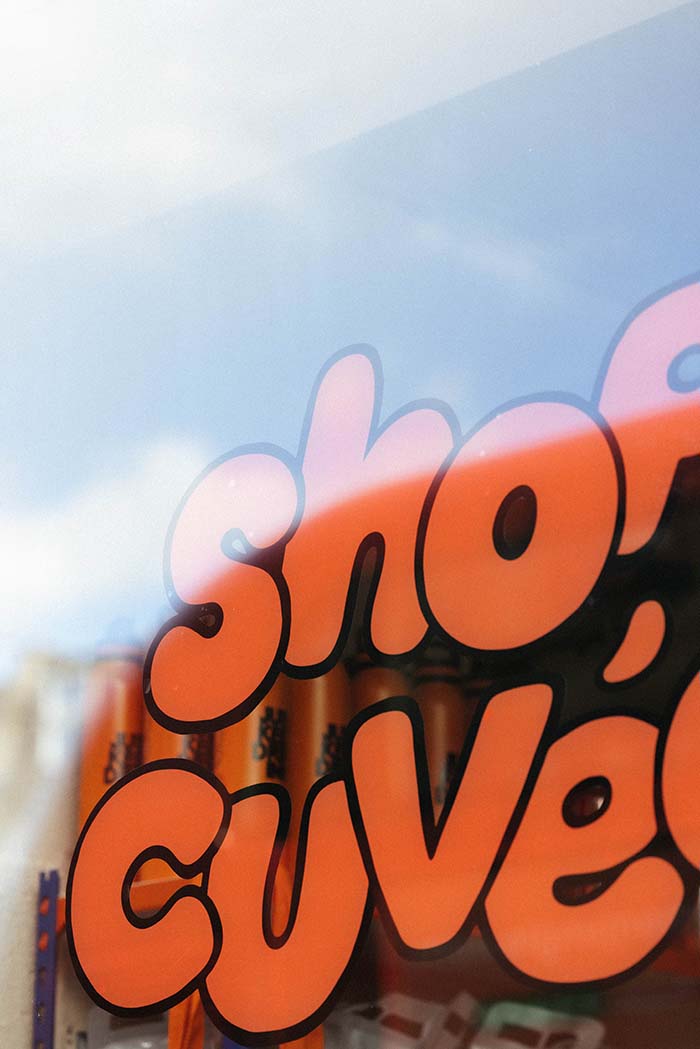 Having become the nation's fastest-growing supplier of natural wine, the guys have now opened a standalone shop with a Paris-inspired underground wine bar downstairs. Located on Bethnal Green Road, Shop Cuvée is a colourful space packed with the UK's finest natural wines, and features ready-to-drink filled fridges lined with bottles ranging in hues and label art to suit every taste and budget.
Focussing on wines made without the use of pesticides and chemicals, and with as little intervention as possible, Shop Cuvée Bethnal Green aims to showcase the full spectrum from 'cloudy and weird' to 'clean and classy'.
Grab a bottle and head downstairs, where Cave Cuvée is an intimate limited-cover underground wine bar that nods to the drinking spots of Paris. Expect unrivalled natural wine recommendations, a 'World Best' cocktail selection from the team behind Three Sheets (Max and Noel Venning), music, and a small ingredient-led plate menu that includes Hackney wild sourdough and cultured butter, terrines du jour and delicious cheese and cured meats.
With friends of Meah and Venning often manning the kitchen, menus are expected to change to reflect their individual style, ensuring this truly authentic gem will warrant repeat visits. But then we didn't need to tell you that, did we?