With the pandemic having changed how many of us work, probably forever, ARC Club is a coworking space concept located within residential neighbourhoods, which allows optimum flexibility for those seeking a stylish and conveniently-situated place to work, that's not a coffee shop or living room.
Beginning life in East London with its original workspace in Hackney, 2022 sees a move south, Arc Club Camberwell Green offering its members distinct zones from which to work, meet and play. Designed by creative director and co-founder, Caro Lundin, as an accessible sanctuary, its fluid design embodies flexibility and autonomy, befitting a modern world where coworking is a necessity and not a lifestyle accessory.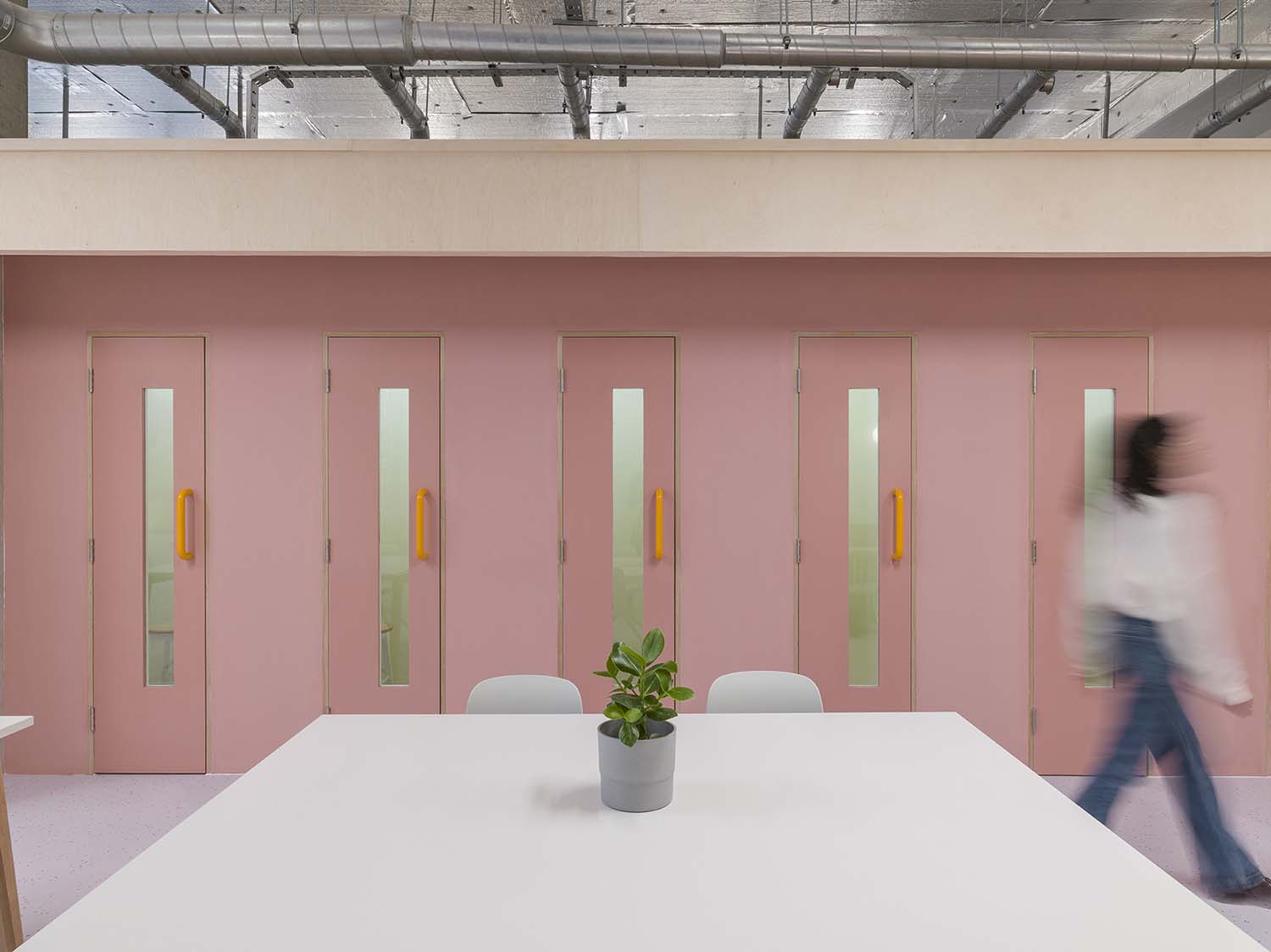 Set over 223 square metres, members will find a variety of zones, each area different with colours selected to create a shifting atmosphere: a calming blue ceiling in the quiet area, custom-designed orange armchairs, playful maroon banquettes in the collaborative area, zingy yellow hues inside the phone booths, and a terracotta colour on the outside.
Affordable, stylish and designed to fit in with your needs, there are many different ways to work from ARC Club; from drop-in hot desking to full-time memberships, professional resources, and collaborative opportunities; all complemented by stunning Scandinavian interiors that belie that affordability.
"Being Swedish," explains Caro Lundin, "I'm very much in favour of the saying 'good design and art should be available to everyone'. Just because ARC Club is an affordable alternative doesn't mean members should have to compromise on quality or design. There's not much padding to the envelope but the branding and the essence of ARC can be found in the details; levers and tile work in our mustard yellow, birch lined architraves and earthy colourways. We are grateful to have been lent astonishing artworks by a critically-acclaimed gallery, Bosse & Baum, based locally in Peckham, which shares our belief in elevated inclusive aestheticism."
A fine option for the new wave of digital nomad, ARC Club's Camberwell Green location is sure to be another winner for the democratic coworking concept.
@arc_club_camberwell
@studiocarolundin