The US-based Irish street artist known simply as Maser is the subject of a major new exhibition at Lazarides Rathbone; the gallery founded by one-time Banksy agent Steve Lazarides. Renowned internationally for his bright and bold aesthetic, Orbiting on the Periphery sees an entirely new body of work made specifically for the show.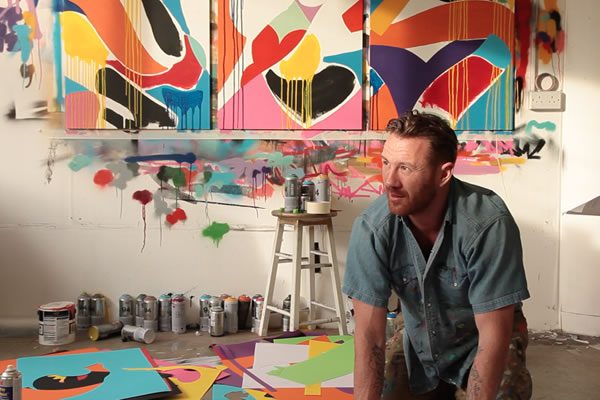 Combining the conspicuous geometric styling of his urban work with his formal art education, the learned street artist drops a series of works that build interestingly on his graffiti groundings; exploring a figurative aesthetic that owes as much to 20th century modern artists as it does spray cans and stencils.
Having collaborated with the likes of Conor Harrington and JR, the Irishman has beautified walls from the States to Spain, Sweden to the Czech Republic, and has exhibited at prestigious institutions like Paris's Palais de Tokyo. Picking up on an ongoing exploration of Greek philosopher Thales's mens sana in corpore sano (a healthy mind in a healthy body) theory, Orbiting on the Periphery demonstrates the artist's cerebral approach to urban art and hints at why his works are increasingly found in galleries and museums as often as the street.
Orbiting on the Periphery, continues at Lazarides Rathbone until 5 May.