A captivating place that champions simplicity, LUCHS LINDENBERG is a 70 square metre house with space for three guests. Heralded as a 'project by friends for friends,' the half-timbered house dates back to 1903 and is located in a secret place deep in a forest north of Frankfurt.
The latest venture from the LINDENBERG group, the brand behind projects such as LINDLEY LINDENBERG and BONECHINA bar, LUCHS LINDENBERG was redesigned in collaboration with studio ABERJA and features traditional wall and ceiling wood panelling, as well as a fireplace with Sebastian Herkner tiles by Kaufmannkeramik; all fused with contemporary design elements, vintage objects and memorabilia, and oil paintings by Dragan Bibin and Boris Lukic.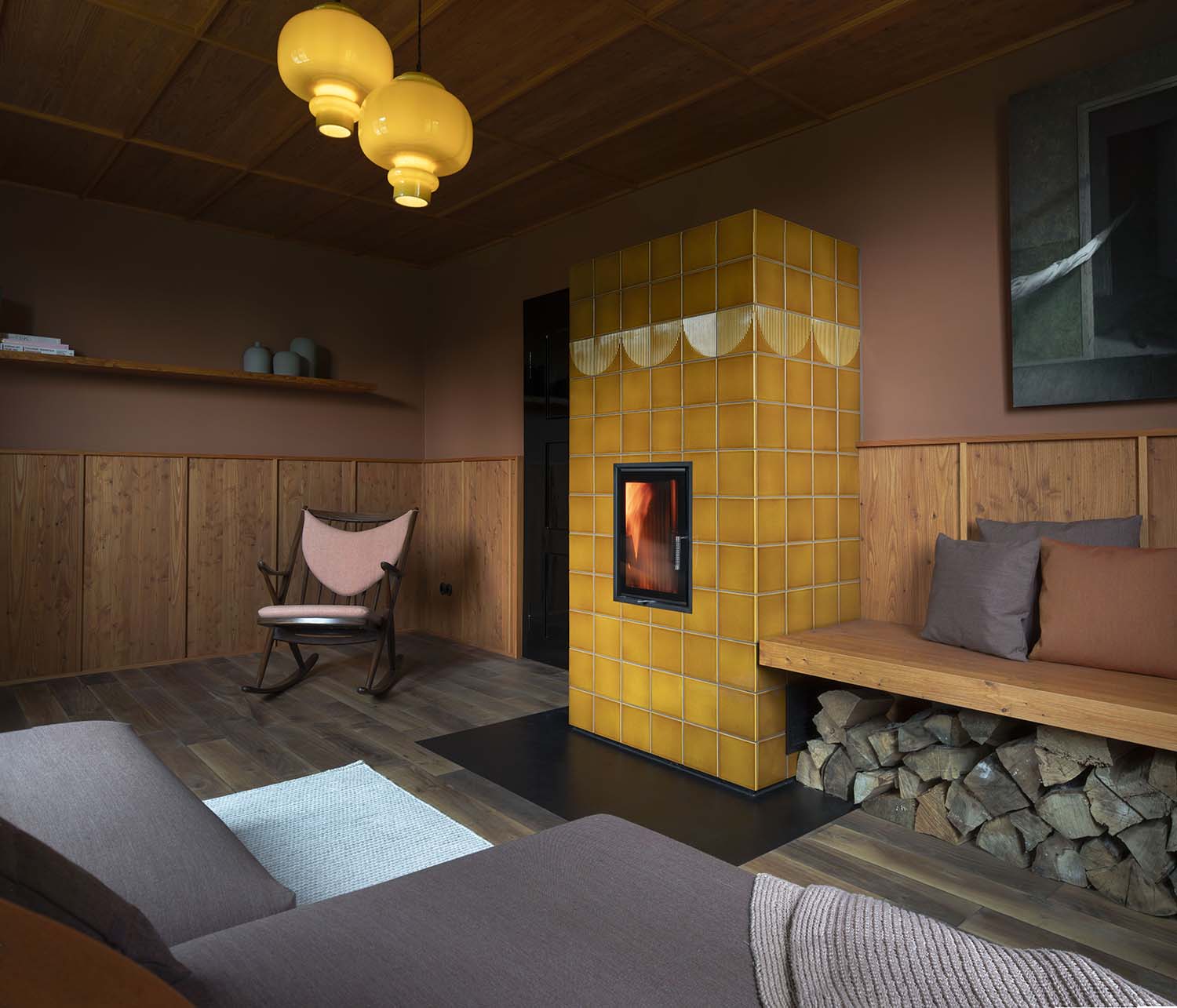 As close to nature as one can get, the house's neighbours include honey bee colonies, whilst wild herbs and fruit and vegetable beds adorn the garden, with an ethos of "what is picked can also be eaten." A natural swimming pool, stone pizza oven and wine cellar can be found close to the charming, secluded home; the locations of said amenities remaining undisclosed so that explorers can seek them out during their stay.
Natural materials complement colourful furniture and design elements, rustic treats and zero kilometre ingredients to dine on, with a secret location in a picturesque German forest, LUCHS LINDENBERG is the ultimate design-conscious getaway for cultural city types craving a connection to nature.
@LINDENBERGhotels
@studio_aberja