A bar without a bartender. A bar without a bar. BONECHINA is located on Grosse Rittergasse in Frankfurt's bewitching Alt-Sachsenhausen; it is a destination dedicated to the art of drinking, a project that stakes claims to be a 'meditation on bars rather than a bar'. Bewildered? Step inside my dears …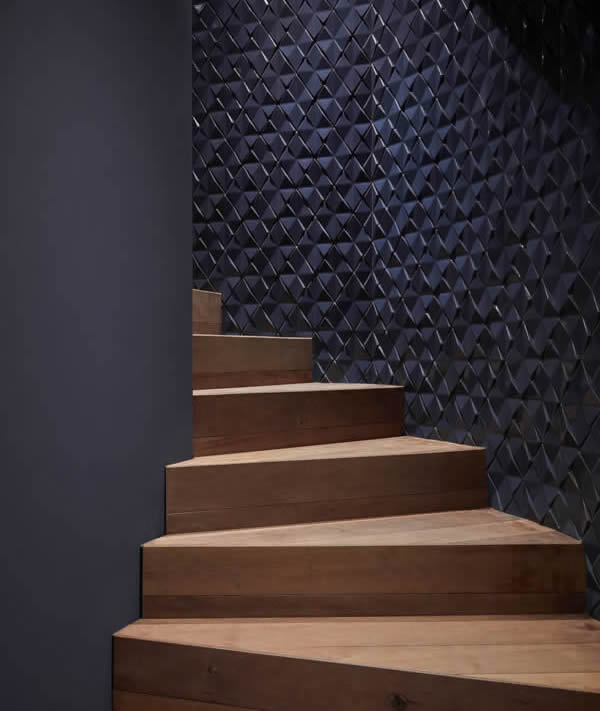 Conceived by LINDENBERG Group (the creative beings behind social stay concept LIBERTINE and nearby ode to Disneyland and Liberace, Showmanship), BONECHINA is only open to the public Tuesday to Thursday, and occupies a cosy space big enough for just 20 patrons. The self-serve bar is overseen by two hosts — who are on hand to prepare your tipple should you choose not to — but is dominated by an entrancing elephant sculpture; a porcelain piece of origami with tonic water splashing from his mouth.
Gleeful guests top up their glasses from the elephant as aromas like yuzu and bergamot drift around them; classic cocktails made with homemade ingredients, aromatic ice-cubes, senses are heightened. Ceramic tiles have been designed especially for the project — Studio ABERJA conceiving the visual concept and design — they wrap around the space in near monochrome; a glossy elephant skin cocooning the enraptured drinkers. ABERJA collabored with Marc Rammelmüller on the elephant, using 3D software to bring digital design and traditional craft together for the anti-bar's surprising focal point.