Trainers or sneakers — whichever side of that cross-continental naming divide you come down on, athletics shoes have become such an integral part of everyday life worldwide that it's hard to imagine a time before they existed. Comfort and practicality have made trainers indispensable and ubiquitous, but for some people they are much more than just something to put on your feet to play sport.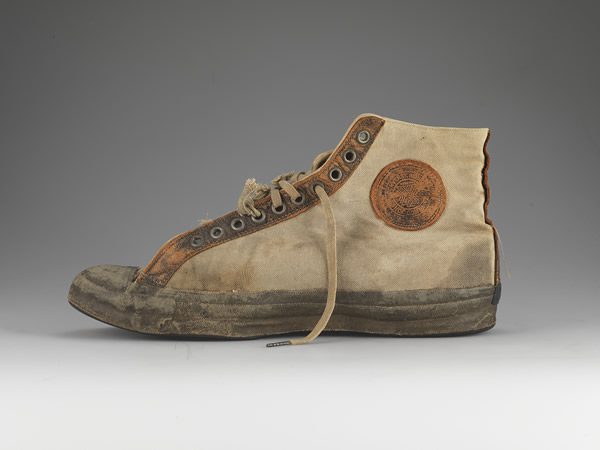 Trainer design is a well-respected creative discipline, and also a way for artists to crossover into the commercial arena while remaining cool. This involvement of fashion designers and urban artists make designer sneakers hugely collectible. People travel to foreign countries and queue overnight for the release of new limited edition collaborations; think Adidas x Kanye and their Yeezy Boost, or designers and visual artists like Raf Simons; Rick Owens; Zaha Hadid; Karl Lagerfeld.
Hightops, shell toes, daps … the number of sub-genres that you can rattle off is a measure of how big a sneaker geek you are, and for those who know their Jordan's from their Lebrons, The Rise of Sneaker Culture is an unmissable exhibition. Being held at the Brooklyn Museum, the show features 150 pairs ranging from important historical shoes, examples from the collections of fanatics including Darryl "Run DMC" McDaniels and guru Bobbito Garcia, and loans from the world-leading Bata Shoe Museum. There's also film, photo material and design drawings that help illustrate how the world of sneakers has taken shape. Hot-foot it over to the Eastern Parkway museum before the closing date of 10 October.