A permanent exhibition of Casa Lana——a private residence designed by iconic Italian architect and designer, Ettore Sottsass in the mid-1960s——can now be accessed at Sala Sottsass, a new space opened by Triennale Milano at the Palazzo dell'Arte in Milan.
As per the comments of Stefano Boeri, president of the design and art museum: "Today Triennale Milano is giving the world a wonderful surprise: the faithful reconstruction of a part of Ettore Sottsass's Casa Lana, a 'room within a room' that Triennale has dismantled and reassembled exactly as it was, thanks to the assistance of Iskra Grisogono of Studio Sottsass and to conversations with the family of the original owner. Milan is now home to an authentic time machine, created by one of the international geniuses of the twentieth century."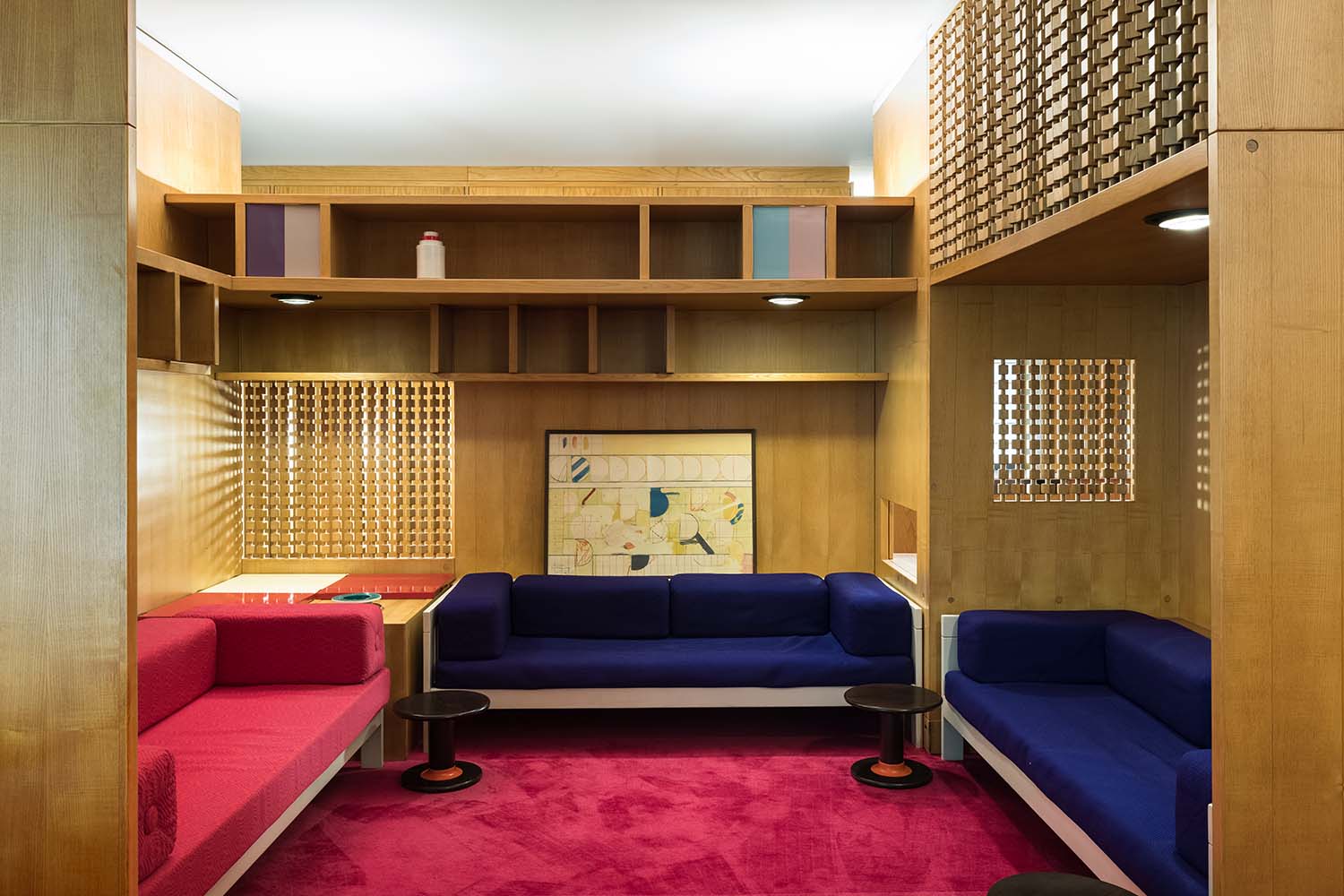 Alongside the permanent exhibition of this long-lost work, visitors can view a series of shows and events that highlight the late designer's ideas and work. Curated by Marco Sammicheli with installation design and graphics by Christoph Radl, Sala Sottsass examines some of the major themes of the great master's work in its first exhibition, Ettore Sottsass. Struttura e colore, which includes paintings, drawings, photographs and objects that reveal his close attention to the relationship between man and his needs, his rituals, and the space he lives in.
A faithful reconstruction thanks to a meticulous study by the Triennale Milano, Casa Lana is a fine tribute to Ettore Sottsass and his innovative thinking and offers visitors a tangible time capsule that allows a glimpse into a progressive moment in international design.