New York gallery Friedman Benda is bringing a decade of work to fruition with the opening of a major retrospective exhibition on the early career of legendary designer Ettore Sottsass.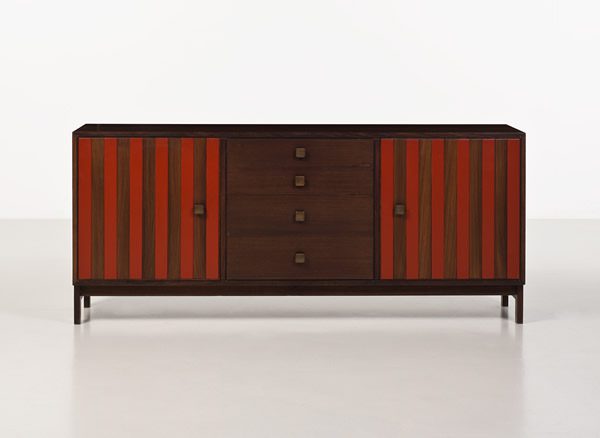 The collection looks at the extraordinarily prolific period of the Italian's practice from 1955 to 1969 — decades prior to the colourful Memphis movement he is so often revered for — and includes ceramics, furniture and lighting, and vintage photographs never before seen in the USA.
Sottsass was born in 1917, but his career was delayed by the onset of World War Two in which he served in the Italian army. The son of a Milan architect, Sottsass opened his own creative practice in 1949, and got his big break as a designer for office equipment firm Olivetti in the mid-1950s; his 1970 Valentine typewriter-cum-fashion accessory would later become one of his defining moments.
Sottsass was hugely influential for his entire career, but the work he produced in the formative period covered by this exhibition encapsulates what made him such a revolutionary figure in design. Among the important ceramics on view are series reflecting Sottsass's travels in India and America, sombre work produced during a protracted illness in the early 1960s, and subsequent designs conceived in celebratory mood as he returned to health at the end of the decade. There are also several rare one-off pieces of furniture, made exclusively for the artist's patrons, on display. Ettore Sottsass 1955-1969 closes on 17 October.