As a young gay man growing up in 1980s India, Hormazd Narielwalla had little stimuli from Western culture. "It would seep in very gently, drop by drop," he explains. And then MTV happened, the popular culture channel giving India a breathtaking bolt of what they'd been missing when it launched there in the 1990s.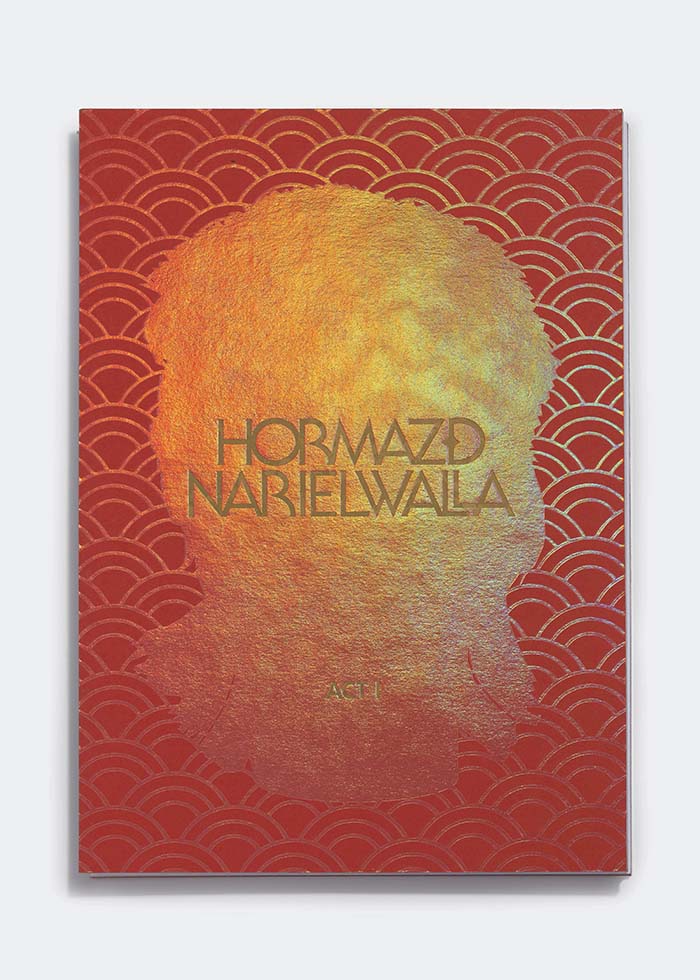 One pop icon stood out for Narielwalla. "His beauty captured my imagination immediately," he says of a musician who defied conventions of identity and sexuality. David Bowie had been transforming the lives of countless youngsters since the 1970s, and now, decades on, a young Hormazd Narielwalla would be transfixed under the spell of Ziggy Stardust.
Now a multi award-winning London-based artist, Narielwalla's work is held in collections that include the British Library, National Art Library and TATE Archive. A veteran of many a coveted solo show and group exhibition, in 2018 he was commissioned by the Victoria and Albert Museum to make a series of prints to accompany the exhibition Frida Kahlo: Making Herself Up. Combining collage and drawing with an ongoing exploration of the artist's book form, his latest body of work continues in the same vein, and celebrates the songwriting genius who informed his cultural transformation in the 1990s.
Coinciding with a solo show that runs 15 July — 7 August at London's Eagle Gallery EMH Arts, Diamond Dolls is an unforgettable art book co-published by Concentric Editions and EMH Arts, London, in a limited edition of 300. In it, Bowie's infamous ability to shape-shift his public persona is the starting point for a sequence of 36 collages that explore notions of identity and transformation.
"I started the work for the Diamond Dolls project towards the end of the first UK lockdown in 2020," the artist explains. "I feel very fortunate that being an artist I was able to continue my work during this turbulent time and that the act of making in itself is a form of catharsis. Like many people, I needed a way to be able to escape this new reality. To time travel, to be somewhere different, to be someone else. At their basis the Diamond Dolls images explore the idea of transformation. My dancing dolls are also a form of celebration. My initial training was as a fashion designer and I remain very interested by the power of outward adornment to express the spirit of the inner self."
A work of art in itself, Hormazd Narielwalla's Diamond Dolls has been conceived as a sculptural object in three parts. Pushing the boundaries of lithographic printing into the territory of an art medium, is detail heavy (including distressed gold foiling of page edges and abstract patterns de-bossed into the surfaces of the book covers) and its unfolding brings a performative quality that echoes Bowie's escapist extravagance.
Available from www.concentriceditions.com, the limited edition of 300 is priced at £190 and is presented in a bespoke multi foil blocked cloth wallet, signed and numbered. And we have three copies to giveaway.
That's right. This incredible limited art piece will be winging its way to three lucky winners. Simply follow the link to this Tweet, retweet it and sit back. Three accounts will be chosen randomly once the competition ends at 17.00 BST, Monday 26 July. You will be contacted for your details, so make sure to keep an eye on your DMs.
@narielwalla
@emmahilleagle
@concentric_editions