Tucked away among vineyards in the heart of the Languedoc — the French region that spans the Mediterranean from the Cote d'Azur to the Spanish border — Château St Pierre de Serjac is a romantic estate with a fairytale feel; a retreat where good wine meets good times.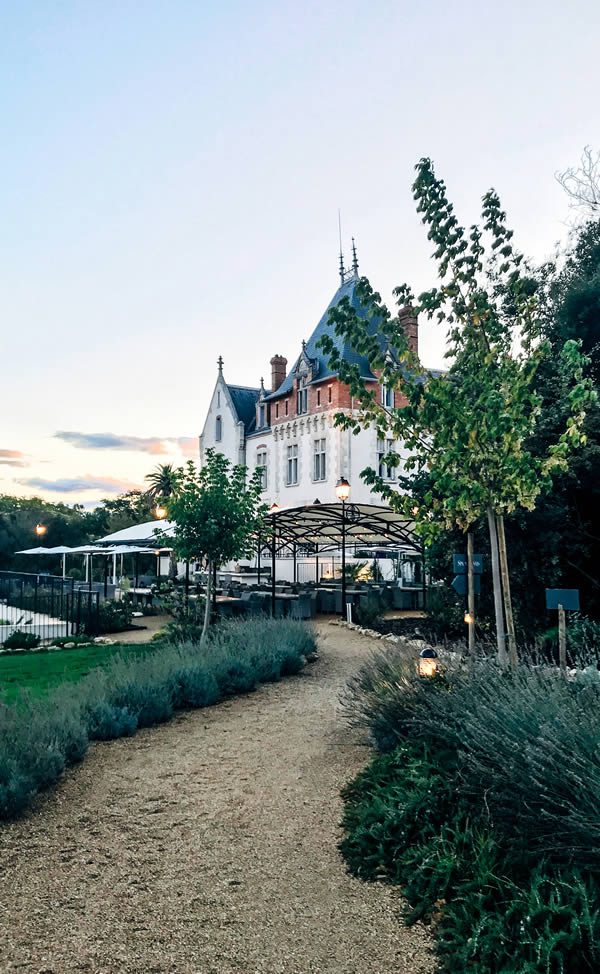 A collaboration between French winemaker Laurent Bonfils and Irish hoteliers Karl and Anita O'Hanlon, the Château sits within a 200-acre estate that boasts unparalleled views of the Languedoc's famed rolling hills, vineyards and olive groves. The state-of-the-art winery, complete with vat room, barrel store and tasting room is the perfect place to try out the estate's own wines alongside those from the Bonfils' other properties; a 19th Century slice of heritage resplendent after its recent renovation.
Beautifully imposing, the Château comes into view after a long drive thorough the countryside. Large iron gates bearing the estate's name confirm that this impressive manor will be home for the next few nights; at which point an overwhelming sense of calm sets in. Making our way up Serjac's tree-lined driveway to the parking area, we deposit the wheels and take a deep lingering breath of the French countryside's fresh, fresh air.
Despite the size of the estate, there's a welcome sense of intimacy (that never errs on intruding) at St Pierre de Serjac, something that continues through the Château's eight hotel rooms, 36 self-catering residences, restaurant, bar and spa. In fact, assembled around a series of connected courtyards and gravelled walkways adorned with lanterns, fairy-lights and the freshest smelling lavender, guests can choose to interact with one another or, equally, wander the grounds lost in their very own thoughts.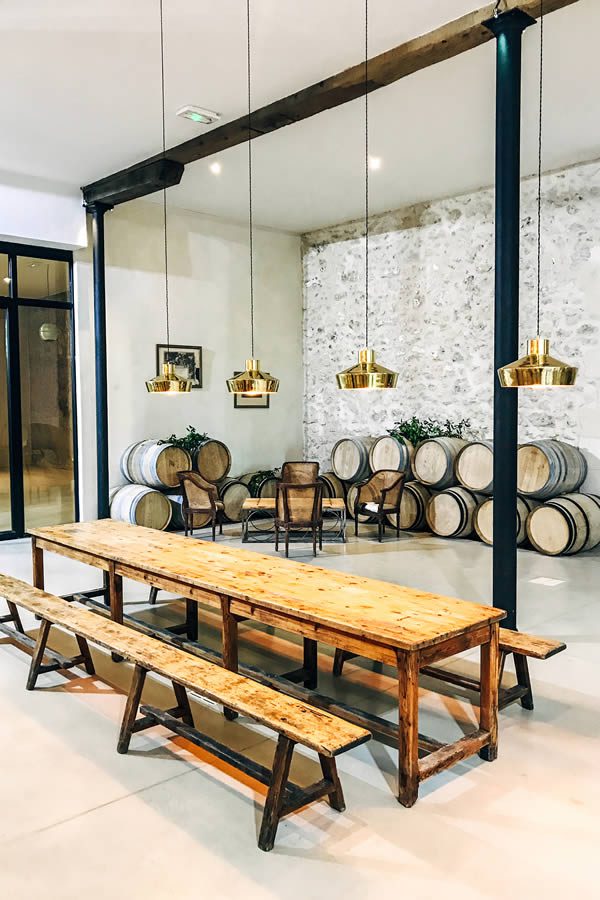 The 30-metre heated infinity pool, slap bang in the middle of manicured gardens — the incredible waft of lavender still prevalent — is a calling card of complete relaxation. Stylish sun loungers line the terrace, and views of the estate and surrounds extend for miles and miles. Arriving from the city and now lazing in the pool, I'm able to truly appreciate the abundance of colour and tranquility that I'm enveloped within.
There's an air of understated glamour here, too. Once the poor relative to its Riviera neighbours, the Languedoc has emerged as a destination for travellers in the know — a combination of remarkable climate; rich history; cultural gems; old fishing villages; Mediterranean coastline; and, of course, top vineyards; attracting those who want to take things down a notch or two. There's a very tangible sense of being in 'the real France'.
Fusing an urban, townhouse aesthetic with the essence of Languedoc-Roussillon, and a definite laid-back overtone, guests at Château St Pierre de Serjac can be as comfortable in their bathrobes as their Chanel. If you master the art of peeling yourself away from the serenity of the hotel, might we recommend a drive to the town of Séte to devour fresh Oysters washed down with a glass of white wine before heading onto La Maison Noilly Prat in the port town of Marseillan for a vermouth tour and tasting, before making your way back via Béziers — with its old town filled with narrow streets — makes for an unwinding excursion that unites culture, cuisine and carousing.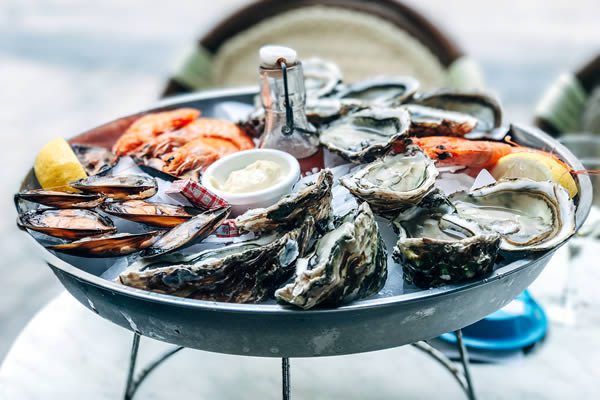 The hotel rooms are quintessentially French, with huge oversized beds, luxurious linens, large bathrooms (six rooms feature polished steel, free-standing bathtubs) and decadent furniture. A mix of old and new, vintage chandeliers and mid-century touches clash with wireless Yamaha speakers, Nespresso machines and lush Cinq Mondes bathroom amenities.
Enjoying a reported 300 days of sunshine a year, there's a lot of focus on the outdoor life here. As well as the infinity pool, many of the residences feature private pools or hot-tubs, and each has a garden with outdoor dining tables and BBQ. The outdoor bar serves drinks and tapas throughout the day and, in the summer months, hosts regular BBQ nights and wine-tasting events. Guests are invited to walk or cycle the vineyards, play a game of tennis or boules, or enjoy treatment in the spa; an Alpine-style indoor-outdoor space with huge sliding doors that lead onto a secret garden complete with cocoon-like loungers and fleece blankets.
Contemporary design and an urban edge; the countryside walk of life; fresh air and a vast expanse of lush landscape; a reconnection to nature without misplacing any of your creature comforts … Château St Pierre de Serjac is many things, but most of all it is a place where moments are made and time stands still.