Located just minutes from the Magnificent Mile, experience Chicago like a local when you stay or hang out at Selina, a destination designed for socially-minded travellers, locals and remote workers.  
Founded in 2015 and built around today's nomadic workers, Selina is one of the world's largest hospitality brands built to address the needs of Millennial and Gen Z travellers; blending the comfort and style of a boutique hotel with coworking, recreation, wellness, and local experiences.
With properties in Miami, New Orleans, New York as well as throughout Central and South America, Europe and Israel, Selina has landed in Chicago, bringing with it the brand's experiential lifestyle and Latin roots. Centred around community, collaboration, diversity and culture, Selina Chicago is home to 600 beds over a combination of community rooms, lofts, apartments, suites and features a communal kitchen, library, cinema, wellness centre and the full-service restaurant, HOWM Cafe & Concept store.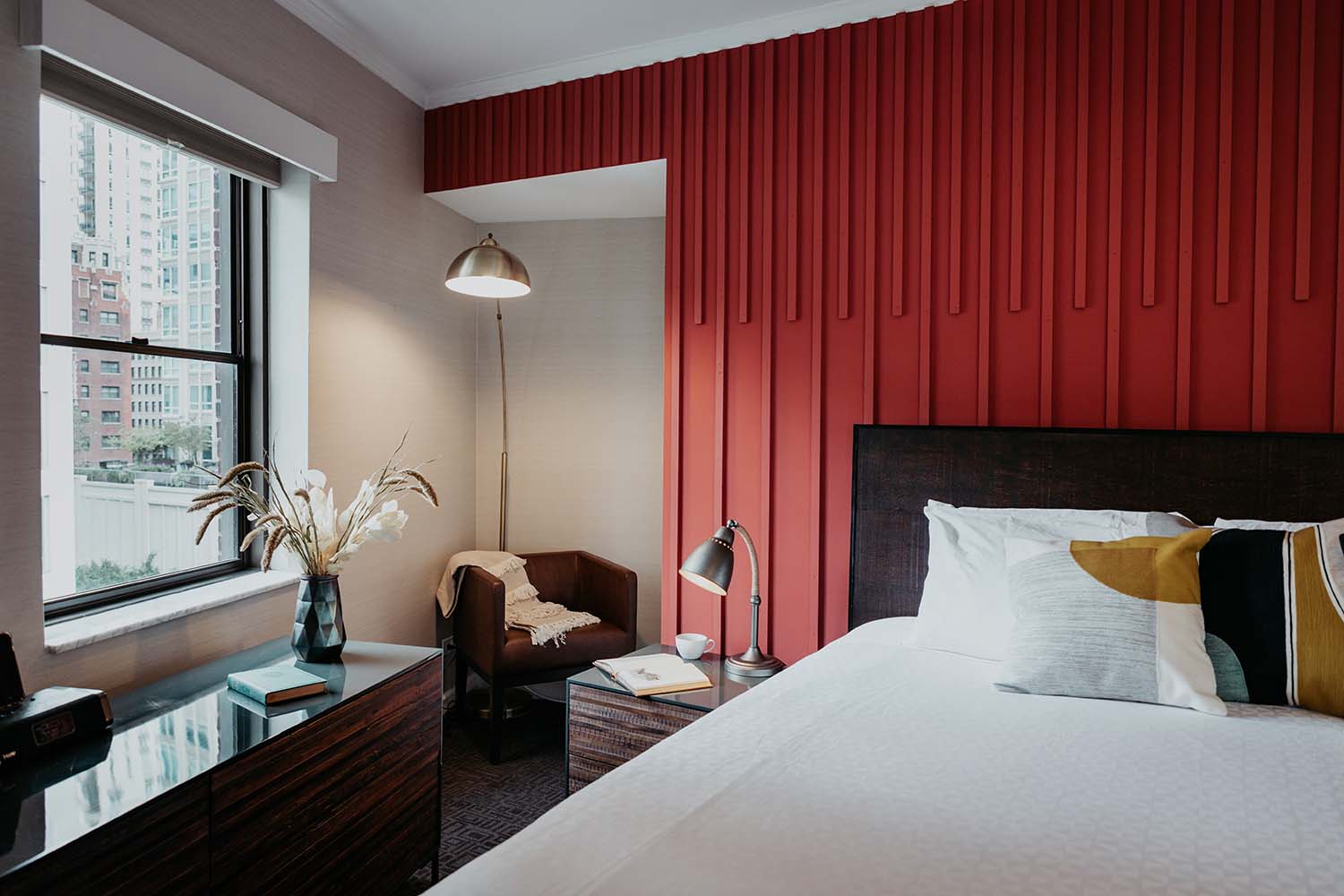 Spanning 16 floors in the heart of Chicago's vibrant Magnificent Mile, the interiors combine a diverse collection of artwork with rich colours, gold accents and fluid spaces designed to bring people together through social and collaborative moments.
Serving as a multifunctional bar, café, restaurant and concept store, HOWM is the food and beverage concept. Transforming throughout the day, HOWM serves juices and coffee in the morning, to something a little stronger come nightfall. A partnership with Chicago-based Ritual Zero Proof also sees them serving the first American-made non-alcoholic spirit with the flavour and burn of liquor.
From a quick overnight stop in a private room to longer-term stays and full-on co-living, Selina, with her local knowledge, authentic vibes and beautiful design is sure to stir wanderlust among the growing global force of digital nomads.