Following an eight month renovation led by Milanese interior designer Fabrizio Casiraghi, Saint-Tropez's smallest five-star hotel is ready to welcome guests old and new. The 21-room hotel (including five suites), now fusing the perfect mix of La Dolce Vita of the Southern Mediterranean with the French Riviera's infamously luxe coastal town.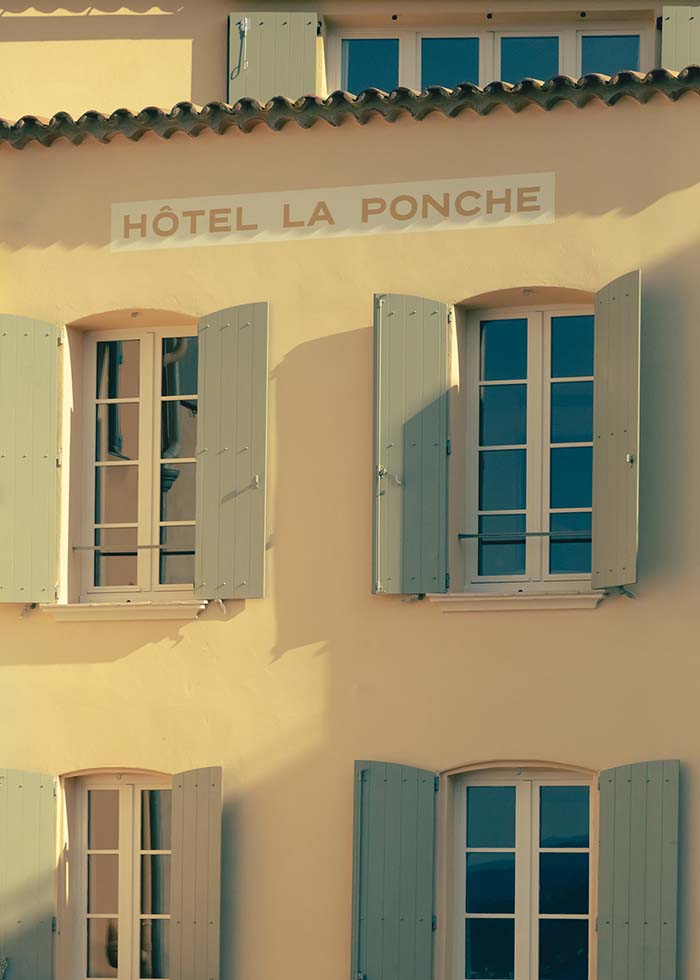 Located on the pebbled beach of La Ponche, its pontoon makes it akin to a private swimming pool. Inside, the 21 bright and simple rooms are each named after illustrious visitors, and feature off-white American walnut woodwork, dark-stained, gloss varnish, tiled flooring, artworks by Jacques Cordier (the husband of La Ponche's devoted owner turned ambassador Simone Duckstein) and original lithographs by Pablo Picasso.
Upon stepping into the reception the tone is set. Hôtel La Ponche is both Provencal and summery. It's a holiday home by the sea, a place to relax after a long glorious day spent on land or at sea. A place to enjoy a good shower and sleep, so serene is the comfort in this five-star hotel.
The La Ponche restaurant and bar is helmed by Thomas Danigo, formerly of Laurent and Recruiter Sergeant. Here, Danigo produces Mediterranean cuisine focussed on regional vegetables and fish of the day. Dishes such as fresh pea gazpacho, grilled lobster, and bouillabaisse, all intended to be 'no fuss', 'fresh', and 'flavoursome'.
The bar is a place to be enjoyed at all hours of the day, and often late at night. Casiraghi's use of mirrors behind the bar, American walnut wood ceilings, black-and-white checkered tiling, fireplace, and wrought iron coffee tables with glass tops, bringing back the Bardot years to the Cote d'Azur's decadent La Ponche hotel.
It is all as classically refined as one may expect from this corner of sun-soaked France. Fabrizio Casiraghi's debonair update of La Ponche is a delight for the senses. A transportation back to the days of ritz and glamour. If you're fortunate enough to pass through this lavish seaside resort, you could do much worse than call upon the heritage of La Ponche.