Operating within the fine lines between design, development and the management of space, Noiascape is an agency creating alternative ways to live and work in cities; a modern infrastructure for urban renting through a co-living typology that eschews the concept that home has to be a place of privacy. Seeking to connect people and communities through social interaction and spatial design, these are projects that exist at the frontiers of a new tomorrow.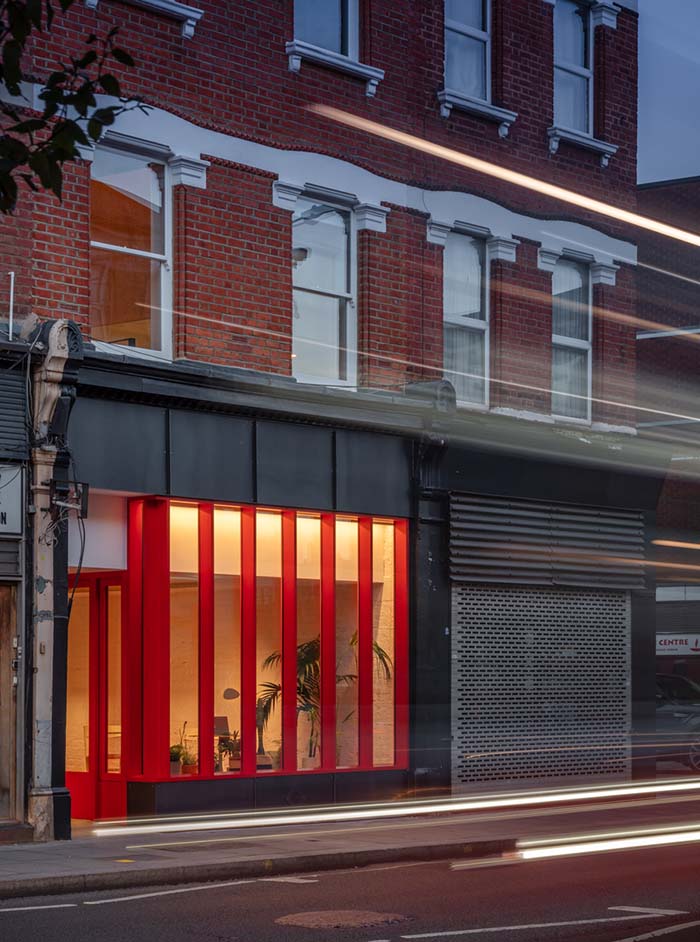 Offering an array of studios and apartments available to rent over the short and long period, Noiascape Studio's latest project, High Street House in West London, has been designed and developed in collaboration with Teatum & Teatum architects and is organised to allow members to co-live, co-work and socially interact from one location; the design-led pads starting at £900 for a studio space, increasing to £2,145 per month for a rooftop apartment with views over the capital. Prices selected in order to attract a mixed demographic and reflect the culture of the capital city.
The spaces here are eye candy extreme, vibrant and photogenic, each with private space connected to a series of shared spaces. A co-working lounge and events area can be found on the ground floor, connected to circulation routes through large areas of glazing; its eye-opening openness intended to create visual interaction between spaces, whilst facilitating incidental encounter. Making the most of a tight footprint, a central steel staircase has a micro library built into its handrail, whilst in the apartments, mobile storage units enable spaces to shape-shift as the unit is relocated; affording guests the flexibility of creating different spatial layouts that cater to their individual everyday needs.
Alongside the storage units, Noiascape designed key pieces of furniture within the private spaces, such as oversized beds formed from Douglas Fir; an endeavour that will continue in collaboration with young British designers, creating not only spaces that are expressive and bespoke, but that champion fresh and exciting emerging local talent at the same time.
Pigmented concrete floors and black milled steel stairs are softened by pops of colour and that alluring Douglas fir; the communal spaces and apartments inspiring places to be. A flexible environment that challenges notions of how we may exist in major cities, Noiascape's High Street House offers a bright and eclectic future for a post-pandemic world.