One of our very favourite hotel brands, The Hoxton, chooses the Eternal City as the destination for the opening of their 10th hotel; their Italian debut showing the world of travel that they have no plans of slowing down as we finally start to see a light at the end of our pandemic tunnel.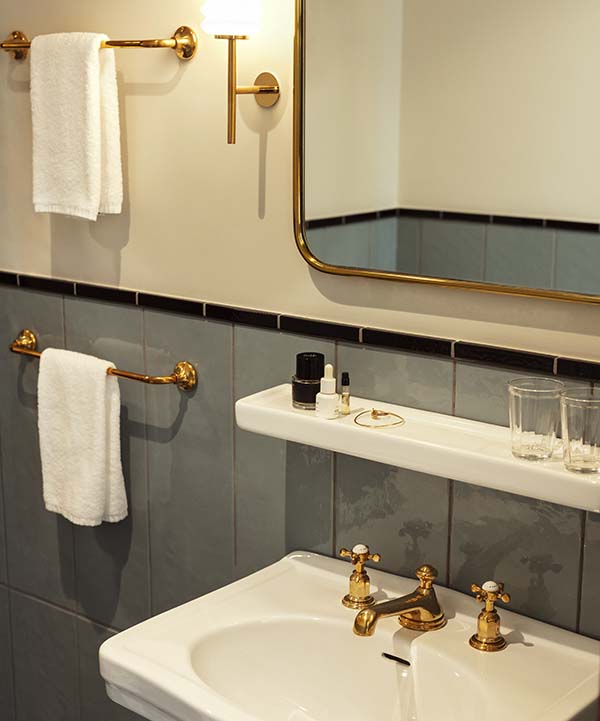 Located in the Parioli neighbourhood, The Hoxton Rome features 192 bedrooms set over seven floors, Ennismore Design Studio drawing reference from the interiors of classic Italian cinema that the city is renowned for; rustic parquet floors, lacquered timbers and local stones clashing perfectly with bold pops of colour and mid century-inspired furniture. The larger rooms boast spectacular Murano glass chandeliers recovered from the 1970s building during its refit.
Collaborating with Fettle Design on the public spaces, guests will be impressed by the large modernist space, which comprises an open lobby flowing with natural light, a curved coffee bar and café, and outdoor terrace; local materials sitting alongside signature Hoxton design elements, a nod to the rich history of Italy's capital city, and the expertise of the designers themselves.
Guests and locals are invited to dine at Cugino, an all-day destination with a farm-to-table ethos, which runs alongside local restaurant and micro-bakery Marigold, serving everything from morning pastries to brunch, lingering lunches, and great beverages. Speaking of which, 6pm marks the Italian tradition of Aperitivo hour, meaning Cugino transforms into a casual afterwork spot before transitioning into a late-night cocktail destination; Simone De Luca (previously of Soho House, The Punch Room and The London EDITION) having curated the cocktail menu with seasonal signature serves and classic cocktails.
The brand's typical approach toward local creative collaborations have resulted in a range of curated surprises, whilst L'Appartamento, set in the lower ground floor continues to cater to the needs of coworkers and businesses in hosting meetings and events.