If endless lockdowns haven't got you put under the patio by your partner, then it really is true love. For all those hours, days and months in one another's company, your love has blossomed into an unrepentant mutant strain that simply can't be taken down. Want to show your loved one that even after all those Zoom calls with their parents you still care? Sure you do. And you're in the right place. From culture to carry-on, music to macarons, if you're struggling for inspiration this 14 Feb, look no further…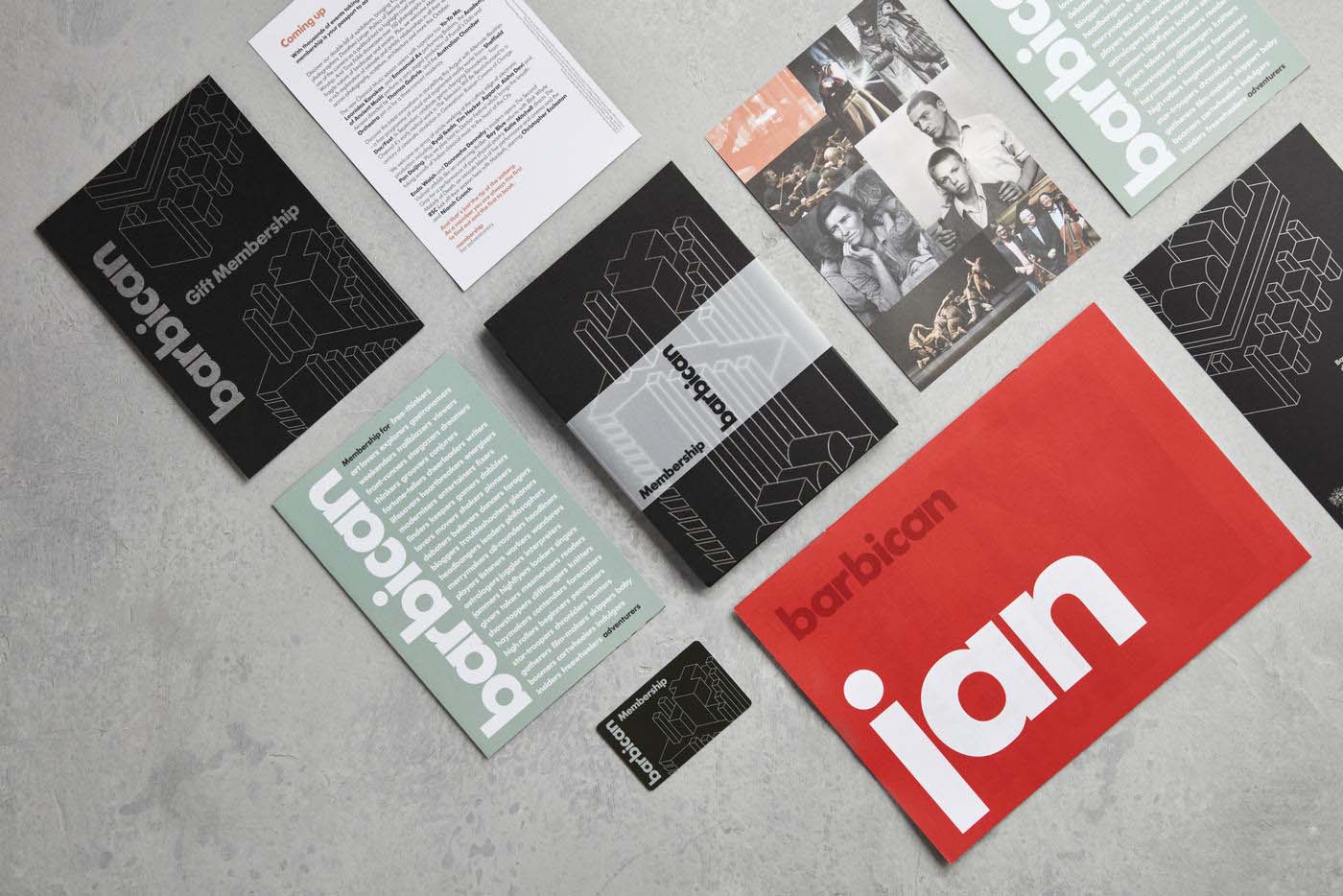 Barbican Membership; £59.
Gift a Barbican one year membership and, not only will you be supporting the iconic arts centre through difficult times, the lucky recipient will enjoy 12 months of art, music, film and theatre, all in one gift. What's more, they'll have 12 months to activate it; a massive bonus in these ongoing times of unrest.
Priority booking means bagging the best seats in the house; there's free entry to all exhibitions; Members' Lounge access; and invitations to exclusive events, all making this the Valentine's gift that keeps on giving. Housed in a stunning Brutalist building in the Barbican Estate, the centre is also home to a library, three restaurants and London's second biggest conservatory.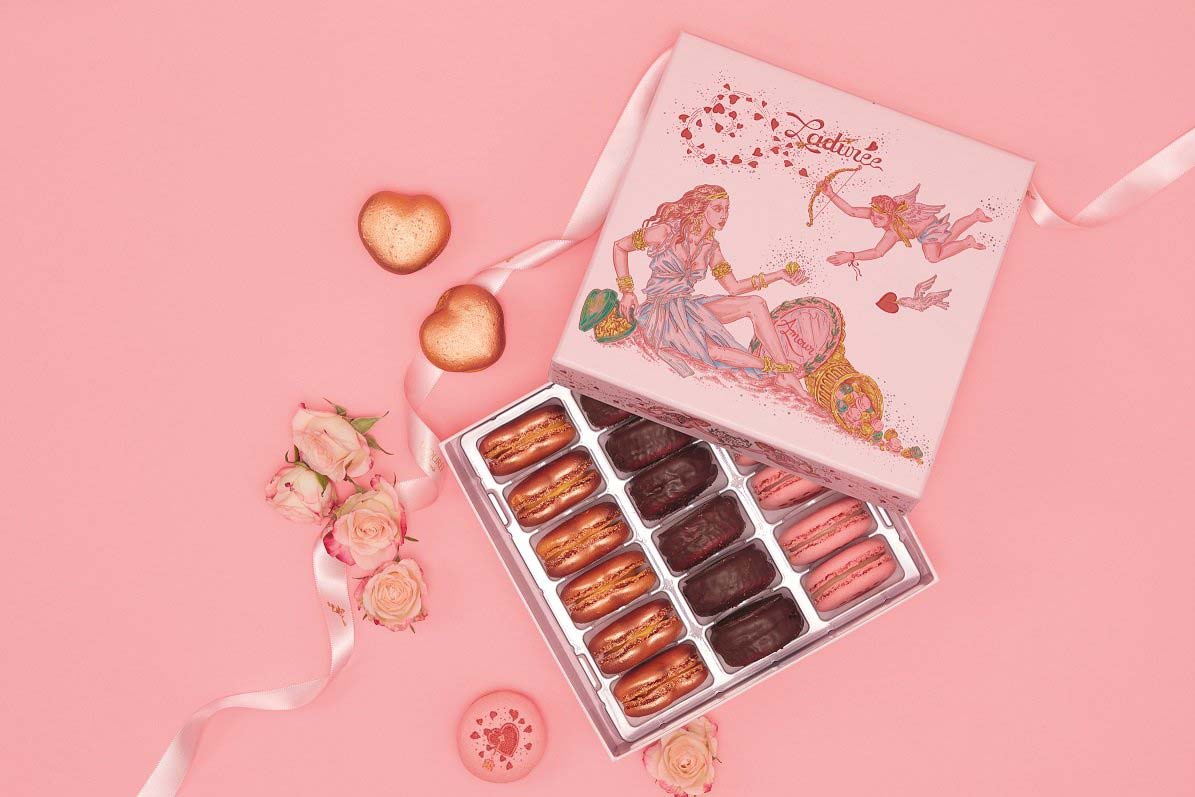 Ladurée, Vénus Mon Amour Macarons; £39.50.
Love is in the air with the Vénus Mon Amour Macarons gift box by French luxury sweet makers, Ladurée. Presented in a pretty pink box featuring the 'god of desire' himself, Cupid and his goddess mother Venus, inside is where the real magic happens, customers able to compose their own box of 18 of their favourite macaron flavours. Choose from Rose, Pistachio, Vanilla, Dark bittersweet chocolate and the iconic Passion Fruit moulded into a perfect heart shape and sprinkled with glitter; send some love in one of the most delicious ways possible. Vegan options also available.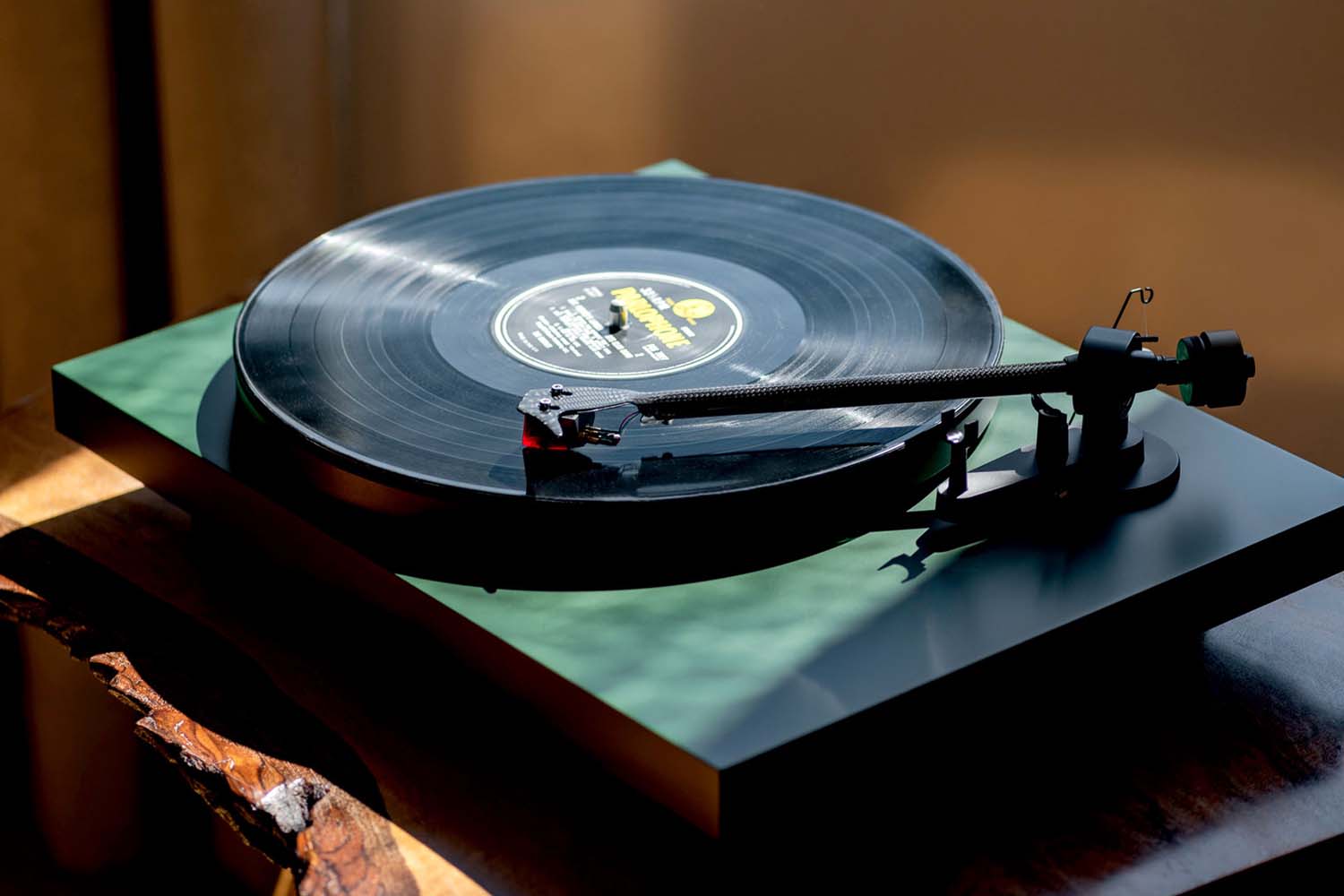 Pro-Ject Audio Systems, Debut Carbon EVO; £450.
For many, music is the true route to their heart; and what more a romantic medium than the classic beauty of vinyl. Continuing its much-deserved renaissance, wax tracks are the perfect accompaniment to a laid-back evening together, the simplicity of placing the needle and drifting off into the moment a luxury we can all revel in. Pro-Ject Audio Systems' updated Debut Carbon continues the turntable's strong reputation for the leading entry-level audiophile experience; its minimalist aesthetic and choice of colours ensuring it will remain pride-of-place in your love nest.
HAM Lovestruck Rabbits; From £3.
Share the love this Valentine's Day with HAM's collection of crafted wares and follow the life of the brand's famous rabbit, its escapades outlined in silhouette form on everything from fine china mugs hand decorated in Stoke-On-Trent; British-made luxury greeting cards; handmade screen prints; to enamel pins and premium cotton tea towels. Alternatively send an e-gift card which the lucky recipient can redeem against any rabbit any time they choose.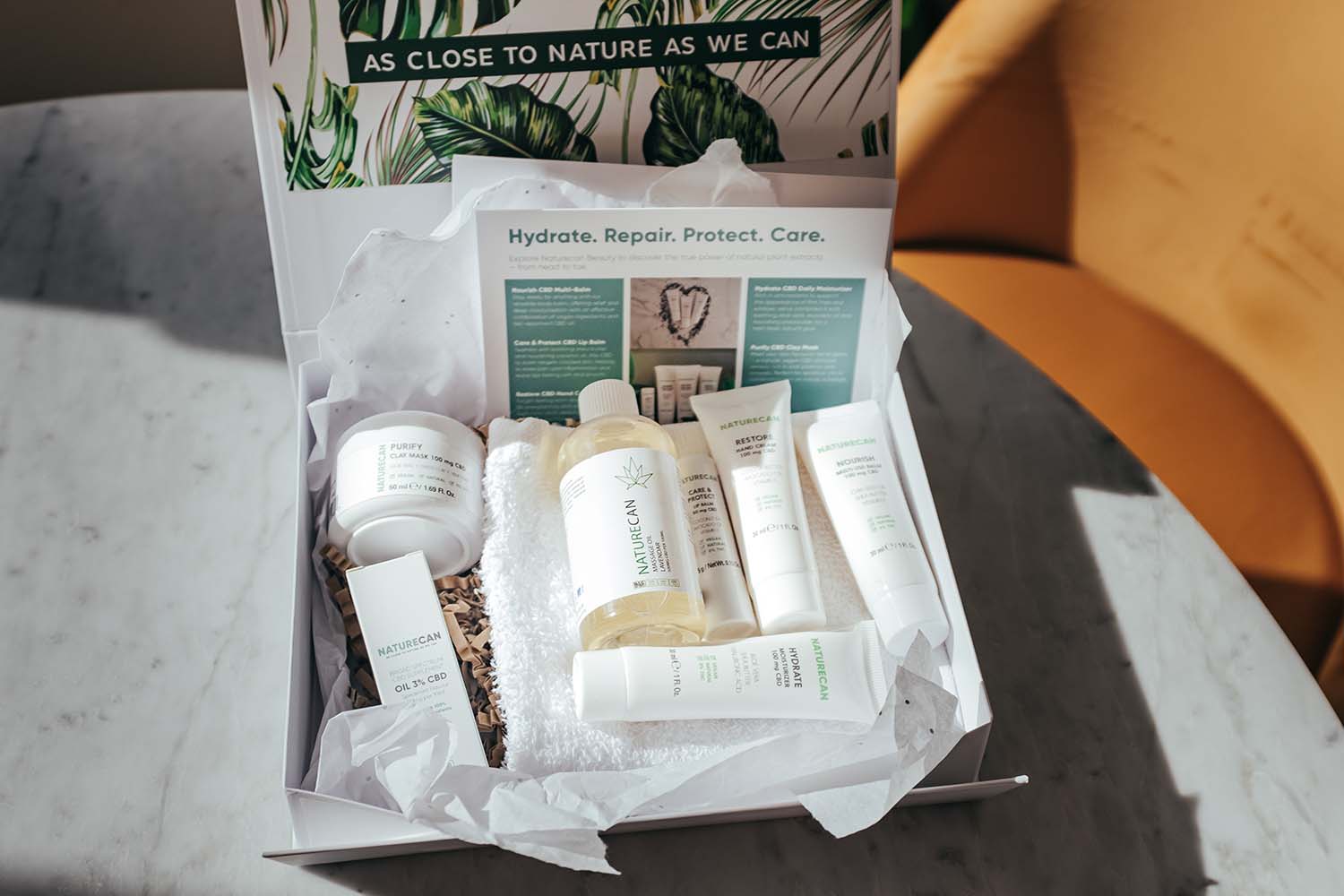 Naturecan CBD Tranquility Box; £79.99.
Naturecan deliver an indomitable range of CBD oils, capsules, topicals, edibles, non-CBD supplements, and naturally formulated beauty essentials; the health-focussed team——headed up by former Myprotein CEO, Andy Duckworth——supporting wellbeing by sharing the all-natural power of CBD. Grown and extracted in Oregon, Naturecan follows a seven point testing process to ensure products are fully compliant under state law, and of the highest possible quality.
Our selection for this Valentine's is the CBD Tranquility Box, a real treat made up of CBD-infused moisturisers, masks, creams, and oils; this collection harnessing the therapeutic properties of expertly sourced cannabinoids and plant extracts, enabling you to elevate your emotional and physical wellbeing whilst remaining as close to nature as possible.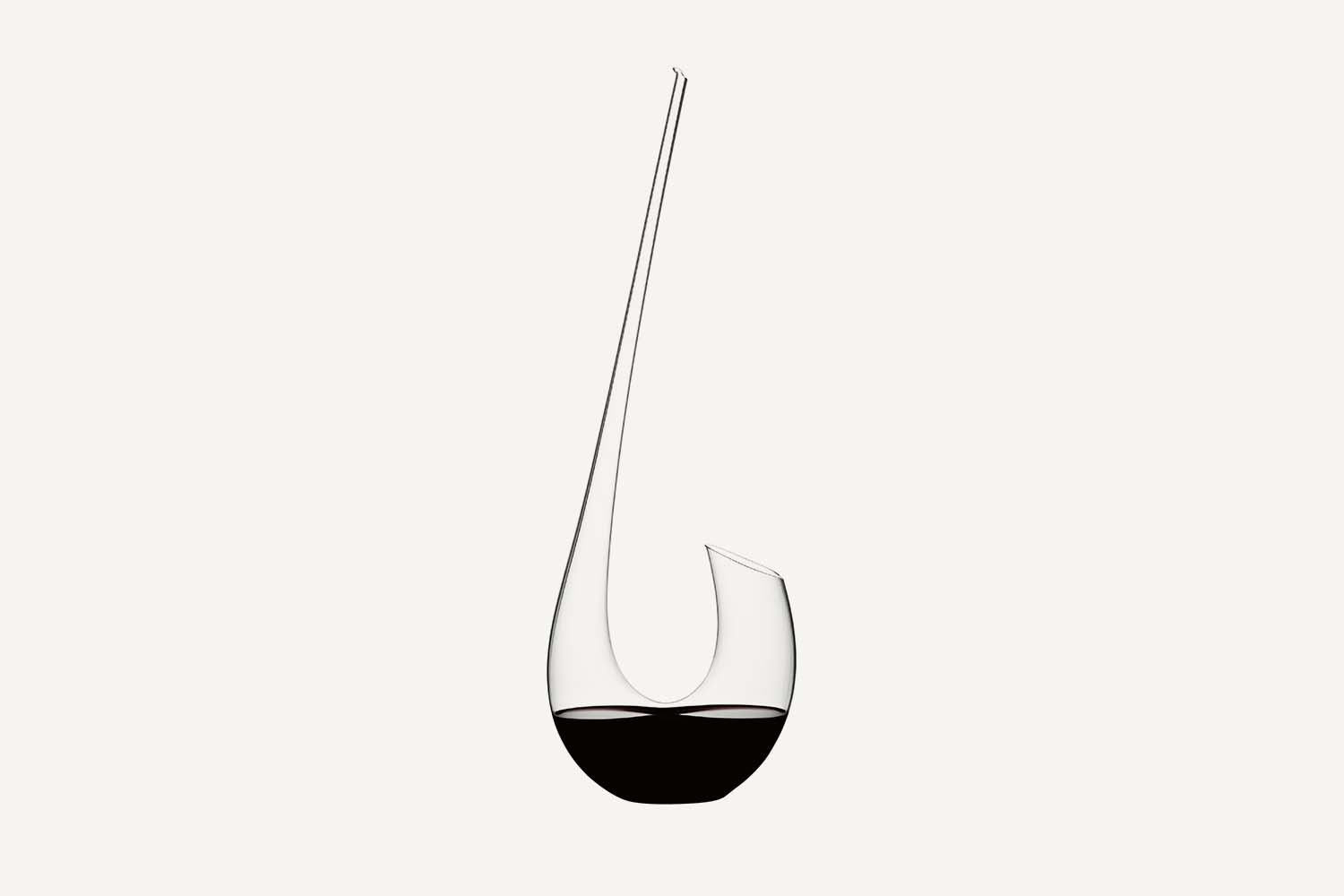 Riedel Decanter Swan; £396.
A must-have for wine lovers, the RIEDEL Swan is a stunning handmade, crystal decanter, guaranteed to elevate your wine-drinking experience; no matter if your tipple of choice is red, white, or a decidedly hip funky orange. With younger wines, a decanter increases aeration, revealing more complexity and opening up aromas and flavours; whilst with an oder grape, the wine is separated from its sediment. Crafted by highly talented master glass blowers using glass making techniques which date back more than 2,000 years, this sleek decanter is a high-end gift for those who lust after the humble grape.
Paravel, Aviator Carry-On; £235.
Although temporarily grounded, we live in hope that the situation through 2021 will improve, and that travel will once again become an option. And, with a Paravel carry-on case, you can do so in style, whilst caring more for our planet. Crafted from sustainable fabrics and materials, including Negative Nylon made from 100% post-consumer recycled plastic, this is a brand reimagining travel; the New York-based sustainable company committed to minimising impact caused by travel.
Available in a selection of colours (the Safari Green our favourite), the case also features a lining made from 15 upcycled plastic water bottles, vegan leather details and wrapped steel handles. We might not be exploring our planet at the moment but be it by air, sea or road, but when we're able to, this carbon-neutral suitcase should be by your side.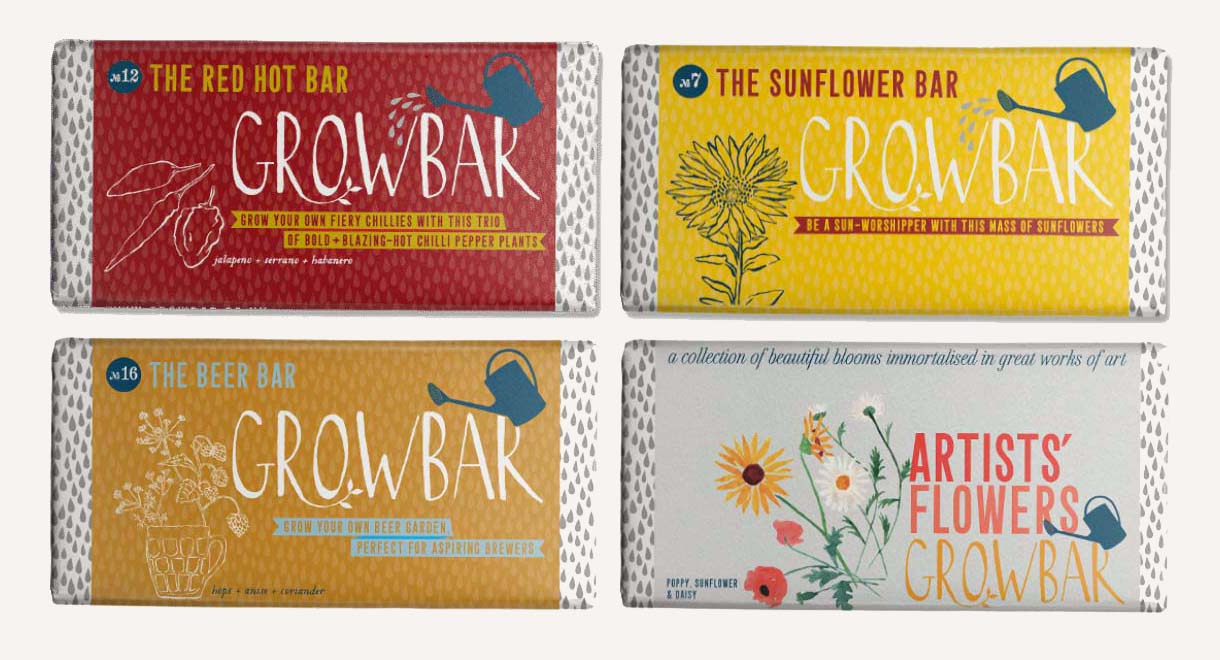 Growbar flowers and edibles; £12.
Curated, neat chocolate-bar-sized coir blocks seeded with interesting collections of flowers and edibles, all ready to thrive, the gift of Growbar is one that you can enjoy other weeks and months. Packaged in 100% eco-friendly card with film wrap made from biodegradable sugar cane, the range on offer appears endless.
The 'flower' selection featuring bee-friendly blooms, a trio of English country garden flowers, and butterfly-friendly flowers; an 'edible' collection stars The Gin Bar, with a trio of aromatic garnishes for creating the perfect gin-based cocktails, the Red Hot Bar, ideal for those who like a bit of spice in life, and the Popcorn Bar which sprouts impressive, towering stems of corn, ensuring every night can be movie night once these cute seedlings come to life.