We Heart has taken great pleasure in following the rise and rise of Worcestershire-born, Shropshire-bred, London-based illustrator Joanna Ham. We first spoke to Jo during our 2012 Create GB offensive, where she was about to debut her chirpy farmyard silhouettes in the real world, at a Carnaby Street pop-up; and reported on the creative's darker side as part of Imprint, Craft Central's contribution to the following year's London Design Festival.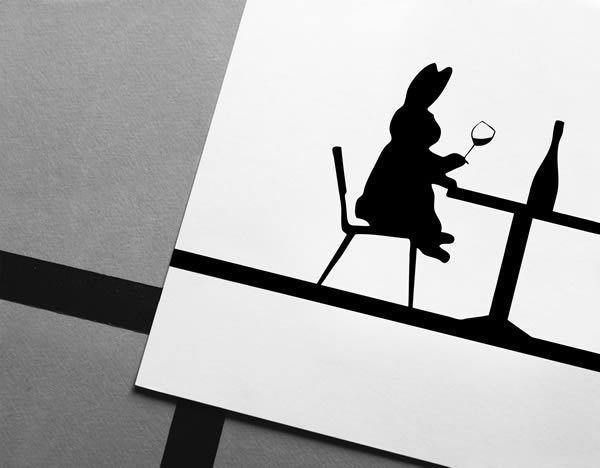 Three years have passed, and Jo's rabbits are casting their shadow over the French capital, as HAM's debut solo exhibition occupies the ground floor of globally-renowned den of all things exceedingly cool: Colette. The Parisian concept store is playing host to hand-pulled screen-prints; fine china ceramics; fancy stationery; and wall decals of HAM's carefree bunny.
Rabbits sees Jo's sophisticated take on playful childhood nostalgia dominating the famed rue Saint-Honoré store; the little fella bossing the decks over the music section, amusing himself on a trampoline over the books, and getting up to all kinds of misadventure in a wall of skittish prints.
Jo's Rabbits continues at Colette, Paris, till 2 April.