Paying homage to Mother Nature and the tapioca drinks they serve, Mother Pearl is a sustainable alternative to the universally treasured bubble tea drink, made using locally sourced ingredients and executed with modern, plant-based techniques.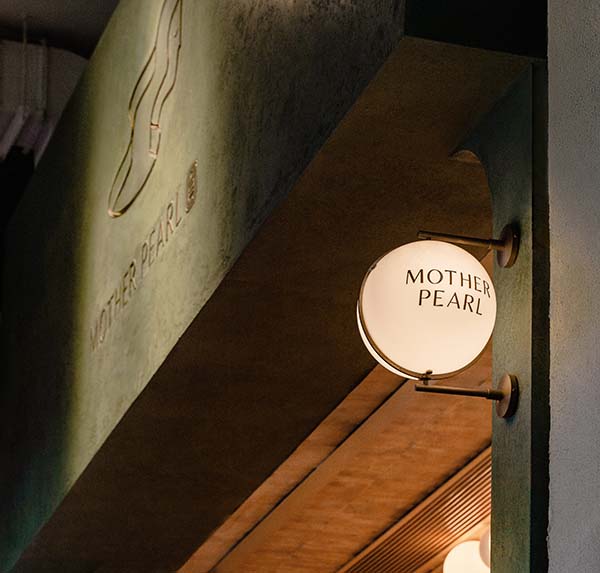 The brainchild of social impact chef, Peggy Chan, Mother Nature whips up a range of healthy bubble teas with house-blended vegan milks from a delightfully inviting hole in the wall affair on Hong Kong's Lyndhurst Terrace; the 350 square foot space developed by global studio, A Work Of Substance, who chose an earthy colour palette of green and orange to highlight the shop in the city's Central area.
An ethereal cloud of circular lights float above the hip venue's façade, encapsulating the shape of the pearls of tapioca which add a flavoursome bite to the teas; the interiors offering a portal to a mystic universe where drinks are packed with delight, nutrition and insatiable deliciousness to await loyal customers. With the tagline "Mother Pearl is everything you expect from a bubble tea, but without the guilt that comes from drinking it," rock up and grab a brew, chow down on activated charcoal tapioca and, if you're really up for spoiling yourself, a small selection of cookies, muffins and granola bars have your name all over them.
A bolt of heavenly grace for the neighbourhood, Hong Kong's Mother Pearl is a petite hatch with prodigious presence.
@aworkofsubstance
@motherpearl.world