According to his Instagram handle: Gabo draws. The truth is, he does so very well. Mexico-born and Barcelona-based, the artist-only-known-as Gabo has a signature style that conveys a warmth and humanity much needed in these dark days; his illustrations a ray of light for a world of shit.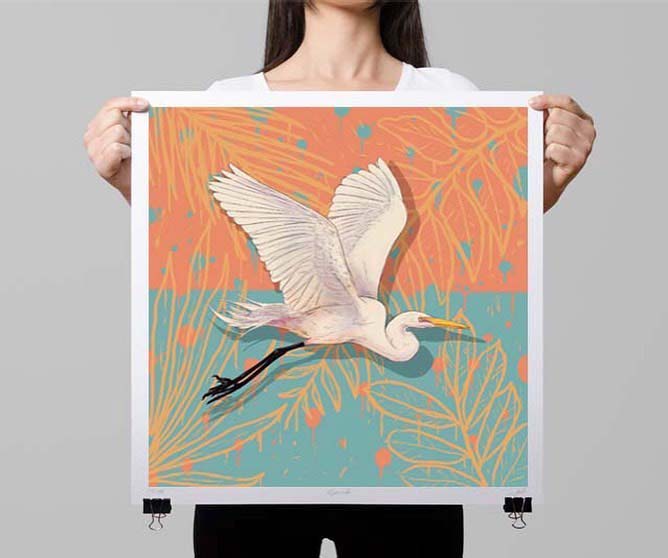 Now, after years working across varied media, painting murals large and small, and having his artwork commissioned from across the globe, Gabo's rays of light can cast a stylish shimmer on your living space; the arrival of the Gabo Print Gallery offering limited edition art prints of some of his favourite works. "The prints reflect personal situations, moments, people and beings that inspire me," he explains. "What goes through my head as an artist, illustrator, immigrant, traveller, son, lover, friend and human being."
Urban living meets the natural world as Gabo's inspirations flow onto the canvas, each work a meditation of people and places; important junctures in time. Available in a range of formats and sizes, each limited edition piece is printed on gallery-grade 100% cotton, 190gsm watercolour paper and is hand-numbered and signed by the artist.
Beautiful illustrations now immortalised as beautiful limited art prints, Gabo's editions are available now directly from the artist.